Why You Should Never Throw Away Orange Peels
Did you know that the healthiest part of some fruits is their peel? Orange is one such fruit whose peel contains some of the richest nutrients in the world. Ayurveda says that a medium orange contains around 170 different types of phytonutrients and more than 60 flavonoids. It is good for your skin and health, and provides a host of other benefits.
Let us find out its different uses.
1. Medicinal Properties
The bitter tasting orange peel can aid in improving digestion and accelerating the body's metabolism. It is highly recommended for people who have high cholesterol and who are suffering from obesity.
Orange peel is rich in hesperidin (flavonoid) that helps in fighting against osteoporosis and colon cancer. It is also beneficial for facilitating the normal functioning of the liver.
[ Recommended Read: Effective Home Remedies For Nausea ]
2. Beauty Properties
Dried orange peel makes an excellent exfoliator that helps you eliminate dead skin cells and blackheads from the skin. There is no need to resort to chemical-laden cosmetics anymore. It is very useful in removing blemishes and dark spots from the skin as it is loaded with antifungal and cleansing properties.
If you have oily skin, rub orange peel gently on your skin. This will make your skin smooth and oil-free.
[ Recommended Read: Amazing Benefits Of Orange Peels ]
Watch this video to know how to get rid of blackheads using an orange face mask.
3. Other Uses
Orange peel can be used for a dozen other things. Some of them are:
Orange peel can be used in the preparation of candies. It has a high level of vitamin C that helps in boosting the immunity.
Orange zests can enrich the taste of food. Use it to season your dishes.
You can also put a peel of dried orange in a bag containing brown sugar; it will absorb the moisture from it.
To remove the odor that gets emitted from damp walls, take a few dried peels of orange and boil them. Once the water starts boiling, add some cloves or cinnamon sticks to it. It will absorb the unpleasant odor.
Essential oils in the dried orange peels can act as a sedative. Use them in your bath; it will help calm your nerves, uplift your mood, and induce sleep. These are especially beneficial for those suffering from insomnia.
It is always suggested to use the peel of natural and organic oranges that are not treated with pesticides. However, there is a simple and effective way to remove pesticides from the orange peel. All you need to do is mix a tablespoon of lemon juice with a teaspoon of white vinegar and add it to a cup of water. Wash the fruit with this solution and get rid of pesticides and other toxins present on its surface.
[ Recommended Read: Amazing Benefits Of Oranges For Skin, Hair And Health ]
So, the next time you think of throwing away the orange peel, just think twice!
Hope you found this information helpful. Don't forget to share it with your family and friends. Post your views in the comments box below.
Banner Image Credit: www.shutterstock.com
Recommended Articles

The following two tabs change content below.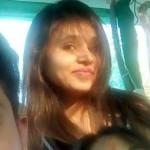 Latest posts by Jyotsana Rao (see all)