Niacin is a type of water soluble B vitamin. It helps our body to absorb fat, protein and carbohydrates from food and convert them into expendable energy. Not only is this vitamin vital for the metabolism of carbohydrates, fats and protein in the body, but it is also crucial for healthy hair, skin and eyes. It also ensures smooth functioning of the nervous system.
Encapsulated below is the recommended intake of the vitamin niacin per day:
| | | |
| --- | --- | --- |
| Age in years | Niacin Equivalents (NE)/day | Maximum Niacin Equivalents (NE)/day |
| Men (19 and older) | 16mg | 35mg |
| Women (19 and older) | 14mg | 35mg |
| Pregnant Women (19-50) | 18mg | 35mg |
| Lactating Women (19-50) | 17mg | 35mg |
Niacin Rich Foods
Here are the top 10 foods rich in niacin.
1. Seafood:
Seafood is an excellent source of niacin. The availability of seafood in abundance makes it one of the most easily accessible sources of this vitamin. Skip-Jack tuna, swordfish, king mackerel, sturgeon, sockeye salmon, and yellow fin tuna are some of the varieties of seafood which contain valuable amounts of niacin. Canned anchovies top the list with maximum units of niacin per 100g.
[ Read: Potassium Rich Foods ]
2. Meat:
We are all aware of the fact that meats are excellent sources of protein. In addition to this, certain meats like beef, chicken, duck, turkey etc are also one of the richest sources of niacin.
3. Eggs:
Eggs are another very rich source of niacin. The fact that it is liked by people of all age groups makes it a staple food which is found in most households.
4. Dairy products:
In addition to being powerhouses of calcium, dairy products like milk, buttermilk, cottage cheese, yoghurt etc are also good sources of niacin.
[ Read: Arginine Rich Foods ]
5. Legumes:
Legumes like peas, peanuts, sunflower seeds, kidney beans, lentils and lima beans have a reasonably good amount of niacin in them. Peanut butter, which is one among a child's favourite foods, is also a good source of niacin.
6. Vegetables:
Vegetables like sweet potato, butternut squash, okra, corn, peas, parsnip, summer &winter squashes, pumpkin, asparagus; Brussels sprouts, French beans, onions etc contain niacin that they absorb from the soil. The quantity of niacin in these vegetables depends upon the niacin content of the soil in that particular area.
7. Fruits:
Fruits are another great source of niacin. In addition to niacin, they contain hordes of other minerals and antioxidants which make their consumption vital for the smooth functioning of the human body. Fruits that contain niacin are passion fruit, strawberries, cranberries, figs, pineapples, apples, coconuts, grapefruits, kiwis, rhubarb, mangoes, dates, apricots, avocados, yellow tomatoes, etc.
[ Read: Sources Of Selenium ]
8. Spices:
Spices like cinnamon, black and white pepper; paprika, coriander, chilli powder, mustard powder, oregano, fennel seed, etc are good sources of niacin. Some of these spices are common ingredients in everyday cooking. Hence their usage in daily food can ensure a continuous release of niacin into the body.
9. Grains:
Whole grains have a naturally high concentration of naicin. Therefore, breads and cereals fortified with whole grains are great sources of this vitamin. Grains like pearled barley, wheat flour, long-grain brown rice, bulgur and oatsare good sources of niacin as well.
10. Beverages:
Beverages like tea, coffee, malted drink mixes, beer, wine and certain energy drinks have small amounts of niacin in them. Their consumption must be judicious as some of these beverages also contain caffeine.
11. Sun-dried Tomatoes:
Sun-dried tomatoes are iron and potassium rich foods. They are a good source of niacin too. They are great in sauces, as a topping on pizzas, and salads as well.
A Word of Caution:
Niacin can be toxic if taken in excess. Some of the side effects due to excessive intake of niacin are damage to the liver, skin irritation, nausea, abdominal cramps, indigestion etc.
The following two tabs change content below.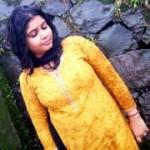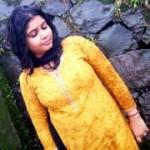 Latest posts by Jayshree Bhagat (see all)