While almost everyone would love to have a head full of lustrous, thick hair, unfortunately for many, it never really happens. Hair thinning, premature baldness, split ends, hair breakage, and dull hair are some of the most common hair problems people experience throughout the world.
Ignoring hair fall now could pose a serious problem in the future, as constant hair fall can eventually lead to balding. Treating hair fall is not as difficult as treating baldness. Therefore, whenever you observe excessive hair loss, you should start taking the necessary steps to prevent it further.
How To Use Olive Oil For Hair Loss
You can use olive oil in different ways for treating hair loss. For best results, select extra virgin olive oil that does not have any superficial agent.
1. Olive Hot Oil Treatment
Mix castor oil and olive together in equal amounts. You can also add hibiscus petals for better results. You can wither heat the oil in an oven, or can keep it in the sun for a long time to heat it naturally. Once the oil is heated up, massage it on the scalp generously for ten minutes. Wrap your hair in a steamed hot towel to lock the moisture within. Keep it for an hour. Wash your hair with water and a mild shampoo.
2. Olive Oil And Tea Tree Oil
Take olive oil and tea tree oil and blend well. Keep the mixture in a jar. Apply this oil thrice a week. For better results you can heat the oil before application.
3. Consuming Olive Oil
Consumption of olive oil is a great way to make use of its many benefits. You can use olive oil in salads and other cooked dishes. Alternatively, you can intake a spoonful of olive oil every day for an equally effective outcome.
[ Read: Garlic For Hair Growth ]
Why Olive Oil For Hair Loss
Picking up the right product to counter your hair fall can be quite a challenge, especially when all brands claims to be the best. If you're looking for something that's easy on your hair and effective, start by going for olive oil. Regular use of olive oil provides the optimum possible nourishment and care to your hair and scalp.
[ Read: Evening Primrose Oil To Cure Hair Loss ]
The Benefits Of Olive Oil
Olive oil bags the goodness of anti-oxidants and vitamin E. The amazing hair benefits of this hair oil are listed below.
1. Imroves Scalp Health
Olive oil induces health of the scalp. This natural oil is loaded with large amounts of antioxidants that provide adequate nourishment to the scalp. This is also useful for curing any external damage of the hair as a result of pollution, or over-use of different hair styling products.
2. Prevents DTH Hormone Effects
A hormone named DTH is one of the main reasons behind acute hair loss. This hormone directly affects the health of hair follicles. Weakened follicles of hair are more susceptible to breakage. DTH triggers hair fall and hair thinning by rupturing the hair cuticle. Thus, olive oil inhibits its over secretion. Regular use of olive oil prevents this damaging effect of the DTH hormone. This brings hair fall and hair thinning under control.
[ Read: Hair problems ]
3. Nourishes And Conditions Hair
Olive oil is a natural conditioner for hair. This non-sticky light hair oil is perfect for regular use. It is extremely rich in vitamin E. Vitamin E offers deep conditioning to the scalp, hair follicles and hair strands from roots to tips. Thus, it makes hair soft, smooth, breathable and manageable.
4. Natural Disinfectant
Olive oil is also a natural disinfectant. It helps fight against bacterial and fungal infections. Besides, the oil also protects against hair conditions like dandruff, lice, and yeast.
5. Improves Blood Circulation Of The Scalp
Olive oil is great for improving the blood circulation of the scalp. An improved blood circulation helps your hair follicles to grow, thus aiding in hair growth.
6. Controls Dandruff-Related Hair Fall
Olive oil also reduces and controls hair fall caused due to dandruff. This is because it is a foe to dandruff itself. Olive oil increases the supply of oxygen to scalp. This increased oxygen supply demotes the problem of imbalanced pH levels of the scalp. As a result, dandruff is reduced, which resolves the problem of hair fall due to the same.
7. Improves Hair Sheen
Olive oil increases the sheen of hair by making it frizz free. In layman terms, it controls frizz by smoothening hair. This adds volume to hair and it looks fluffy, shinier and longer too.
[ Read: Hair Fall ]
As you can see, it is very easy and helpful to apply olive oil for hair loss. All you need is to choose the best olive oil for hair loss. Stay healthy!
The following two tabs change content below.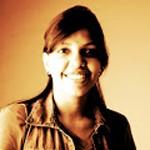 Latest posts by Shruti Goenka (see all)