Since osteoporosis runs in my family, I decided to have a bone mineral density test done. I should thank the doctor, as he asked me to get a dual energy X-ray absorptiometry (DXA) scan done and it was then that the doctor informed me that I had osteopenia.
Osteopenia is the stage just before full-fledged osteoporosis sets in and hence, it is not a disease. This is the reason why my doctor recommended certain diet and lifestyle changes. I was asked to consume a diet rich in calcium and Vitamin D, do weight-bearing exercises to strengthen my muscles and bones and avoid foods that interfere with the absorption of calcium. Of course, not one to sit down and just follow the doctor's orders blindly, I did my own research and discovered the diet for Osteopenia.
How Diet Affects Osteopenia?
During the course of my research, I found that if a person consumes an acidic diet, the body tends to leach calcium from the bones and teeth to ensure the biological chemistry of the body is maintained and returning the body to its normal alkaline state.
According to some health experts, in the last 100 odd years, people have switched from consuming more vegetables, dairy products and fruits to more meats, grains and processed foods. This switch has changed people's diet from alkaline to acidic and that is why more people are being diagnosed with osteopenia and osteoporosis. This made sense to me, as I knew that my mother used to force me to eat veggies and fruits when I lived at home. However, after shifting, I turned into a carnivore. Did this have a bearing?
[Read:800 Calorie Diet For Weight Loss]
My Osteopenia Diet:
I made a chart of the foods I consumed everyday and categorized them as alkaline and acidic. The aim of this chart was to avoid acidic foods, as I did not want any more calcium to be leached from my bones and end up with full-blown osteoporosis. This chart helped me immensely to formulate my osteopenia diet.
I started consuming the following foods to reverse the bone loss and build up the calcium content of my bones:
Sardines with bones
Low-fat yogurt (I didn't want to get arthrosclerosis with high-fat!)
Tofu processed with calcium salts
Milk (go for soy milk if you are lactose intolerant)
Ricotta cheese
Collard greens
Almonds
Dried figs
Pinto beans
Navy beans
Orange juice fortified with calcium
Broccoli
Turnip greens
Kale
Spinach
The above foods are rich in calcium, but in order for my body to absorb calcium, I needed Vitamin D as well. Usually, people get sufficient Vitamin D through their diet and exposure to sunlight. So, I stopped using sunscreen and started spending 30 minutes twice a week in sunlight. In winter, I started consuming food rich in Vitamin D to ensure that my body got enough of it. This included consuming orange juice and cereals fortified with Vitamin D, cheese and egg yolks.
Foods to Avoid:
When I started my osteopenia diet, I was also careful to avoid foods that interfere with the absorption of calcium. Phytates and oxalates have the potential to do this, so I ensured that I did not mix these food items with calcium-rich food. For instance, I usually eat cheese by itself and never with beans or spinach, as it is an oxalate.
Oxalates include spinach, sweet potatoes and beans, while phytates include whole wheat bran, nuts and beans. I also stopped consuming coffee and sodas, as they contain caffeine which interferes with the absorption of calcium.
The Outcome:
There are scientific studies to show that certain foods that are rich in calcium can improve bone density. This is the reason why I know my osteopenia diet plan will work. However, to enjoy success with this diet, I will have to combine it with exercise. This will ensure reversal of bone loss. I have a long way to go but I am confident that if I stick to my diet plan I will be able to ward off osteoporosis. So can you!
The following two tabs change content below.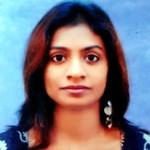 Latest posts by Maanasi Radhakrishnan (see all)