Pamper Your Nails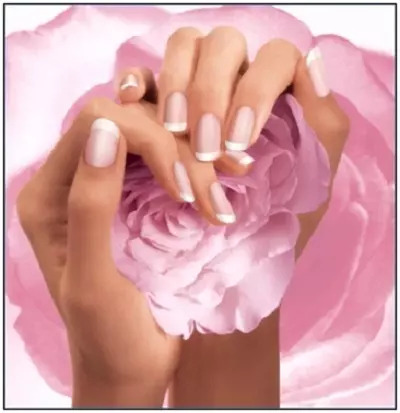 Have brittle nails? Not able to wear nail polish because of broken nails? Maybe you're not giving the enough care needed for your nails. Start taking care of your nails right way, because it is never too late.
Wear gloves while handling sharp and heavy things.
Apply nail polish that is formulated to strengthen your nails.
Wear gloves when exposing your nails to any harsh chemicals like detergents, toilet bowl cleaner or acid.
Use nail creams often to keep your nails and the area surrounding your cuticles moist.
Don't use nail polish remover more than twice a month, especially those which contain acetone. The alcohol in the remover will erode your nails.
Tips to Care for your Nails:
Don't make your nails look good with nail polish but make the nail polish look good on your nails. And for that you need to take utmost care of your nails.
Free your nails of that dirt! Spray some soap on a toothbrush and gently rub your nails in small circular movements. Slather your hands with a mild soap, generously rubbing the lather on your wrists, in between your fingers and nails. Rinse them off with warm water, for a squeaky fresh feeling. Pat them dry with a soft towel.
[ Read: Best Nail Cuticle Creams ]
Moisturize your hands with your favorite hand moisturizer. Homemade hand moisturizers are more effective. Mix olive oil, yoghurt, warm milk and lemon juice.Take a little amount of this mixture on your palms and gently massage your hands and nails. Result – glossy, healthy nails!
Long nails may look oh-so-hot, but healthy nails is equal to short nails or may be moderate. Trim your nails to desired length and file the ends in a single direction, to prevent painful nail splits and brittle edges. Rub on some cuticle cream or lip balm over the cuticles and once they are softened, use a Q-tip to gently push the worn out cuticles behind.
For those chronic brittle nails, here's a very simple solution – extra virgin olive oil. Just dip your nails in olive oil for 10-15 minutes every day, for around a month. This wonderful indulgence would rid you of damaged, weak and peeling nails.
Water is an all rounder. Drink enough water to boost your nail health. Intake of biotin-rich foods like livers, eggs, whole grains and avocados help great looking nails.
Do's and don'ts for healthy and beautiful nails:
 Always cover your hands with gloves before using harsh chemicals.
Soak your hands in warm water with a few drops of lemon to get rid of brittle nails.
Choose a proper kind of filer to shape your nails. Avoid using metal nail filers as it can rip nails. In that case you may use a wooden nail filer or emery boards.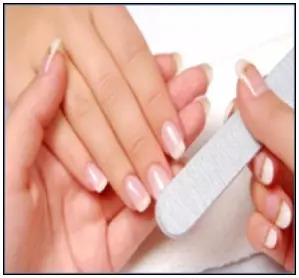 Don't remove cuticles from your nails, instead push them back using good quality cuticle oil or orange wood stick.
Avoid wearing dark shaded nail paints always as they may leave a dirty yellowish patch on your skin. When at home, a transparent one is just fine. Go for nude or lighter shades for everyday wear.
Do a little favor to your nails by avoiding those acetone-based nail polish removers.
Dip your fingers in warm oil to get strong and healthy nails.
Always dry your nails after bathing or washing your hand as soap causes nails to break easily.
Use a lotion on your hands and nails after a bath so that your nails don't look dry.
Drink lots of water and include fresh vegetables and salad in your diet to have shiny and healthy nails.
 How do you take care of your nails?
Image Courtesy: Google Images
Like this post, then :