Stay Healthy With Papaya Diet:
Leading a healthy lifestyle can be a true challenge in this age of extreme pollution. Our hectic schedules often make us gobbling unhealthy foods that are not suitable for a healthy person. Consequently, we are more prone to a wide range of lifestyle disorders that include life-threatening ailments such as cardio disorders, diabetes, obesity, cholesterol, and indigestion.
If you are still a believer of staying fit and disease-free, papaya diet plan makes a healthy solution. This golden fruit is also referred as 'fruit of angels' for its multiple benefits. They are one of the finest antioxidants available in the lap of nature. Eating a portion of papaya everyday can battle with many impurities within the body. Check out some of the most happening attributes of papaya.
[ Read: Black Dates ]
Health Wonders of Papaya Diet:
Papaya comes with a great resource of health benefits for everyone. Only an expecting mother is deprived from the goodness of this fruit. The whole fruit of papaya comes to use. Along with the fruit, the skin and the seeds of papaya are also beneficial. Papaya is easy to digest and makes a good diet for people suffering from overweight. Being an excellent antioxidant, papaya is being considered a great fruit to prevent premature ageing. Eating papaya daily is not only good for the stomach, but also equally beneficial for skin. One would surely feel the difference in the improvement of immunity system if consuming papaya in a regular course.
Guaranteed Weight Loss with Papaya Diet:
Palatable in taste and rich in value, papaya is a mine of all nutrients. From the leaves to the fruit, every part of papaya is stuffed with medicinal benefits. The best part about papaya is you can grow the same in your garden if you do not want to purchase it every time. Even if you buy it, you need to spend a little for this good cause.
Papaya is best known for its weight loss attributes. The fruit is full of fibre making it the best diet for the obese people. The fibre part of the papaya prevents excessive hunger and targets the adipose or fat tissues of the body. Another interesting part about the papaya diet is that the fruit can be eaten both in raw and cooked form. Green papaya is good for making salad. On the other hand, green papaya is used for making several low calorie and low-fat dishes that tastes great and are highly nutritious.
It is advisable to have papaya in empty stomach in the morning. The fibre content of this fruit would help to wash out the toxins from the body, and would help with the bowel movement. An adult person may have papaya without any restriction, as there is no side effect of the fruit. While cooking papaya, one should use minimum oil for making it effective for weight loss.
[ Read: Aloe Vera Juice Weight Loss ]
What do you require for Papaya Diet?
Papaya makes various interesting and delicious recipes. If it is a ripe papaya, the best way to eat is as salad. One may combine the fruit with some other fruits such as watermelon and cucumber. Keeping the fruit in refrigerator for sometime makes it even tastier. Ripe papaya salad should be eaten as a midday meal. One should avoid having the same as the first meal of the day. Eating ripe papaya during the lunch is good as it provides energy for work, and does not transform the carbohydrate of the fruit into fat.
The seed of papaya has a peppery flavour and is edible. In fact, it is even better for quick weight loss. The seeds can be chewed wholly, or alternatively can be blended into the salad as a creamy peppery dressing.
[ Read: Soursop Fruit ]
Hope you enjoyed reading this article. Eager to follow papaya diet for weight loss? Please leave us a comment.
The following two tabs change content below.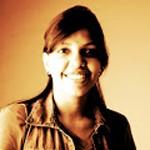 Latest posts by Shruti Goenka (see all)