India's fastest-growing consumer products brand Patanjali has unnerved its competitors with the skyrocketing sales of its products. With revenues reaching INR 20 billion in 2015, Patanjali is run by yoga guru Baba Ramdev and Achary Balkrishna, an ayurveda expert. The brand is creating headlines with its various product offerings including cosmetics, food items, personal care, and health care products.
Here's a look at the top 15 products from Patanjali Ayurved that are just a click away. What's more, order now and get Rs 100 off on all ayurvedic and homeopathic products on 1mgayush. Coupon code: AYUSH 
1. Amla Juice
Baba Ramdev refers to Amla juice as 'amrit'. Amla juice revitalizes the body and cures a vast range of skin, hair, and health problems. It also rejuvenates the skin and prevents premature aging. Mix 25 to 50 ml of the juice in lukewarm water and have it every morning for best results. This is truly a miracle drink. You can also mix Amla juice with aloe vera juice to enhance its benefits.
Price: INR 100 (1 liter)
Buy it here: 1mgAyush
2. Coconut Hair Wash
This product has a unique blend of ingredients. It combines coconut oil with the natural extracts of bhringraj, methi, henna, and ghritkumari in a neutral base. This mix gently cleanses and deeply nourishes the scalp, making your hair smooth, soft, and silky, and freeing it from a wide range of problems including dandruff and graying. Coconut Hair Wash is a great product to invest in.
Price: INR 190 for a pack of 2
Buy it here: 1mgAyush
3. Crack Heal Cream
A combination of 21 natural herbs makes Crack Heal Cream a good alternative to a pedicure. Regular usage of this cream will leave the heels softened and hydrated. It also helps treat severely cracked heels. It will make your feet smooth in only a week's time. Apply this cream regularly, preferably at night, on the cracked portions of your feet.
Price: INR 180 for a 50g pack
Buy it here: 1mgAyush
4. Borosafe Antiseptic Cream
Boro Safe Antiseptic Cream is made with a combination of wheat germ oil and tea tree oil. This makes it extremely light and refreshing. It has a unique formula created with a mix of herbs that also help to cure cuts, cracked feet, wounds, and minor burns.
Price: INR 120 for a 50g pack
Buy it here: 1mgAyush
5. Anti-Wrinkle Cream
This Anti Wrinkle Cream works amazingly well to get rid of unwanted spots, blackheads, and wrinkles. It instantly hydrates your skin and makes it look soft and supple. You can bid goodbye to dull and dry skin once you start using this product. It is recommended that you use this cream twice a day.
Price: INR 300 for 2 X 50 g pack
Buy it here: 1mgAyush
6. Damage Control Hair Conditioner
This damage control hair conditioner treats dryness and softens rough hair. Made up of natural extracts like sunflower oil, almond oil, aloe vera juice, bhringraj extracts, wheat germ oil, hempseed oil, and amla seed oil, this product deeply conditions damaged hair and replenishes the scalp, therefore inducing hair growth and making the hair strong and healthy.
Price: INR 180 for a pack of 3
Buy it here: 1mgAyush
7. Patanjali Almond Hair Oil
Patanjali's Almond Hair Oil is a combination of sesame and almond oil. Together, these oils soften, strengthen, and condition the hair, and also prevent hair fall.
Price: INR 150 for a pack of 3
Buy it here: 1mgAyush
8. Saundarya Face Wash
Saundarya Face Wash uses only natural ingredients like tulsi, neem, aloe vera, and orange peel extract. Together, these ingredients gently revitalize and nourish the skin tissues, which in turn makes the skin clean and keeps the complexion smooth and fresh. This ayurvedic product is best suited for normal to oily skin types.
Price: INR 180 for a pack of 3
Buy it here: 1mgAyush
9. Sheetal Oil
Sheetal Oil is made from a mix of sesame oil, mint oil, amla oil, tulsi, bhringraj, clove oil, nilgiri oil, and a few more au naturel ingredients. It is said to provide relief from headache, body ache, sleeplessness, joint pain, stress, dandruff, and hair fall. All you need to do is to apply the oil on the affected areas.
Price: INR 165 for a 3 X 100 ml pack
Buy it here: 1mgAyush
10. Patanjali Sunscreen
Made from a combination of wheat oil, cucumber extracts, Indian madder, mango ginger, turmeric, fenugreek, aloe vera, and coconut oil, this SPF 30 Sunscreen is an all-natural product. It protects the skin from harmful UV radiation. It also revitalizes and nourishes the skin and enhances the complexion. This cream needs to be applied 20 minutes before sun exposure, and needs to be reapplied once every seven to eight hours.
Price: INR 200 for a 2 X 50g pack
Buy it here: 1mgAyush
11. Patanjali Chyawanprash
Chyawanprash is an age-old Ayurvedic remedy used to strengthen your immunity against all kinds of physical and mental disorders. It especially takes care of the heart and lungs. It helps to nourish the seven prime substances in the body called Sapta Dhatu. Chyawanprash is also known to cure all kinds of cough and tuberculosis. It increases the quality of semen and imparts a glow to the skin, apart from improving digestion and escalating intellect. This product is safe to use by people of all ages. One or two teaspoons everyday, followed by a glass of milk half an hour later, will work wonders for your immunity.
Price: INR 190
Buy it here: 1mgAyush
12. Aloe Vera Apricot Scrub
Patanjali Apricot Face Scrub is absolutely natural. It is made up of natural apricots that nourish and cure the skin. The scrub also consists of aloe vera and wheat germ, which are increasingly beneficial to the skin. This scrub thoroughly cleanses the skin and improves blood circulation, thereby giving you healthy, radiant skin. This product is packaged in 60 gram packs.
Price: INR 180 for a pack of 3
Buy it here: 1mgAyush
13. Patanjali Balm
A combination of Niligiri oil and gandhpura, Patanjali Balm gives you instant relief from headaches and cold. Gandhpura oil is antipyretic and analgesic, and therefore, it also helps reduce fever and gives relief from any kind of aches and pains.
Price: INR 120 for a 3 X 25g pack
Buy it here: 1mgAyush
14. Dant Kanti
Dant Kanti is a fantastic product that consists of akarkara and babul that protect the gums. It also has neem, turmeric, and timbaru to kill and remove bacteria. With a whole lot of other beneficial ingredients, this product aims to cure all dental problems, including bad breath and gingivitis. Don't forget to use it every day.
Price: INR 225 for a 3 X 200g pack
Buy it here: 1mgAyush
15. Multani Mitti Face Pack
Patanjali's Multani Mitti Face Pack is an amazing blend of natural ingredients. It has gairika, a mineral clay that gives you a youthful and glowing skin. The application of this pack tightens the skin and improves blood circulation. Fuller's earth removes the impurities and soothes the skin. This pack also contains aloe vera that nourishes and heals the skin. Minerals like aluminum, magnesium, and zinc repair and rejuvenate the skin.
Price: INR 180 for a 3 X 60g pack
Buy it here: 1mgAyush
Reasonably priced, the Patanjali products are very useful in treating a plethora of problems. Each product will give you value for money. Now it's up to you to take your pick.

The following two tabs change content below.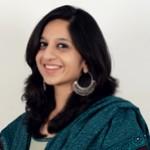 Latest posts by Shirin Mehdi (see all)