Sleek hair styles with oodles of gels, waxes and sprays are trends of the past now. Messy Hair Styles have been ruling the fashion industry since a long time. Reason, messy styles can be done with natural hair very easily. Most of the women have slight waves in their tresses and Messy Hairstyles are just made for these natural waves and curls. Not just that, the bad hair days have now become the messy hair days. Leave it loose or pin it up, get messy and get trendy. Perfect messy hairstyles are the way to go!
Messy Hairstyles
Let's have a look at the different messy hair styles we can try.
Messy Ponytail hairstyles :
Straight or Curly all you need is a little volume, layers in your hair and an elastic. Grab the hair and tie into a loose pony. Let it be high or low, leave it to the side or back but they sure make a style statement. Check out Jennifer Aniston and Miley Cyrus sporting the messy ponies.
If you have straight hairs, pair it with shirts to give a casual touch to the formal shirts. 
If you have curls wear it for prom or dinners with evening gowns.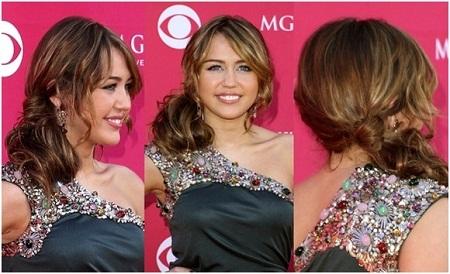 Messy Up-do hairstyles:
Is the summer heat irritating you? Don't want hair on your neck? Planning for a bob cut? Oh ladies wait!!! Pin it up. Grab some sectioning clips/ bobby pins and pin it up messily or roll it up messily and secure with a band. You will get the feminine chic up-do in a few minutes. Get ready to chill in the summers with these up-dos.
Messy buns can be paired with any clothing and it will give you a very feminine look. Side Messy buns adapt well to our very own traditional wear. Check this out.
Oh wow!!! I loved this messy hairdo of Bipasha Basu with a loose spiral twist in the front.
Isn't Selena Gomez looking pretty with this messy hair look? Long hair ladies will be able to pull off such messy buns with natural volume.
Messy hairstyles with braids:
Flat limp hair? No time to wash your hair or add volume? Just pull it to the side and braid it loosely. If your braid is looking thin just pull out the sections slightly and loosen it further. Let everybody think that you have thick hair. Yes no styling product and little effort results in messy yet thick braid.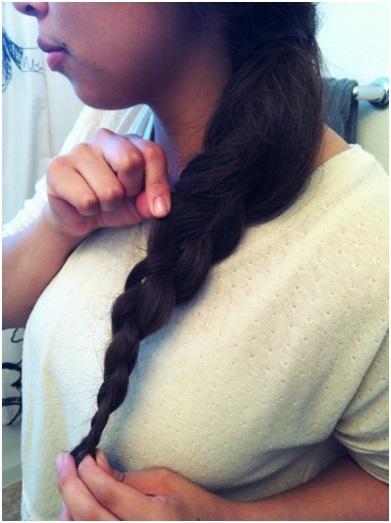 Pancake Braiding:
This kind of style is called as Pancake braid. Off late, Messy braids have become widely popular with pancake braids and fishtails braids.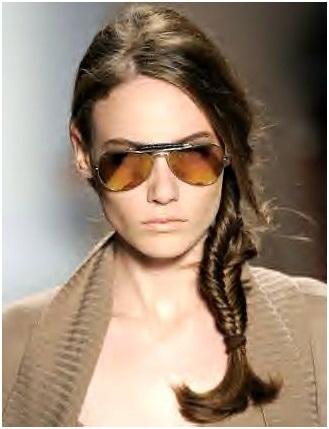 Fish Tail Braiding
These braids can be worn with sarees, gowns, jeans, tee-shirts… oh just everything! This is a style that goes well with anything, anytime and anywhere. 
Need more ideas about how to co-ordinate this style? Check out these Bollywood Queens.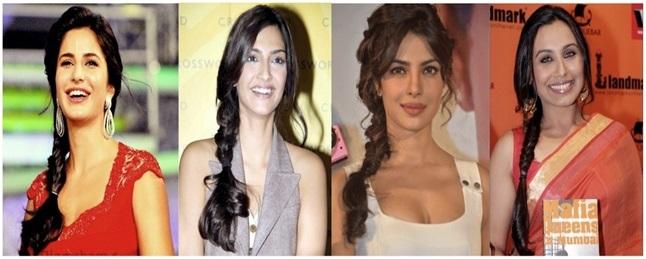 Messy Loose Hairstyles:
Messiness is not just restricted to tying it. Leave it loose at the back or push it to one side in a careless messy way and you will be very much in trend. You can even add some braids, pin on one side and leave the rest of the hair messily.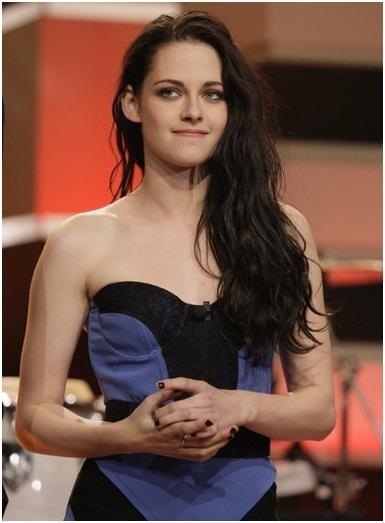 Surprisingly this messy loose hair needs much styling if you have unmanageable hair. Its also called the 'just out of bed' look and it looks quite sexy. Gels and mousses are required to maintain the style messy yet manageable. After applying gel or mousse to wet hair, just air dry and you're done.
This look will be good mostly with sultry Smokey Eyes and casuals. Perfect way to say "I DON'T CARE"
Angelina Jolie here is sporting her naturally messed up mane.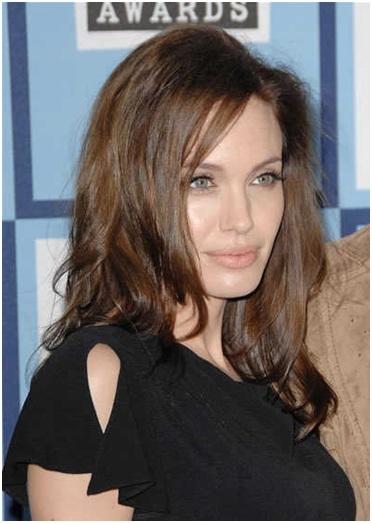 So ladies how messy you want to get? Which messy hair style you liked the most and what do you want to try?
Share your thoughts through comments.
If You Enjoyed This Post, Sign Up For Newsletter
(And get your daily dose of Beauty & Wellness tips straight to your inbox)
The following two tabs change content below.