Phosphorus is a nutrient required for proper cell functioning, for regulating calcium levels and for the maintenance of strong bones and teeth. It also helps to provide energy to our cells in the body. It is made naturally in our intestines and can also be found in various foods.
Phosphorus deficiency can be treated with the help of a proper diet or with phosphorus supplements. More than 85% of phosphorus is found in the bones of our body. Adults above 19 years should consume 700 mg of phosphorus for good health. Phosphorus aids in the healthy growth and development of our body and can cure many ailments.
Let us quickly look at the top foods rich in phosphorus gifted to us by nature.
Top 10 Phosphorus Rich Foods:
1. Sesame butter:
Sesame butter, also known as tahini, is a good source of phosphorus. This is high in both calcium and phosphorus content and can be applied directly as a spread or used as stuffing for consumption.
2. Meat:
Meat, apart from protein, also has phosphorus and it is a natural source of phosphorus. Meat like beef, pork, liver, turkey, and chicken contain phosphorus and can help get rid of many phosphorous deficiencies. Bacon is also a great source of phosphorus.
3. Eggs:
Eggs whites (hen, quail, and fowl eggs) are also among phosphorus rich foods list. It is easily available at most homes and something that everyone loves. Hamburger meat is also a good source of phosphorus.
4. Dairy products:
Dairy products such as milk, buttermilk, paneer, curd, and cheese are good sources of phosphorus. Cheese also contains high amounts of calcium. Parmesan cheese is the richest source of phosphorus.
[ Read: Diet Foods for Healthy Skin ]
5. Watercress:
This is widely used as a decorative garnish and is one of the oldest known leafy vegetables consumed by human beings. Apart from many vitamins and health nutrients, it also contains phosphorus. It tastes similar to pepper.
6. Vegetables:
Vegetables like beet, lettuce, onions, green beans, potatoes, cabbage and tomatoes help in boosting the levels of phosphorus in the body. Hence, including phosphorus in your daily diet can reduce the level of deficiency.
7. Fruits:
Fruits contain antioxidants, vitamins and minerals along with phosphorus which is very useful for the human body. Such phosphorus-rich fruits include bananas, avocados, apricots, grapes, figs, dates and kiwis.
[ Read: Sodium Rich Foods ]
8. Nuts:
Almonds, peanuts, cashew nuts, pistachios, pine nuts, peanut butter, hazelnuts and walnuts help in the making of Phosphorus. Hence, including these in your diet can provide the required amount of phosphorus to the body. These nuts also have good amount of Omega-3 fatty acids which help to maintain healthy skin, hair and nails.
9. Bran:
Bran (rice bran and toasted wheat germ) contains phosphorus which leads to proper cell functioning in the body. It also contains fiber.
10. Beverages:
Beverages like black tea, tea, cocoa, coffee, beer and wine too have a small amount of phosphorus present in them. But the intake of these must be in small quantities due to the presence of the caffeine content.
[ Read: L-arginine Uses ]
11. Seeds:
Seeds are rich sources of phosphorus. They also contain protein, potassium, zinc, iron, B vitamins, vitamin E, magnesium and calcium. Pumpkin, squash, watermelon seeds, sesame seeds, flax seeds, and sunflower seeds are some varieties that contain phosphorus.
Some important tips:
1. Avoid using too much of phosphorus to avoid health issues.
2. Over consumption of phosphorus leads to the weakening of bones, calcification of organs, heart attacks and many other vascular diseases.
3. Low phosphorus in turn can lead to low appetite, rickets, anaemia, muscle pain, improper bone formation, numbness, and a weak immune system.
Hope you found this article on phosphorus rich foods informative. Let us know your thoughts below with your comments.

The following two tabs change content below.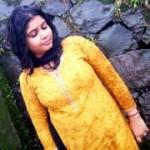 Latest posts by Jayshree Bhagat (see all)