All of us are wary of gaining a few extra pounds, especially during festive seasons and special occasions. We constantly worry about our weight. Weight loss is one of the biggest challenges for many of us. Losing weight too quickly may result in some health complications. If you think you are fit and healthy but should lose weight, here are a few useful instant weight loss tricks, pills and diet tips for you.
1. ARX Fast Weight Loss Pills:
These pills are excellent for losing weight. They suppress your appetite and burn fat while improving your energy and metabolism. The main ingredient here is green tea; hence, it helps to reduce weight really fast. In fact, it starts working right from day one. It doesn't bring down one's energy levels and keeps you fit. It shows best results within one month of use.
2. Green Coffee Bean Max:
This weight loss pill is for those who trust organic products. It enhances one's metabolism, regulates blood sugar levels and offers anti-aging benefits too. It has no additives and the results can be seen within the first week itself.
3. Water:
Drink mostly water for a week. It has no calories, no carbs and no sodium. It keeps you full and provides energy too. It flushes out excess weight, kicks up your metabolism, flushes out toxins from your system and gives you a healthy glow too. You may add some lemon or mint if you want, to get some flavor.
4. Drink Coffee Before Your Workout:
Yes, you heard it right. Drinking coffee with skimmed milk, an hour before your workout, will help you burn more calories. Just the way coffee kick starts your day, it will pump in more energy before your workout and you will end up exercising much more than you usually do, without even realizing it.
[Read:Weight Loss Meal Plans]
5. Stand Up:
Sitting for most part of the day always works against losing weight. You must take at least five-six standing breaks during the day. Get up for every phone call or while checking your emails. If you love watching television, get up and walk during every commercial break. Always take the stairs and walk to the bus stop. The idea is to be as active as possible.
6. Skip:
Skipping is a great way to lose weight. Apart from your regular exercises, make sure you skip for at least 10 minutes every day. It burns about three times the calories burnt from walking. Need we say more!
[Read:Foods To Avoid For Losing Weight]
7. Salt-Free Diet:
This diet needs you to eliminate salt from your food. It helps lose weight by eliminating water retention in the body. Cut off every type of salt, table salt, rock salt and sodium found in pre-packaged foods. Have at least 2 liters of water to replenish your body with essential fluids. Even while cooking, make sure you use sodium-free products. Our body needs some dietary salt for good health, so don't extend this diet for more than one or two weeks.
8. Lemonade Diet:
For this diet, you must drink at least 6-12 glasses of a special liquid made from a mixture of water, lemonade, cayenne pepper and maple syrup every day, for a week. This helps in detoxifying your body and also deep cleanses it. Remember, this method can and should only be used for a short term. The weight loss too is short term here. You must also include a laxative tea twice every day.
9. Fruit and Juice Diet:
Also known as the Hollywood diet, it includes only fruits and juices as your meals. You may, however, eat one proper meal a day, but only if you have time in hand. It detoxifies your body from within and can help you lose those pounds quickly. The juices flush out all toxins from your body.
While these pills, tricks and diets would surely help you lose some weight instantly, make sure you feel healthy while adapting these. Weight loss is a gradual process, but when you try and lose weight instantly, you might experience certain ill effects. Always consult your physician before adopting any of these pills, tricks or diets. If you find yourself weak and fatigued, stop right away and take it easy.
Hope this post was helpful. Share your instant weight loss pills, tricks and diet tips with us. Thank you!
Get Your FREE NUTRITIONIST APPROVED 7-DAY DIET PLAN Today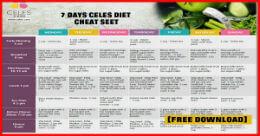 Loved, trusted & used by 25,000 Modern Indian Women!
DOWNLOAD NOW
90 Days Of Nutritionist Support & Personal Supervision*
* Eat, enjoy, lose weight and get healthy with celes!

The following two tabs change content below.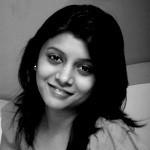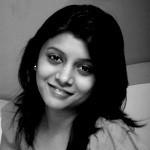 Akruti
Hello, I am akruti, a free lancer who loves to write articles related to lifestyle and health. I believe a healthy outside begins from inside. I am a fun loving person who tries to see the brighter side of life Hope you all love my blogs and articles!!!