Scientifically known as Ananas Comosus, pineapple is an edible tropical fruit from the Bromeliaceae family. It is one of the most loved fruits in the world and is available easily.
A delicious fruit for sure, pineapple is extremely nutritious and renders numerous health benefits. It is consumed as a fresh fruit, juice, cooked delicacy and in tinned form. Apart from these culinary uses, pineapples are also used in industrial and medical fields.
Health Benefits of Pineapple 
This fibrous tropical fruit is a store house for many vital fibers and nutrients like Vitamin C, manganese, magnesium, potassium, thiamine and proteolytic enzyme called bromelain, all of which fills this fruit with anthelmintic, anti inflammatory, antimicrobial, antitoxic properties. These properties help to cure an array of diseases like arthritis, sinusitis, indigestion, respiratory disorders, reducing blood pressure, intestinal infections, obesity, cold and cough, blood clotting and inflammations.
Pineapple helps to reduce and eliminate corporal fat as it detoxifies the body, clears infections and improves digestive function, thereby improving metabolism and promoting efficient absorption of essential nutrients by the body. Hence, it aids in reducing unwanted fat.
Antioxidants like bromelain, fibers and vitamin C present in this fruit help to break complex protein to its simple form. This helps in absorption of nutrients, increasing energy, immunity and metabolism in the body and consequently helping in reducing weight and battling obesity.
Pineapple Diet – An Overview
The above stated benefits of pineapple consumption forms the basis of many diet plans that have been formulated and propagated as an ideal mantra to achieve the desired figure and stay in shape. One such plan that has become a rage across continents is "the pineapple diet".
Pineapple detox diet, initially created by Joann Metzger, is basically a restrictive weight loss program that insists on consumption of large quantities of pineapples, a negative calorie food, to reduce weight. The various variants of this diet differ on the basis of time frame and supplements and the most common of all is the 'Three day pineapple diet.'
[ Read: Pineapple For Weight Loss ]
Three Day Pineapple Diet Plan
The three day pineapple diet or the pineapple tuna diet is a variant of the pineapple diet.
This is based on the basic fundamentals of weight loss benefits derived from eating pineapple, but believes in eating a balanced diet along with pineapple instead of only concentrating on it as single food.
This diet does not cause starvation or weakness in the body and ensures that weight reduction occurs while the body remains healthy.
Procedure:
This diet requires eating regulated amounts of pineapple along with small quantity of tuna, which is a rich source of protein, for three consecutive days to help the dieter derive maximum health benefits and speed up the process of weight loss.
Approximately two kilograms of pineapple is to be consumed throughout the day with two-four ounces of tuna in one large meal for the day.
High nutritional supplements like nut, almonds, avocados, cashew nuts, raw vegetables, fat free yogurt etc can be consumed for balancing the diet.
One should drink a lot of water during these three days to help detoxify the body and prevent acidity that can be caused due to the high enzyme and acid content of pineapple.
It is believed that one can lose up to five kilograms within three day by following this wonder diet.
Precautions:
High acidic content of pineapple can cause irritation and hurt the tongue and cause acidity in the body.
Tuna contains large concentration of mercury that can cause headaches and migraine.
Since pineapple contains sugars in large quantities, this diet is not advisable for diabetics and should also be avoided by pregnant women.
It is also important to follow a low calorie diet for the rest of the week as switching back to regular diet at an early stage may result in weight gain.
If you want to shed those extra kilos for a special occasion, here is a diet which will help you achieve that look. Do try this diet and surprise all.
The following two tabs change content below.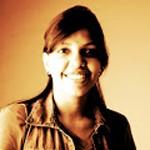 Latest posts by Shruti Goenka (see all)