Funky hairstyles are for daring girls who can carry these hairstyles with ease and comfort. They are also suitable for those who are willing to experiment too. Funky hairstyles can also be great if you are a party animal.
But these hairstyles have to be chosen carefully because if you cannot carry them properly, they will jeopardise both your image and confidence.
Here are our top 10 choices for funky hairstyles for girls!
1. Coloured Asymmetrical Bob Hairstyle: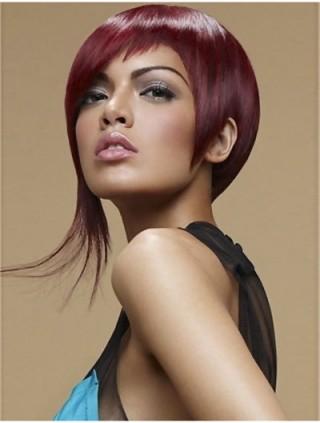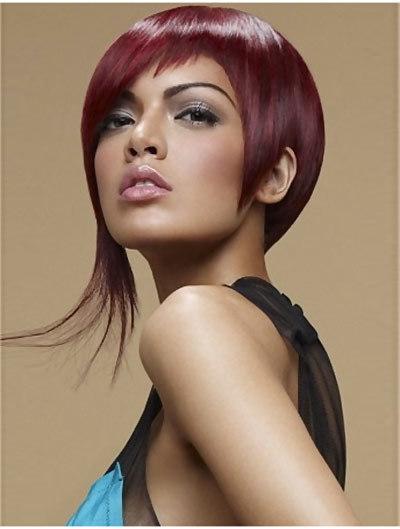 This is a great idea for all the party lovers. Perfect for a New Year eve's disco ball or something similar. You can try this haircut from a reputed salon. A dash of red or brown colour will add more flavour to it. If you have the guts then go for it!
2. The Back Combed Top Look: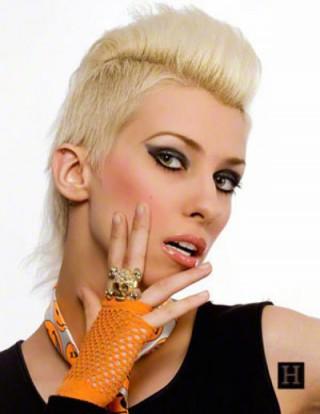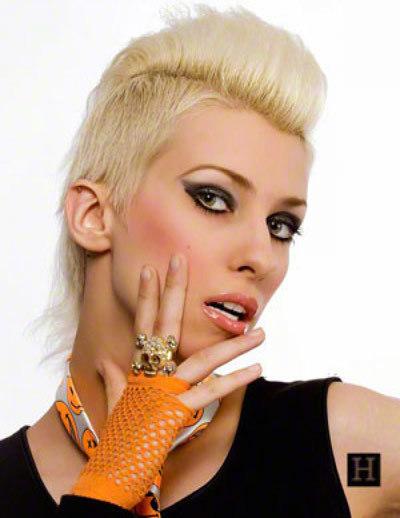 This can be a charming look for tomboyish girls. Gives a rock star or punk look.
3. Spiky Back with Asymmetrical Bangs: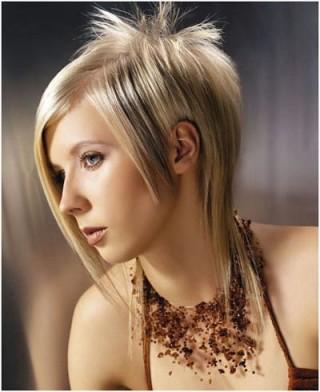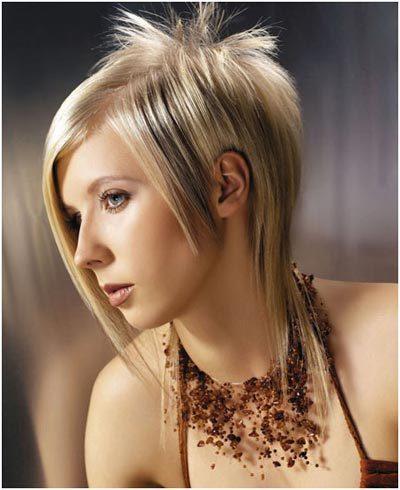 Another experimental try and a good one for party lovers. You can try this one out very easily. Everything depends on the cut of the hairstyle. You just have to ask your stylist to give you those perfect asymmetrical bangs. Rest will be easy. For the spikes at the back, you will need a strong hold gel.
4. Spiky Punk Look: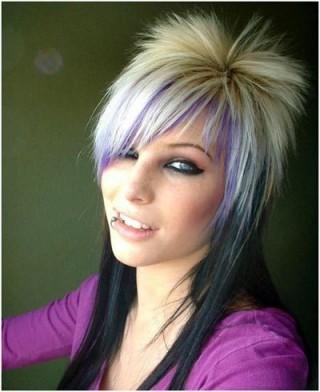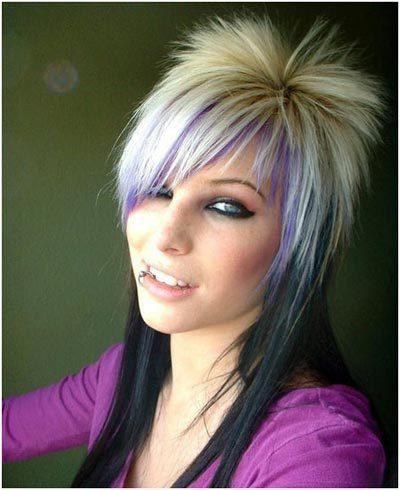 This can be another great look if you haven't experimented with punk hairstyles yet. A dash of purple and grey will give this hairstyle an added flavour. A total punk look and can be great if you have the guts to handle it!
5. Messy Bangs and Bob: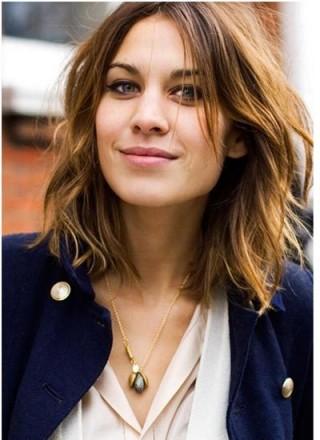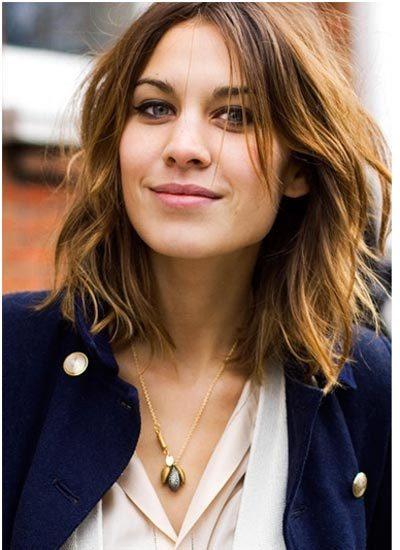 This is a sweet but funky look for girls.  Good for those who do not like to experiment a lot with a funky hair styles for girls. This is a good choice for college going girls too. Ask your stylist to give you those perfect layers and the perfect front bangs. Rest will depend on your hair curler. Flip your head and mess up the style a bit. That's it! You're done!
6. Coloured Complete Layered Feathered Look: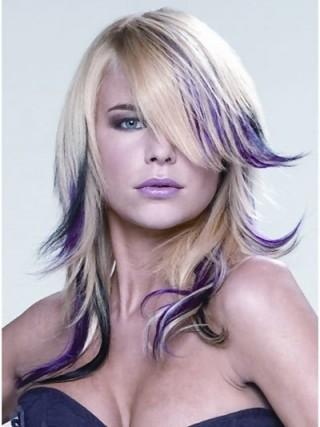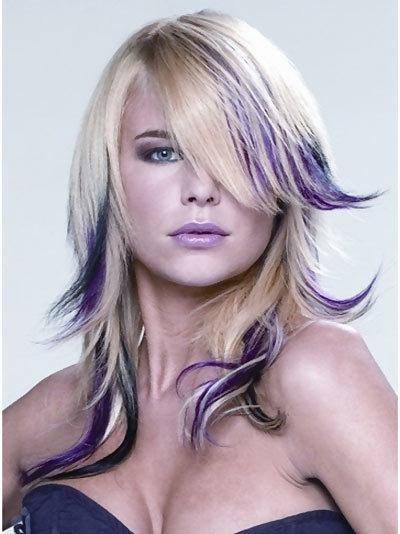 Another great choice if you are looking for a funky hairstyle yet do not want to go for short haircuts or asymmetrical bangs. You don't have to use bold colours as shown in the picture. You can just keep it simple by using some lovely golden brown streaks. The bangs should be perfect because they will give an edge to this simple haircut. You will have to use your paddle brush and fixing spray for those lovely outward feathers.
7. Funky Long Coloured Bangs: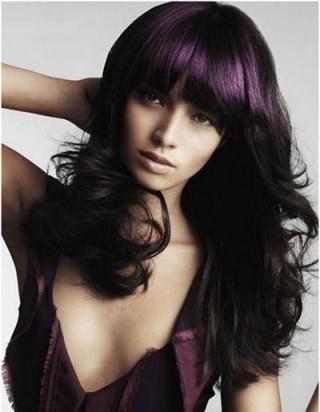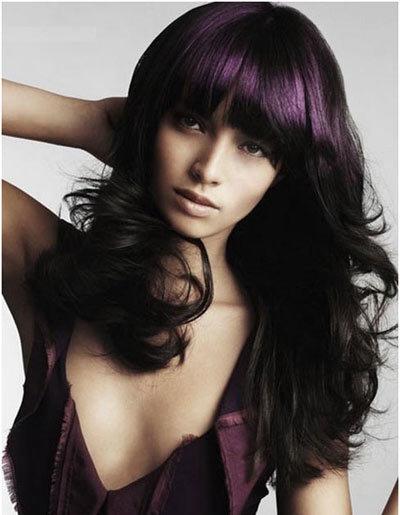 This is another simple hairstyle with a dash of purple or burgundy colouring. A little bit of curling with your big barrel curler at the tips will add a different flavour. Do not forget those lovely symmetrical front bangs. If you do not wish to colour your full hair, you can just colour your front bangs.
8. Colourful Funky Hairstyle: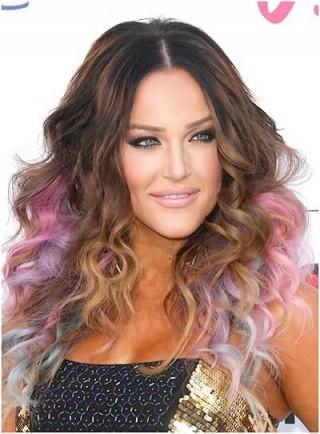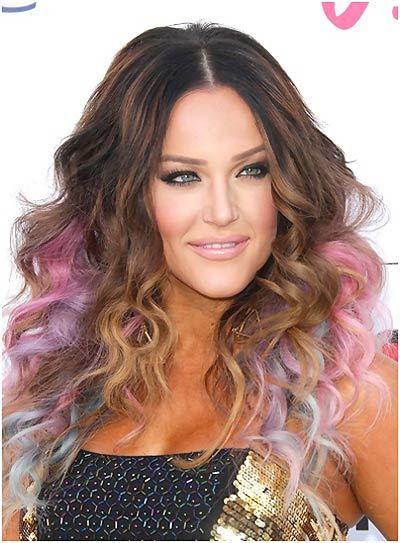 This can be another great choice. You will need to normally curl your hair using a medium curler or a small one and use fixing spray. You can make it funky by adding colourful streaks. If you are not willing to colour your hair, you can use false colourful hair extensions. But do keep in mind that hair extensions cannot be curled properly.
9. Sleek Funky Hairstyle with Bangs: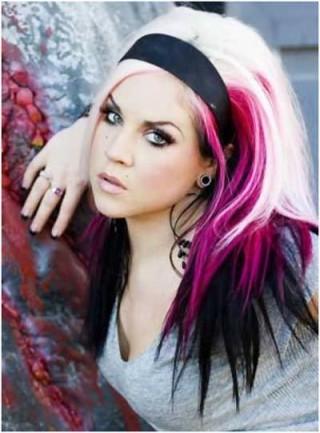 This can be a nice hairstyle for all those who like to keep their hair sleek and straight. A dash of bright bold colours can add a funky touch to this hairstyle. For this hairstyle, unlike the previous one, you can use coloured hair extensions for that temporary show.
10. Half Funky Colourful Crimped Look: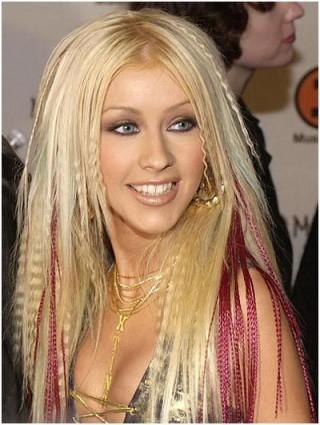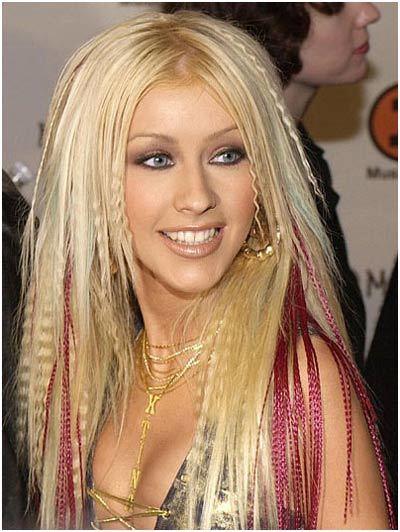 This is another easy to do funky hairstyle. If you do not like colouring your hair and want a temporary funky look, then use false crimped red hair extensions to clip them on the underside of your hair. For your natural hair, do a half length crimping. That's it!
[ Read: Simple Haircuts ]
Hope you loved this compilation of funky hairstyles. Which ones are you willing to give a shot? Let us know in the comments below.
Image source: 1 , 2 , 3 , 4 , 5 , 6 , 7 , 8 , 9 , 10
If You Enjoyed This Post, Sign Up For Newsletter
(And get your daily dose of Beauty & Wellness tips straight to your inbox)
The following two tabs change content below.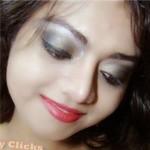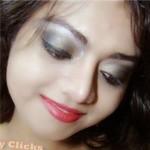 I love makeup,dance,dressing up,singing,writing ,acting (stage drama),eating and nail arts. I live life to the fullest and enjoy every moment as it comes.