This article is about the most popular Hollywood Celebrity hairstyles of 2012. In 2012, celebrities have been seen experimenting with different hairstyles ranging from the Bold to the Trendy. Let's have a look at the best of these hairstyles
1. Taylor Swift – Curly Locks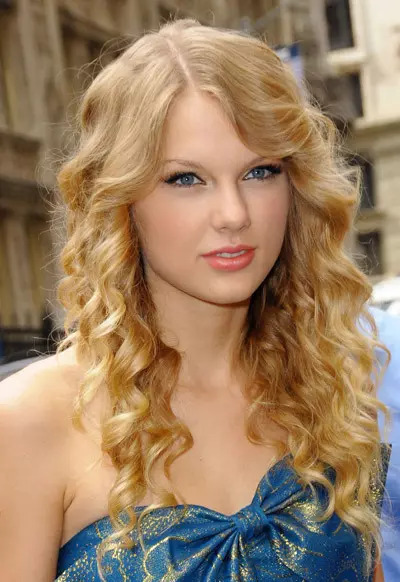 Taylor swift is known for her voice as well as her looks. She usually prefers going natural. The curly locks in this picture make her look a class apart. We have seen her sporting this hairstyle throughout the previous year.
2. Victoria Beckham – Short Bob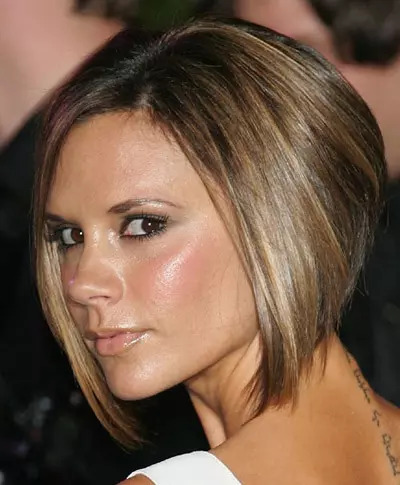 Victoria beckham, the style icon was seen sporting this trendy yet sleek hairstyle. She went all short for this cut and eventually this Bob hairstyle was the talk of the year. Hats off to her for her boldness and the diva she is.
3. Angelina Jolie – Long Curls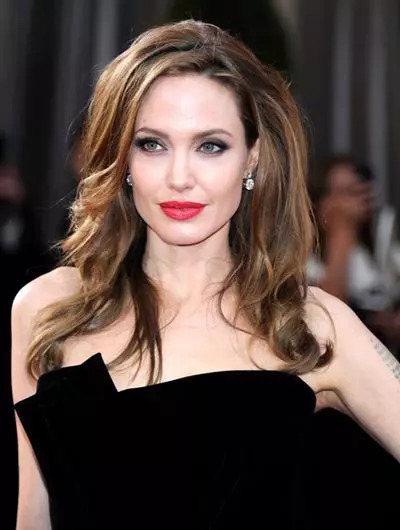 Angelina Jolie was seen sporting a simple yet sophisticated hairstyle. Her hairstyle looks classy and suits her image perfectly. The long layers have been trimmed exactly to the correct length and the curls add fun element to the entire look.
4. Demo Lovato – Straight Bands with Curly Updo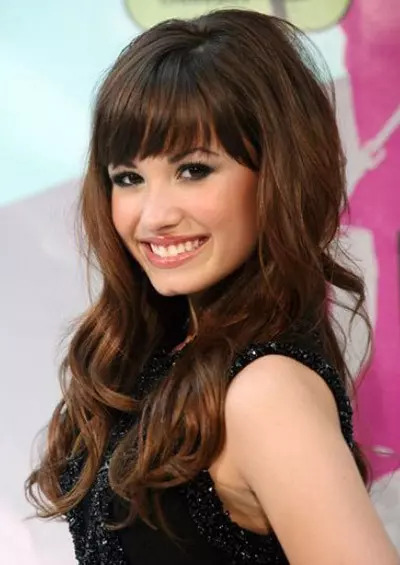 Demi lovato was seen sporting various hairstyles in 2012 as we all know she loves to play around with her hair. In this picture, we see her sporting straight bangs with a curly updo.The hairstyle adds elegance to her face by keeping the fun factor alive.
5. Blake Lively – Messy Braid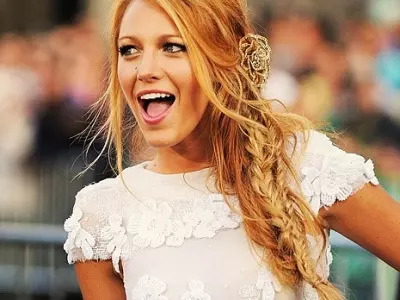 Blake lively from gossip girl was seen sporting various braided hairstyles in 2012. She for a fact, loves those braids. This messy braided hairstyle looked perfect on her. The hair accessory adds a fun element to the braid.
6. Ginnifer Goodwin – Short & Choppy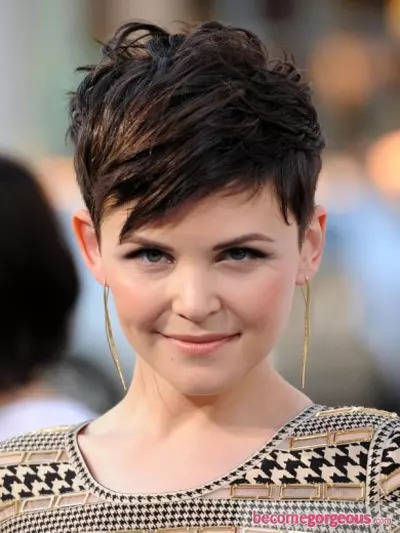 This is an iconic short choppy hairstyle with soft caramel highlights with layers on the exterior part and a side swept fringe which gives her an edgy look. It is a very versatile haircut which is difficult to pull off. If you have a short face, do try this out though.
7. Dianna Agron – Messy Textures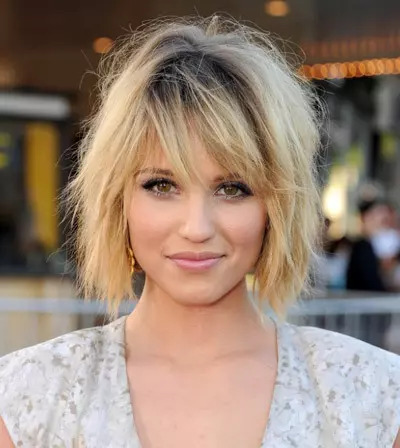 This Bob length hairstyle has a peculiar cut to add texture to the layers. The dark roots gives her hair a trendy look . The secret of this messed up hairstyle is that it is effortless to style but has an edginess to it.
8. Miley Cyrus – Platinum Pixie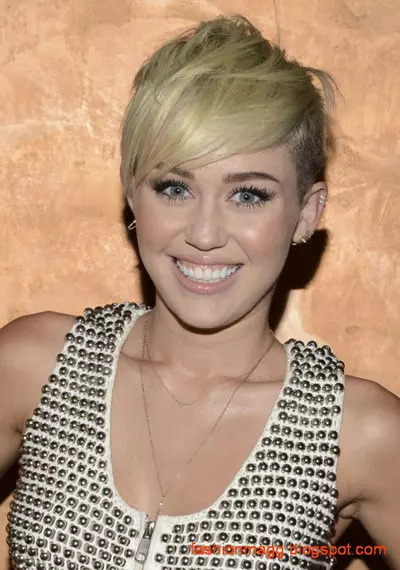 Though initially ridiculed, this hairstyle saw the transformation of Miley from her Disney and Hanna Montana days. Later on, it went onto become one of the most popular hairstyles of 2012 as it signified a transformation from teenage to adulthood and standing for oneself and one's beliefs. It is a very risky hairstyle but fashionable too.
These are our choices for the most popular celebrity hairstyles for 2012 as they were not only different but also broke many traditional barriers.
Image Source: Becomegorgeous.com,
If You Enjoyed This Post, Sign Up For Newsletter
(And get your daily dose of Beauty & Wellness tips straight to your inbox)
The following two tabs change content below.