Fair and glowing skin is like a dream coming true for many of us. But getting flawless skin and a radiant complexion is not that easy, especially in today's busy life and polluted environment. So, what is the best way to lighten the skin and obtain a natural glow forever? Start using readymade skin glow products that are highly effective in brightening the skin. Check out our top 10 picks.
Best Products For Glowing Skin
1. Maybelline ClearGlow BB Cream
Renowned American makeup brand, Maybelline recently launched this 8-in-1 skin brightening BB cream, which has already become one of the bestsellers. This has SPF 21 and PA+++ for providing maximum sun protection. You can keep your skin moisturized, smooth and even by its rich formula. But above all, the Maybelline ClearGlow BB Cream gives you a flawless glowing look by lightening your skin tone significantly and hiding all your imperfections.
2. L'Oreal Paris Pearl Perfect Day Cream
The Pearl Perfect Day Cream with SPF 15 is an awesome innovation from the house of L'Oreal – the biggest beauty and cosmetics brand in the world. It claims to be the best skin whitening cream that is formulated with Advanced Melanin-Block, Micro White Pearls, Tourmaline Gemstone, and Mexoryl SX for a soft, smooth and radiant face. Regular application gives you a pink glow and pearl-like intense radiance.
[ Read: Saffron Face Packs For Flawless skin ]
3. Lotus Herbals WhiteGlow Skin Whitening Facial Foam
Lotus Herbals is a popular name in the world of herbal beauty products. This facial foam from the WhiteGlow range is known to be very effective in making your skin bright and radiant. It is basically a 3-in-1 gel formula containing aloe vera extract, milk enzymes and essential minerals. The deep cleansing property of the foam can eliminate dead skin cells, sebum and all other types of impurities from your face, thereby leading to a fresh and radiant look.
[ Read: Best Ponds Face Washes ]
4. Biotique Bio Coconut Whitening & Brightening Cream:
Bio Coconut Whitening & Brightening Cream is another skin glowing herbal product that is enriched with the extract of pure virgin coconut. It also contains manjishtha and dandelion extracts, which keeps your skin spot and blemish-free. It has been seen that application of this Biotique product twice a day results into even and bright skin tone.
5. Lakme Perfect Radiance Intense Whitening Night Repair Cream
This super-effective night cream from the Perfect Radiance range of Lakme is a wonderful choice for treating your skin with intense whitening therapy. It can repair and rejuvenate the skin during night with the help of vitamin B3 or niacinamide and chronosphere vitazyme C. In chorus, the Continuous Release Technology used in the cream gives the face daily salon boost by making it soft and radiant.
6. Nivea Visage Sparking Glow Fairness Toner
Here is another great product that can add sparkling glow to your skin. Nivea Visage Sparkling Glow Fairness Toner is worth trying as it evens out your skin tone thoroughly and makes it brighter without ripping off its natural moisture. Glycerin and PEG-40 Hydrogenated Castor Oil are two major ingredients of this toner and you can certainly expect wonderful results upon its daily application.
[ Read: Best VLCC Face Care Products ]
7. Fair & Lovely Advanced Multivitamin
As the company claims, Fair & Lovely Forever Advanced Multivitamin is "not just a cream, it's a fairness treatment". It can act as a laser treatment, face polish, face peel, antioxidant and vitamin mask all together. In short, it works on 5 problems of skin like ugly marks, tan, dullness, dark circles and uneven skin tone, thereby leading to an enhanced complexion and flawless appearance.
8. Revlon Touch & Glow Advanced Fairness Cream
Being rich in Advanced Vitamin Agent (AVA), Revlon Touch & Glow Advanced Fairness Cream can lighten your skin and make it gleam effortlessly. It also comprises honey, which provides moisture and nutrients to the skin in order to keep it soft, smooth and supple. At the same time, it also comes with dual sun protection that retains your fairness by preventing UV ray skin damage.
9. Pond's Gold Radiance Day Cream
If you desire a golden glow, try this Youthful Glow Day Cream by Pond's. The Gold Radiance Day cream is basically a moisturizer that is enriched with 99% pure gold micro particles which adds amazing radiance to your skin from the very first application. It magically transforms your dull and aging skin by augmenting the process of cell renewal and re-energizing the lost radiance.
[ Read: Best Ponds Face Washes ]
10. VLCC Party Glow Facial Kit
Finally, here is an all-inclusive facial kit that is suitable for all skin types and can be used for getting that desired glow for any event. The pack contains four items including Indian Berberry Face Scrub, Saffron Massage Gel, Snigdha Face Cream, and Insta Glow Face Pack, which can deep clean, rejuvenate, moisturize and brighten the skin almost instantly.
Have you used any of these glowing skin products? Which one among these is your favorite? Do share with us.
Recommended Articles:

The following two tabs change content below.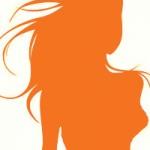 Latest posts by Nilankeeta Roy Chowdhury (see all)