From the times of Cleopatra, ladies from Royal families have been soaking their bodies in milk to look their glowing best. Raw milk for skin has more benefits for the skin than any cosmetic/ chemical potions for the skin. So it only makes perfect sense to get the best benefits from raw milk, and feel like a Queen!
Pasteurisation or boiling milk destroys enzymes, vitamin B12 and vitamin B6, and also kills the beneficial bacteria. Using milk in its raw form offers many advantages for skin: Here are the wonderful raw milk benefits for skin:
It acts as a natural cleanser
Aids in removing acne slowly
Acts as a whitening/ fairness agent
Aids in removing sun-tan
Soothes skin, when applied cold, to the face
Helps in removing excess oils from the face
Acts as a moisturiser for oily skin
Helps in getting rid of pigmentation on the face
Imparts a subtle glow on the face
Some useful preparations of raw milk for skin:\
Cleanser:
In a glass bowl, mix 100g of raw milk, add juice of one-fourth a lemon. Apply this onto the face and hands using a cotton ball. Let it rest on the face for 7-10 minutes, after which you may wash your face and hands with water. This will aid in removing extra oils from the face, and will give you glowing skin. This is good for oily skin.
Cleanser for sensitive skin:

If you have very sensitive skin, mix together 2 tablespoons of raw milk, a few drops of lemon juice, and 2 tablespoons of cucumber juice. Follow the same procedure as above.

For tan-removal:

Soak 5-6 almonds and 5-6 dates in raw milk for about an hour. Then grind all the three ingredients together to get a paste. Leave this paste on the face for 15-20 minutes. Soak the face with a little water, and scrub the face with the same paste for 1-2 minutes. Wash off the paste with fresh water.

For dry skin:

Mix together 2 tablespoons of raw milk and 1 tablespoon honey. Apply this to your face with a cotton ball, and leave it for 15-20 minutes. Then wash off with water to get clean, moisturised skin. Add mashed banana to this preparation if you have very dry, flaky skin.
If you have a bath tub at home, fill it with water, and add 1-2 litres of raw milk, a few rose petals and a few tablespoons of lemon juice to it to get the 'Cleopatra Bath' right in the comfort of your home!
Add 1-2 tablespoons of raw milk to any of your regular face packs, instead of water, and let the raw milk work its magic on your skin!
 [ Read: Beauty Secrets of Cleopatra ]
You might have now known the various topical uses of raw milk and how to lighten skin with milk. So why more delay? You better know the use of raw milk in beauty applications. Keep trying these and get set for a flawless glowing skin which supports your fabulous looks.
Disclaimer:
The article is only focusing on topical (superficial) application of raw milk(on the skin), and does not advocate raw-milk consumption, which has its own advantages and disadvantages.
If You Enjoyed This Post, Sign Up For Newsletter
(And get your daily dose of Beauty & Wellness tips straight to your inbox)
The following two tabs change content below.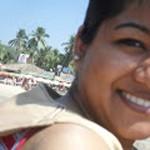 Latest posts by Ritu Rajput (see all)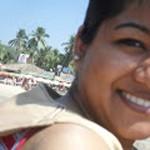 Beauty blogger, make-up fanatic. Love eye make-up, lipsticks, perfumes, blushes. Too bad at nail art!