Hair loss is a very common problem for every human being irrespective of their age. Hair is build up of proteins and each hair strand has its life and length. After it reaches a certain length, the hair strand falls off and new hair grows. But when small hair is seen falling at a rapid rate, it may be more than just normal hair fall. Usually 50-100 hair strands fall daily and upto 100 strands is normal hair fall which might be extended till 250 strands after shampooing. Anything beyond this is severe hair fall.
Usually hair loss is of different types and stages but the most common form is alopecia. This may be caused due to many factors such as hereditary factors like a pattern of baldness prevalent in the family tree, hormonal disorders, pregnancy, stress, weight loss, surgery, medical treatments like chronic kidney medications and other factors. But this hair fall problem can be addressed to a level with Rogaine.
What is Rogaine?
Rogaine is a popular brand which sells a substance named minoxidil under the brand name Rogaine. This has been the no 1 dermatologist recommended brand and also is approved by the fdz. It is not something new; Rogaine has been used by people for about 20 years in the west to address their hair problems.
What does Rogaine do?
Rogaine or minoxidil was originally used to treat high blood pressure. Now it is extensively used to treat hair loss. It is used for alopecia hair loss treatement in both male pattern and female pattern hair loss problems and baldness.
Rogaine is suitable for?
Rogaine has been found most effective on people aged 30 years or younger and who have been losing hair for 5 years or less.
How does Rogaine work?
Though the results have been satisfactory over the years it has not been understood how it actually works and Reduce hair fall. One main reason may be that it is a potassium channel opener. This potassium channel opener causes the cell membranes hyper polarization. It may be said that it opens up the potassium channels allowing the hair follicles more oxygen, blood, and nutrients which aid in regrowth of new hair and stop hair fall.  Rogaine causes the hairs in their stagnant phase to shed and allow growth of thicker hairs to replace them which are in the growth phase.
How to use Rogaine?
Rogaine is usually found in 2% and 5% solutions and though the latter one is more effective, it is costlier. It is usually manufactured in a foam format which has to be applied on the scalp regularly. It is also found in a liquid form which is applied with a dropper on affected areas.
Side effects:
There have been instances of flaking skin, dandruff and itchiness of several patients. It may also promote facial hair growth in women.
An important tip:
If you think of using Rogaine, do remember that you will see results as long as you keep using it. If you cease using it after some time you will be back to the original situation before treatment within 5 to 6 months.
The following two tabs change content below.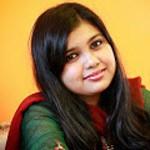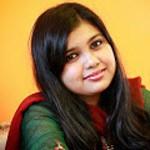 RELATED ARTICLES
5 Essential Hair Fall Treatments

Hair fall is a very common problem many of us suffer from it at different parts of our life. It may be hereditary or may be caused due to several other factors. This article describes in detail the most effective of hair fall treatment options available.

Hypertension Causes Hair Fall

Let us clarify at the very outset that it's not the hypertension causes hair loss. Know the reason behind the high blood pressure and hair loss.