Tea Tree oil is an aromatic essential oil with a fresh camphor odor. It is also known as melaleuca oil as it is extracted from the leaves of the plant Melaleuca alternifolia, a native to Australia. Tea tree oil is well known for its beneficial medicinal properties. This oil in diluted form has been used for topical purposes to treat various skin infections. The color of this oil varies from pale yellow to colorless.
This essential oil contains terpenoids, which have antifungal and antiseptic properties. Australian aboriginals traditionally used tea tree leaves to treat a myriad of ailments. For the same reasons tea tree oil is also an active ingredient in shampoos, ointments, soaps, lotions and creams. Tea tree oil can be used for treating acne, athlete's foot, dandruff, black heads, vaginitis etc.
Tea Tree Oil Side Effects – Top 10:
But tea tree oil also has a set of side effects that you should be aware of! Like all good things, tree tea oil too proves to be harmful when used in unrestricted amounts. Here are some of the tea tree oil side effects:
1. Can Develop Rashes:
Topical application of undiluted tea tree oil can lead to adverse skin reactions. When applied directly onto the skin, tea tree oil can cause severe rashes along with redness of the skin. Some people may also experience blistering or itching of skin.
2. Can Cause Allergies:
Some people may experience allergic reactions to tea tree oil. Due to this reason it may not be recommended for pregnant and breastfeeding women. However, this may also be the result of exposure of tea tree oil to air and light, resulting in oxidation of some of its components. Such oxidized oil should be discarded.
[ Read: Symptoms & Treatments For Dry Skin Allergies ]
3. Can Be Toxic:
When consumed even in small quantity, tea tree oil can prove to be toxic. It causes drowsiness, diarrhea, abdominal pain, confusion, weakness, vomiting, stomach upset. In severe cases it may lead to coma.
4. Can Cause Adverse Effects:
High concentration of tea tree oil can cause adverse effects. Some of them are allergies and systemic contact dermatitis, skin irritation, linear immunoglobulin disease, systemic hypersensitivity and erythema multiforme like reactions. To avoid such consequences, children and pregnant women should avoid using this oil.
5. Can Interfere With Hormones:
Studies show that tea tree oil is estrogenic, which interferes with the normal functioning of the hormones. In certain cases, it has led to the growth of breasts or prepubertal gynaecomastia in young boys.
6. Can Cause Bad Breath:
Use tea tree oil cautiously as a mouth wash. This may cause bad taste, bad breath or moderate burning in the mouth when it comes in contact with the soft oral tissue.
[ Read: Home Remedies For Bad Breath ]
7. Can Cause Blistering Disorder:
Usage of tea tree oil by people with immune diseases like linear IgA disease may lead to blistering disorder.
8. Can Cause Ear Toxicity:
Application of large doses of tea tree oil into the middle ear can turn out to be toxic. This is another unpredictable allergic side effect of tea tree oil.
9. Can Interact With Drugs:
Tea tree oil may alter the intended effects of certain drugs. It interferes with the way our body processes certain drugs by using "cytochrome P450" enzyme system of the liver. This in turn alters the level of these drugs in the blood and its intended effect on the body.
[ Read: Tea Tree Oil Face Washes Available In India ]
10. Can Interact With Dietary Supplements And Herbs:
Tea tree oil may interact with many herbs and supplements. This includes anti-acne, antihistamines, antifungal, anti-inflammatory, anti-viral supplements for cancer, parasite and worm infections, for skin. Tea tree oil also interacts with herbs and supplements that affect the blood circulation, nervous system, and hormones. It also decreases immune functions. It interacts with skin drying supplements and herbs like iodine and insect repellents.
These side effects of tree tea oil may look scary on paper, but if one is careful, tea tree oil is perfectly safe! So, don't let fear keep you away from using this wonder herb! Just talk to your doctor to stay safe.
Was this article helpful? Share your feedback with us in the comments section below.
Recommended Articles:

The following two tabs change content below.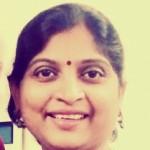 Latest posts by Rashmi Vilas (see all)