The name Shahnaz Hussain is synonymous in India and abroad with beauty and wellness. She is a wellness and cosmetic guru, who has given us some of the best beauty tips over the years.
After spending many years studying the various fields of skin care and beauty, Shahnaz Hussain reverted back to the ancient studies of Ayurveda and its herbs. She used her knowledge to set up a brand new name in the world of beauty treatments. These were specifically created by combing the ancient years of knowledge with the latest technology. The end result gave rise to some of the most effective natural treatments ever.
From all her various treatments and tips, we have put together a list of 12 of her best tips that will help you achieve that healthy skin you have been wanting!
[ Read: Quick Home Remedies For Fair Skin ]
Shahnaz Hussain Tips For Beautiful Skin
1. Yogurt and Turmeric:
Mix 2 teaspoons of yogurt with a pinch of turmeric powder.
Stir together to remove all lumps
Now apply it on your face
Let it stay for 15 minutes
Do this every day
How this helps:
This mix will help remove tan and keep your skin fresh, soft and healthy.
2. Neem and Chandan:
Make a face pack of Chandan by either using freshly ground chandan stick or using powdered chandan from the market
Apply this on your face
Leave on for 12 minutes
Wash it off with a solution of soaked and strained neem leaves
[ Read: Simple Ways To Remove Tan From Hands ]
How it helps:
When done regularly, this procedure will help you fight pimples. Neem is considered as one of the oldest and most powerful anti-bacterial agents. This procedure will also give you a clear and blemish free complexion.
3. Lemon:
Mix lemon juice, cucumber juice and milk in a 2:2:1 ratio
Apply this on your face
Leave on for about 10 to 15 minutes
How it helps:
This solution will help to brighten up the complexion.
4. Black Heads:
The following recipe works best for treating black heads as well as white heads.
Make a mixture of rice flour and sour curd
Apply this scrub all over your face
The grainy texture will help remove the black heads as well as white heads.
How it helps:
This is a great homemade way to get beautiful skin that is free of impurities.
5. Blemishes:
Mix some lemon juice, milk and cucumber in the ratio of 1:2:1 respectively
Now apply this on your face using a cotton ball.
[ Read: Natural Remedies To Remove Old Scars ]
How it helps:
This is a great way to clear your face of any blemishes.
6. Dry Skin Cleansing:
This is a wonderful homemade cleansing treatment for those with dry skin.
Mix 10 drops of sunflower oil and three drops of raw milk
Clean your face with this mix using a cotton ball.
How it helps:
The above is useful in cleaning dry skin of any impurities and dirt.
7. Tan removal:
Make a mixture of 1 egg white, 1 tbsp lemon juice and 1 tbsp honey
Apply this on your face.
Wash it off after 15 minutes.
How it helps:
This is an effective way to reduce any signs of tanning and sunburn.
8. Oily skin:
Mix 2 tbsp tomato juice with curd. This can be used on the face on a daily basis
Apply it and leave on for some time
Wash off after 15 minutes.
How it helps:
It helps remove excess oiliness from the face.
9. Dark patches:
Mix 1 part honey with 2 parts lemon juice
Apply this all over the face
Leave it on for about 15 minutes.
Wash off
[ Read: Mole Removal Remedies ]
How it helps:
The above mix will help remove dark patches from the skin.
10. Dark circles:
To remove under eye patches or dark circles, massage sweet almond oil with your ring finger slowly in round movements daily.
11. Skin Whitening:
This face pack is good for those with normal to oily skin
Make a face pack using oatmeal, yogurt, honey, and ground almonds i.e. sweet almond powder.
Apply this on the face and let it sit for some time.
Wash off.
How it helps:
This is one of the best natural beauty treatments for skin which is normal to oily.
12. Normal to dry skin:
Make a face pack using wheat bran powder and one tbsp each of orange juice, curd, honey and olive oil
Apply this on the face.
Leave on for some time till it dries up
Wash off
How it helps:
It helps clean skin and gives you a clear glowing complexion.
Try out these simple home tips that are guaranteed to give you a clear and glowing complexion. The best part about these is that since they are all made using natural ingredients, there is no worry about harming the skin.
Make them, use them and tell us the difference you saw!
If You Enjoyed This Post, Sign Up For Newsletter
(And get your daily dose of Beauty & Wellness tips straight to your inbox)
The following two tabs change content below.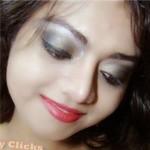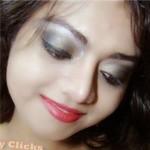 I love makeup,dance,dressing up,singing,writing ,acting (stage drama),eating and nail arts. I live life to the fullest and enjoy every moment as it comes.