Shriya Saran's Makeup, Beauty And Fitness Secrets Revealed
Shriya Saran is considered to be one of the most beautiful actresses dominating the Hindi and South Indian film industry. Her innocent doe-eyed beauty, long lustrous locks, and her hourglass figure have set a benchmark for younger actress. Read on to know more about Shriya Saran beauty and fitness tips!
Shriya Saran Beauty Secrets, Makeup Secrets & Fitness Secrets
Breakfast and its benefits!
Like many actresses who storm B-town with their searing good looks, Shriya too places a lot of importance on breakfast. Therefore, she claims, she begins her day with a heavy breakfast consisting of porridge, paratha and omelet made of egg whites. Dal and lady finger are her staple lunch along with a little unpolished rice with the husk. She claims to be a complete foodie and cannot do without fish every day. Saran prefers her fish baked or steamed since this consumes less oil. She also loves Chennai because of the easy availability of fresh fish.
Chicken and red meat do not interest this beauty. She loves Goan and Malabar cuisine with their fish-based dishes. She rounds off her day with roti and vegetable. Almonds, fruits form her staple diet as far as snacking is concerned. Thai cuisine is her favorite since it is high on fresh vegetables and incorporates veggies with their meats.
[ Read: Tamanna's Makeup, Beauty Secrets ]
Workout Regimen:
Despite claiming to be a foodie, Shriya works out a lot to maintain her petite structure. She weighs around 54 kilograms and works hard on her abdomen and on toning her body to achieve that perfect shape. Her fitness routine is heavy on cardio exercises. She works out for 45 minutes daily.
Like a lot of other actresses, Shriya swears by the healing powers of yoga. Yoga not only helps her get rid of excess weight and firms up her muscles but also helps to increase concentration power. As an actress, erratic schedules and long working hours can throw any gym schedule off gear. This is where yoga is so useful in ensuring a sense of discipline.
She especially focuses on her abs and arms which she considers two of her problem areas. This is done through an intricate combination of power yoga and Iyengar yoga. These two asanas are considered to be some of the most complicated postures and they focus on all areas of the body. Saran uses them to get toned slim arms and an absolutely washboard abs.
One of Shriya's tips is to finish dinner by 8 pm. Late dinners or late-night snacking, which many of us are prone to, causes bloating and a feeling of discomfort. It is important that one realize their digestive capacity and limit the intake accordingly to curb over eating.
Other Secrets of Shriya:
Shriya does not believe in applying heavy makeup. She avoids makeup while going for parties because her shoots require a lot of pan-caking anyway. She is happy with her kajal, eyeliner, mascara, blush on and lip color.
Shriya Saran is very particular about reducing her salt intake since it retains water in the body. She, however, admits to her weakness for sugar and sweet products. Her sweet-tooth has not allowed her to completely cut back on chocolates and other desserts but she manages to maintain her trim figure by working out and eating moderate quantities.
There are many things which you can learn from Shriya Saran fitness and beauty routine. The way she maintains herself, her discipline and self awareness, her dedication and sincerity regarding her workout regimens are all things that we would do well to follow. Even you can have a figure like Shriya. All you need to do is follow the star's secrets and achieve that amazing figure.

The following two tabs change content below.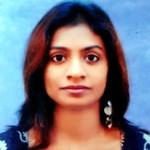 Latest posts by Maanasi Radhakrishnan (see all)