You would have read about the greatness of castor oil in umpteen articles. And there is no doubt the benefits of castor oil are exhaustively extensive. The oil has therapeutic properties and can be used externally on the body and as well as internally.
However, as wide as its benefits may be, castor oil comes with its share of side effects. Shocking, isn't it?
So want to know what castor oil side effects are? Sit back and give a read!
1. Nausea/Vomiting:
One of the side effects of taking in castor oil is the occurrence of digestive disorders such as feeling nauseated or having bouts of vomiting. The small intestine breaks down castor oil into ricinoleic acid that gives the oil its healing properties, but it's also this very acid that acts as an irritant and causes gastrointestinal side effects.
[ Read: Side Effects Of Mustard Oil ]
2. Diarrhea:
Another digestive disorder that could possibly occur following the ingestion of castor oil is diarrhea. While castor oil is taken to reverse constipation or treat dysentery, sometimes its adverse effects cause diarrhea in some people.
3. Rashes:
Besides gastrointestinal distress, there exists side effects of castor oil on skin too. Allergic reactions can occur on applying castor oil on your skin. If rashes appear or there is redness of skin, seek medical attention.
4. Itching:
Castor oil in moderate amounts is safe to use. However, if you begin to start feeling itchy after applying castor oil on your skin, it might be one of the oil's side effects implying that you could be allergic to it.
[ Read: Unexpected Side Effects Of Olive Oil ]
5. Muscle Cramps:
Muscle cramps have also been identified as one of the side effects that could arise on using castor oil for massaging your body. Abdominal pains/cramps too are the result of an adverse reaction to castor oil.
6. Swelling:
Another possible and quite serious side effect of castor oil is the swelling of the face, lips, tongue or throat. In such cases, immediate medical intervention is absolutely recommended.
7. Dizziness:
Some people tend to faint or feel dizzy after ingesting too much of castor oil. Unusual weakness has been defined as one of the allergic reactions as a result of castor oil usage.
8. Loss Of Nutrients:
The long term intake of castor oil for a period of over a week may induce the loss of nutrients such as potassium, and it might also trigger fluid loss. The oil may prevent the digestion of some valuable nutrients and may lead to dehydration.
9. Irregular Heartbeat:
If your heartbeat occurs at an unnatural speed or is irregular, it could be a reaction to taking in castor oil. An unusually fast heart rate requires medical attention at the earliest.
[ Read: Does Castor Oil Actually Cure Constipation ]
10. Shortness Of Breath:
One of the more serious side effects of castor oil intake is when you have severe trouble breathing. Shortness of breath can be dangerous to the person, especially if it is accompanied by chest pain. Medical intervention is absolutely necessary if you face trouble breathing.
In order to safeguard yourself from any allergic reaction that might occur with the usage of castor oil, it is best advised to do an allergy test. Perform a patch test by taking a dab of oil and applying it on your forearm and wait for around 24 hours. Any type of skin reaction, be it itching, rashes, swelling or redness is a clear indication that you are allergic to the oil. However, if there has been no reaction even after 24 hours, it is safe to use the oil.
Do you know of other castor oil side effects? Share with us by commenting in the box below!
Recommended Articles:
The following two tabs change content below.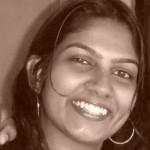 Latest posts by Deepthi B (see all)