Do you like eggs? How about having an egg curry each day? That would be great, wouldn't it? And to top it all, eggs are one of the most nutritious foods!
This post deals with five delectable egg curry recipes that you would want to try again and again! Want to check out what they are? Go ahead and give a read!
Let's have a look at 5 simple and quick Egg Curry Recipes:
1. Quick Egg Curry:
Nothing beats a cauldron of hot and spicy egg curry. A dish that goes well with just about any cuisine, the quick egg curry barely takes you 15 minutes and will satiate your taste buds, leaving you desiring for more.
Ingredients:

Eggs
Onions
Tomatoes
1 tsp of freshly ground Ginger garlic paste
1 tbsp of red chilli powder
Half a tsp of turmeric powder
1 tsp of Dhania jeera powder (coriander cumin powder)
1 tsp of everest garam masala
A sprig of fresh coriander leaves to garnish
2 large spoonfull of cooking oil
Salt to taste
Method Of Preparation:

Boil eggs in a large bottomed vessel. Once boiled, peel, and make a few slits in them before keeping aside in a bowl.
Heat 2 tbsps of cooking oil in a shallow pan. Add finely chopped onions and sauté until transparent.
Drop in freshly ground ginger garlic paste (1 tbsp) and sauté for a few minutes
Mix together all of the dry spices in a small bowl, before emptying its contents into the pan. Stir the contents so they mix well.
Add some finely chopped or diced tomatoes and mix together. Continue to cook on a medium flame until the tomatoes become soft and pulpy.
Pour a whole glass of drinking water to the mixture. Adjust the consistency to suit your preference and bring the mixture to a boil.
Add some salt and the boiled eggs and boil for another two to three minutes.
Garnish the curry with fresh corriander and serve hot.
[ Read: Yummy South Indian Egg Recipes ]
2. Shahi Egg Curry:
Like the name suggests, this egg recipe is rich and flavoursome. Though rich in taste and aroma, this recipe does not call for exotic ingredients. Put together some of the basic ingredients of your kitchen shelves, and a few minutes of your time to prepare this piping hot curry dish.
Ingredients:

Eggs, boiled
Garlic pods, minced
Onion, chopped
Green chilies
An inch of ginger, minced
Kasturi Methi
Fresh cream
Curd
Chaat masala
Garam masala
Red chili powder
Few coriander leaves
Salt to taste
Oil
Method Of Preparation:

In a grinder, make a paste of onion, green chillies, ginger, & garlic.
Sauté the ground paste in a shallow pan.
In another bowl, whisk together curd and cream, and add it to the pan on the flame. Cook well for a few minutes.
Now, add the Kasturi Methi, and other dry spices like garam masala, red chilli powder, and salt. Cook together. Add some water to adjust the consistency of the curry.
Cut a few slits in the eggs and drop them into the curry.
Serve hot with coriander leaves as a garnish.
3. Egg Chilli:
This recipe of egg curry is for those of you who hoot for a spicy curry to go with your rotis and rice. Do not blame us for not warning you of how spicy hot this dish can turn out to be!
Ingredients:

Eggs, boiled
Onions
Red chili powder
Turmeric powder
Coriander powder
Garam masala
Green chillies, finely chopped
Garlic
Corn flour
Tomato puree
A sprig of fresh coriander leaves, to garnish
Oil
Salt to taste
Method Of Preparation:

Prepare a batter with the corn flour, 1 tsp chili power, 1/2tsp turmeric powder, coriander powder, garam masala, and salt.
Coat each egg half with this mixture and shallow fry in a pan. Drain on a kitchen towel and keep aside.
Take 2 tsp of the same oil and sauté finely chopped onions, green chilies, and garlic until pinkish in color.
Add chili powder, turmeric powder and tomato puree and fry well.
Add salt according to taste, along with the boiled eggs. Mix gently and cook covered for a couple of minutes.
Garnish with coriander leaves and serve hot.
[ Read: Sanjeev Kapoor Egg Recipes ]
4. Home Made Chili Egg:
Andhra curries are very inviting, and many of us do not miss out ordering an egg curry every time we walk into an Andhra dinner. If you are one of those who love the spicy hot egg curry dished out at Chetinaad and Andhra restaurants, this is one of the best egg curry recipes for dinner to try. What's more? You can make the curry at home and make it as yummilicious as its counterpart served at diners.
Ingredients:

Capsicum
Green chili
Ginger
Garlic
Onion
Soya sauce
Egg
Oil
Salt
Method Of Preparation:
In a small bowl, beat the eggs with salt and steam it.
In a pan, add oil, and then fry finely chopped ginger, garlic, and chilies.
Once the raw smell goes, add finely chopped onions and sauté.
Add chopped capsicum and sauté for a minute and then add the salt and soya sauce.
Add the steamed eggs, cut into small cubes and fry.
Fry for about a minute and serve hot.
5. Cauliflower And Egg Curry:
Who thought that cauliflower and egg can make a fantastic combo. Neither did we, till we tried it ourselves. And we were delighted at the results. This variation of the simple egg recipe got all that much better when a few florets of cauliflower were dumped in!
[ Read: Tasty Indian Egg Recipes ]
Ingredients:

2 cups cauliflower florets
Jeera
1 tbsp oil and 1/2 tbsp ghee
Green chilies (cut into big pieces)
Salt
Three eggs
Potato (cut into small pieces)
Onion (chopped)
Method Of Preparation:
Heat oil; add cumin seed and onion, sauté.
When translucent, add green chilies, potatoes, and salt. Reduce heat and cover it and cook for five minutes, add the cauliflower, and cook until potatoes and cauliflower become soft.
Beat eggs with pepper, add to this the vegetables and braise on medium heat, stirring all the time, until eggs are well cooked (it will look like scrambled eggs).
Serve hot.
The next time you crave to try out a dish that is spicy, hot and loaded with nutrients, give these recipes a shot! Which of the aforementioned recipes is your favourite? Do share with us in the comments section below!
Recommended Articles:

The following two tabs change content below.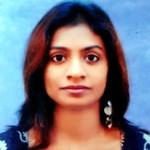 Latest posts by Maanasi Radhakrishnan (see all)