Tea tree oil is one essential oil with numerous uses. Its diverse uses have made it a convenient option for most people who believe in using natural products for addressing their problems. Tea tree oil is used topically and quite recently, people have realized its usefulness even more. Its wide use is catching up like a wild fire. The oil is extracted from a plant that is native to Australia. It has been known for its healing properties since ages.
Here are few of the many benefits of tea tree oil for skin:
Tea tree oil is excellent when it comes to the treatment of acne, pimples, warts, eczema and many others. Which makes the tea tree oil benefits for skin unquestionable. In fact, it's better than other conventional skin creams and products.
1. Tea Tree Oil for Acne:
This is one the prime benefits of tea tree oil for skin, as earlier people cringed at the very idea of using oil for acne. This myth has been beautifully broken by tea tree oil. Applying tea tree oil on your acne can actually help treat it. In fact, unlike most other natural remedies and products, tea tree oil will not leave your acne feeling red. Tea tree oil is very good anti-fungal oil. It actually kills bacteria that are responsible for the growth of acne. So the next time your acne bothers you, don't you know what to do with it? You can also make acne mask using tea tree oil.
Take 2-3 drops of tea tree oil and 1 tbsp each of honey and yogurt. Apply this on your acne using fingers tips. Do not apply a thick layer. Leave it for 15-20 minutes and rinse off your face. This mask can relieve you from acne in just few weeks time.
[ Read: Extra Virgin Coconut Oil ]
2. Tea Tree Oil for Cuts, Burns, Insect Bites, Skin Tags and Rashes:
Tea tree oil also has few medicinal uses. They help you deal with your cuts and burns better. It soothes the burns and heals cuts naturally. It also helps relieve you from the itchiness of rashes. You may also use it for removal of skin tags. Insect bites can also be soothed using tea tree oil. It works as an antiseptic when applied on cuts, burns and rashes etc. Add few drops of tea tree oil to the water you bath. This would help you get rid of all skin-related allergies by killing bacteria and fungus.
[ Read: Milk With Turmeric ]
3. Tea Tree Oil for Dry Skin:
Tea tree oil is a good cure for dry skin. Simply add 5 spoons of tea tree oil to one spoon of almond oil and massage it gently onto your skin. Leave it on for some time and bath normally. Regular use will help you keep your skin hydrated for longer time. It also leaves your skin feeling soft, supple and glowing.
[ Read: Uses of Tulsi Leaves ]
4. Tea Tree Oil for Corns, Warts, Wounds and Ringworm:
Tea tree oil can be a good cure for corns. It can help cure chapped lips. You can also apply undiluted tea tree oil onto warts. Apply it twice daily. But make sure you don't have a sensitive skin, else dilute it before using. Warts will disappear themselves. It can be also be used for healing wounds. Take special care in never using tea tree oil by itself. Always use a carrier oil to avoid any skin reactions. Tea tree oil benefits your skin in more ways than one. So look up to tea tree oil next time you face any skin problem.
Hope you liked this article and found it to be useful. Please leave us a comment below. Thank you!
If You Enjoyed This Post, Sign Up For Newsletter
(And get your daily dose of Beauty & Wellness tips straight to your inbox)
The following two tabs change content below.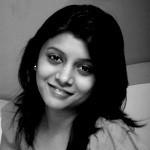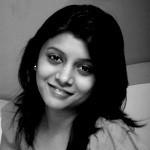 Hello, I am akruti, a free lancer who loves to write articles related to lifestyle and health. I believe a healthy outside begins from inside. I am a fun loving person who tries to see the brighter side of life Hope you all love my blogs and articles!!!