4 Simple Ways To Make Olive Oil Skin Moisturiser
Olive oil is known for its moisturizing, healing and anti-ageing properties. Since ancient times, the Greeks and Mediterranean civilizations have used olive oil, both for health and skin care. Olive oil is rich in vitamins, antioxidants and natural fatty acids. Olive oil is suitable for all skin types and seldom causes any allergic reactions. Due to these reasons, olive oil is widely used in skin care products, especially those which promote anti-ageing!
Ingredients For Olive Oil Moisturizer:
Do you find it difficult to make your own moisturizer at home? Of course, it is absolutely easy to make your own olive oil skin moisturizer using simple ingredients. It is advisable to use good quality extra virgin olive oil. The fragrant flower petals will provide a mesmerizing fragrance to your moisturizer. Also use Vitamin E capsules within their expiry date for better results. Here is provided the list of ingredients and their required quantity:
Extra Virgin Olive Oil – 2 Cups
Vitamin E Capsules – 6
Flower Petals – ½ Cup
Recipe For Olive Oil Moisturizer:
Extra virgin olive oil makes an amazing moisturizer for your skin during winters. Olive oil is completely safe and can be combined with other ingredients for additional benefits. Olive oil has the exceptional ability to penetrate the skin and lock in the natural moisture of the skin.
[ Read: How To Use Olive Oil To Combat Oily Skin ]
Here are few steps to make a simple homemade olive oil moisturizer:
Step 1:
Add the flower petals in a suitable glass jar. Pierce Vitamin E capsules and squeeze out the liquid over the petals in the jar.
Step 2:
Gently heat the olive oil and pour it over the petals and Vitamin E in the jar. Combine the ingredients together, stir and shake well until the ingredients begin to infuse.
Step 3:
Allow the olive oil mixture to rest in a warm place for about 2 to 3 weeks. Make sure that you shake the mixture daily so that the ingredients infuse properly.
Step 4:
After about 2 to 3 weeks, strain the olive oil mixture. Transfer the infused olive oil in another glass jar or any other suitable container.
[ Read: How To Use Olive Oil To Get Glowing Skin ]
Other Olive Oil Skin Moisturizer Formulas:
Apart from the above mentioned formulas, there are also few other methods to make olive oil as a skin moisturizer. Just have a look:
1. Direct Application:
Apply olive oil to your face and body straight from the bottle.
2. Olive Oil Emulsion:
Make an emulsion by combining equal parts of olive oil and water. This emulsion is a perfect balance of oil and water. Water keeps the skin hydrated and olive oil protects the skin from losing its natural moisture.
3. Herbal Olive Oil Emulsion:
Make an olive oil emulsion by combining equal parts of olive oil and water. Add Italian parsley to the oil emulsion. Parsley has antibiotic properties and offers extra protection to the skin.
4. Skin Moisturizer With Essential Oils And Emulsifying Wax:
The olive oil moisturizer can also be prepared at home using emulsifying wax, olive oil, water and essential oils. This has the same effects of other olive oil moisturizer formulas with additional benefits of essential oils.
Benefits Of Olive Oil:
Olive oil acts as a natural nourishing agent. It keeps the skin hydrated, soft and supple. The antioxidants and vitamins in olive oil help prevent wrinkles, fine lines and skin ageing. It also protects and rejuvenates the skin. Take a look at the many benefits of olive oil:
Rich in Vitamins A and E
Keeps the skin moisturized
Helps to reduce wrinkles
Rich in antioxidants
Prevents skin damage
Eliminates free radicals
Treats blackheads
Prevents and treats dandruff
Accelerates cell repair and rejuvenation
Aids healing of cuts, scars and burns
Can be used as an exfoliator
Eye makeup remover
Nail and cuticle care
Anti-inflammatory
[ Read: Homemade Moisturizers For Oily Skin ]
Olive oil is the beauty secret of many famous actresses. One can enhance her skin texture by extensively using olive oil-based beauty products. Olive oil baths, body lotions, makeup removers, eye creams and face masks are popular ways to use olive oil for the skin care. Give it a try and share your thoughts with us in the comments section.
Recommended Articles:

The following two tabs change content below.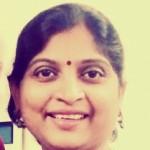 Latest posts by Rashmi Vilas (see all)