5 Simple Ways To Make Pomegranate Face Mask At Home
Have you ever thought about why you are eating those juicy beads of pomegranate? Yes, they are delicious. But did you know that besides the many health benefits this fruit has to offer, it can do wonders for your skin as well?
Yes, we are talking about pomegranate face mask here. Would you like to know more about it and how to prepare it at home? This post can help you. Go ahead and read!
Pomegranate – A Brief
Pomegranate provides amazing skin benefits in addition to the various health benefits associated with it. It is used as an effective exfoliant to get rid of dead skin cells. The antioxidants present in pomegranate not only destroy the free radicals, but they also have anti-aging properties. So say goodbye to unsightly wrinkles, age spots, and fine lines. The key vitamins, K, B, and C, along with various essential minerals, rejuvenate the skin cells and give you glowing and radiant skin. Thankfully, you too can enjoy the skin benefits of pomegranate by preparing your very own organic pomegranate mask at home.
Tips To Prepare Homemade Pomegranate Face Mask
Pomegranates work best on oily and combination skin. The anti-inflammatory properties facilitate quick healing of the skin and aid in effective skin repair. This excellent fruit also prevents acne and hyper-pigmentation while increasing the production of collagen for firmer and suppler skin.
[ Read: Apple Face Packs For All Skin Types ]
Here are a few pomegranate face mask recipes that can help you get flawless skin. Just remember that each recipe contains pomegranate paste, which you can make at home by putting the beads through a blender.
1. Face Mask With Pomegranate And Lemon
This face pack is loaded with Vitamin C, which is a potent antioxidant. To prepare the mask, add a few drops of freshly squeezed lemon juice to freshly prepared pomegranate paste. Mix well and apply it on your face and neck using a cotton ball. Allow it to sit for about 30 minutes and then rinse using cold water. It will refresh your skin and also help combat sunburn and tan.
2. Face Pack With Pomegranate And Green Tea
Green tea and pomegranate are known to be rich sources of antioxidants. This is the reason this face mask helps in skin rejuvenation. It also evens and brightens skin tone. Add a tablespoon of yogurt to freshly prepared pomegranate paste. Mix well and add 1 tablespoon of freshly prepared green tea. Then add a tablespoon of honey to enjoy its antibacterial and antifungal properties. Apply all over face and neck and let it stay for about 30 minutes. Rinse off after 30 minutes and get radiant skin. This is a great face mask to keep breakouts at bay as well.
3. Pomegranate And Honey Face Mask
Honey and pomegranate work together to give you flawless, healthy and radiant skin. To prepare this facemask, take pomegranate paste and add a tablespoon of honey to it. Mix well and apply on the face and neck. Allow to it to stay for 30 minutes followed by a cold rinse. Apply this face mask 2-3 times a week. You will notice your skin glowing radiantly.
[ Read: Face Masks For Glowing Skin ]
4. Face Mask With Pomegranate And Cocoa
When you use two ingredients that are rich in antioxidants, your skin will automatically get youthful and beautiful. This is one of the simplest face masks to prepare. Add some cocoa powder to the fresh pomegranate paste and mix well. Apply all over your face and neck. Relax for about 20-25 minutes and then use cold water to rinse off the mask.
[ Read: Ways To Prepare Chamomile Face Mask At Home ]
5. Pomegranate And Yogurt Face Mask
Use this face mask to get rid of tan and rejuvenate dull, tired skin. To make the mask, just add a tablespoon of yogurt to freshly prepared pomegranate paste. Mix well. Apply all over the face and neck. Allow it to stay for about 20-25 minutes followed by a cold rinse.
Gone are the days when pomegranate used to brighten only the plates during the winter season. The ruby red pomegranate arils are loaded with natural compounds to lighten and whiten the skin tone. They also help you get flawless and blemish-free skin. So, add this wonderful fruit to your daily skin care regimen.
Tell us how this post has helped you. Comment in the box given below.
Recommended Articles

The following two tabs change content below.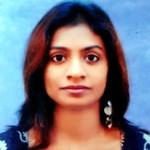 Latest posts by Maanasi Radhakrishnan (see all)