Dandruff is known to be a common problem that everyone has to deal with at some point in their lives. Don't you agree that dandruff is one of the most embarrassing problems that you could ever have? The dry flakes fall off in small pieces from your hair and sticking to your clothes around the shoulders and back. Can it get any worse?
Although many people do not take it seriously, it can be mortifying for many others, especially the younger generation. It can affect a person's self-esteem and confidence. In bad cases, the scalp can itch terribly and it takes every ounce of a person's self-control not to start scratching their head in public.
[ Read: Dandruff ]
How to Get Rid of Dandruff Permanently – 5 Tips to Rid Your Scalp of Dandruff:
The best way to deal with dandruff is to make sure that you treat it as soon as the condition rears its ugly head. Quick action can make all the difference in making sure that your scalp stays clean at all times. Here are a few tips on how to cure dandruff permanently i.e keep it away forever:
1. Use The Right Shampoo:
Having clean hair is important to make sure that dandruff does not set in. There are vast arrays of great anti-dandruff shampoos that work wonders. It is best to choose something mild unless your case is severe. Dead cells need to be prevented from accumulating and the best way to do this is to keep your hair and scalp immaculately clean.
2. Check Your Diet:
Did you know that your food intake affects the health of your hair and scalp? Foods that are rich in vitamin B, zinc and Omega-3 fatty acids are great if you want to make sure that your scalp is free from flaking. Essential nutrients and oils are provided to your hair. Fresh fruits and vegetables are also a must.
[ Read: Get rid of and prevent dandruff ]
3. Brush Your Hair:
To prevent dandruff, it is important to brush your tresses straight after you shower and shampoo your hair. This procedure will help to distribute oil that is naturally occurring in your scalp along the hair strands. Start brushing from your scalp and move outward to distribute the oil.
[ Read: Dandruff Shampoo ]
4. Apply Yogurt:
As you are already aware that yogurt is a great natural conditioner for hair. Well, this is not the only magic it performs for beautiful hair. It can be used to get rid of and prevent dandruff from unpleasantly showing up. After washing and rinsing your hair, apply yogurt to your scalp and leave it on for 10 to 15 minutes. Rinse and wash your hair again with a small amount of shampoo.
 [ Read :Dandruff With Salt ]
5. Use Baby Oil:
Who does not love gentle baby oil? Many women have been using it to keep their skin soft, supple and moisturized. Now you can enjoy baby oil in another way. Apply it on your scalp and gently massage. You should leave it overnight and wrap your hair in a towel. The next morning, wash your hair with an anti-dandruff shampoo from a good brand.
[ Read: Ayurvedic Treatment For Dandruff ]
It may seem like you are stuck with dandruff problem forever but a few simple tricks can help immensely in removing and preventing dandruff, thus being a permanent solution for dandruff. So go on and start taking care of your hair and scalp, and keep it looking smooth, clean and lustrous at all times.
If You Enjoyed This Post, Sign Up For Newsletter
(And get your daily dose of Beauty & Wellness tips straight to your inbox)
The following two tabs change content below.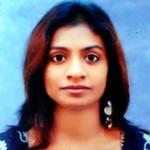 Latest posts by Maanasi Radhakrishnan (see all)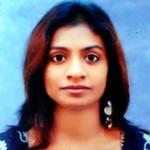 I have been an ardent book lover since childhood. I have always had a penchant to writing, and enjoy simplifying the most complex of ho-hum subjects and making them interesting reads! When not writing, I also enjoy travelling, and particularly wish to trot the globe someday!