Hair loss at temples area is a common issue that many men and even women are facing today. Owing to factors like stressful lifestyles and pollution, people are beginning to lose hair at their temples as early as in their mid-20s.
Here are some useful tips that can help in controlling temple hair loss:
1. Olive oil massage is not just relaxing but also helps those who have started experiencing thinning of hair at the temples. Use warm olive oil to massage your scalp, particularly the zones where hair is thinning. Do this in rigorous and circular motions. The motion stimulates hair follicles, which help in growth of new hair.
2. Aloe Vera gel also works wonders in treating temple hair loss. Try applying fresh aloe vera gel onto the scalp and rinse it off in an hour. Use regularly for a few days. Doing this will result in a visible change.
3. Onions are great when it comes to reducing hair fall. Use chopped onions to draw out the onion juice. Now apply this juice to the scalp, especially on the affected areas. Wash it off after fifteen minutes. This will help in re-growth of hair. You can lessen the pungent smell by using a mild shampoo.
4. Green Tea is another effective product that helps if you're suffering from temple hair loss. Warm two green tea bags in water and apply these on your scalp. Leave it on for a while and rinse.
5. Boil two medium sized potatoes and rosemary in water. Use this liquid as a daily hair rinse. This is an effective and simple cure.
6. Coconut can also be handy in treating temple hair loss. Massage lukewarm coconut oil onto the scalp and leave it overnight before shampooing. Alternatively, you can also use coconut milk. Grate coconut and extract fresh coconut milk. Apply this to your temples and other affected areas. Rinse off after an hour. Regular use of coconut oil will make your hair shiny, soft and strong.
7. Use a hair pack made of honey, cinnamon, and olive oil and apply on the scalp. While the olive oil provides strength to your hair, cinnamon induces hair growth. Honey is an added bonus and adds sheen and silkiness to the hair.
[Read:Hair Loss Symptoms]
8. Neem, like green tea, comes in handy in most health and beauty care regimens. Simply grind neem leaves and apply on your temples. You can also boil green neem leaves in a pot of water until the water reduces to half. Allow the concoction to cool and store in bottles. This concoction can be used as a rinse once a week to help reduce hair fall. Neem can also be consumed in capsules or consumed in the form of neem juice. These leaves that are loaded with medicinal properties and are an effective way to help you get rid of excessive hair fall.
Hair fall at the temples may occur due to stress, hectic lifestyle and inappropriate eating habits. So get enough sleep, eat a balanced diet with plenty of green vegetables and try eliminating stress.
Hope these temple hair loss treatments help. Happy inside, healthy outside!
The following two tabs change content below.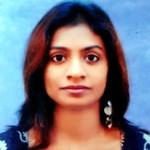 Latest posts by Maanasi Radhakrishnan (see all)