A major cause of embarrassment and almost a rite of passage to puberty, whiteheads are a common form of acne which is something we all have to experience. Fortunately for some, whitehead breakouts are mild episodes limited to adolescence. However, for others, whiteheads can be a long-term affliction.
Unlike blackheads, whiteheads are formed when dead skin cells, bacteria or grime gets trapped under the surface of a closed pore. According to research, whiteheads or acne in any form can cause severe psychological impact and deteriorate one's low self-esteem especially in teenagers and young women.
Are you looking for some simple and easy home remedies to put a stop to it? We are here to help you!
Home Remedies For Whiteheads
Let's have a look at the best home remedies for whiteheads.
1. Fresh Lemon Juice
Take a thick piece of lemon and rub it on your whiteheads gently. You can also squeeze out the juice of a fresh lemon and apply it on your face with a small cotton swab. Doing it for 10 minutes thrice a week will remove excess sebum and open up your pores, thereby clearing whiteheads.
2. Pure Raw Honey
Warm up some pure raw honey (organic preferred) and apply it directly on the affected areas of your face. Wait for 20 minutes and then wash off with plain water. The antibacterial properties of the liquid will ward off whiteheads effectively.
3. Potato
This extremely common kitchen ingredient is also known as a good remedy for whiteheads. All you need to do is take a small raw potato and grate it thoroughly after cleaning. Now, rub the grated potato onto your facial skin for a few minutes. Let it stay there for next 20 minutes. Then, rinse away.
4. Tomato
Peel and mash a ripe tomato nicely (deseeding is not mandatory). Apply the pulp all over your face and wait until it dries (you can also keep it overnight on your skin if you wish). Then, wash off with lukewarm water. Being a natural antiseptic, astringent and antioxidant, it helps a lot in keeping the skin clean. Moreover, it is a great source of lycopene, which drives whiteheads away with its acidic nature.
5. Egg White Mask
Egg white mask is one of the best home remedies for whiteheads. Crack the egg and separate its white portion from its yolk. Keep beating the egg white to come up with a frothy brew. Now, apply it all over your face and neck evenly. Let the mask dry completely so that it can be peeled off easily. Finally, wash off with lukewarm water.
[ Read: Home Remedies For Blackheads ]
6. Apple Cider Vinegar
Pour a few drops of apple cider vinegar onto a cotton ball and apply directly to your whiteheads. It will get soaked by the skin after some time. So, there is no need to rinse. The acidic properties of the ingredient will clear up the blemishes gradually.
7. Baking Soda
Baking soda is another useful home remedy for whiteheads. Take three to four teaspoons of baking soda and add sufficient amount of water to it so that you get a thick and smooth paste. Cover your entire face or only the whiteheads with this paste. It will dry up after 15 to 20 minutes. Then, wash with lukewarm water. If you wish, you can massage the affected areas with it in a circular motion for a few minutes.
8. Fenugreek Leaves
It has been found that fenugreek leaves can remove whiteheads effectively. So, you need to dry up some fenugreek leaves at first. Crush them to turn into fine powder. Pour a little water over it and make a smooth paste of medium consistency. Apply it to the troubled parts of your face. Leave overnight (for better results) or wash off after 15 minutes.
9. Lemon, Milk, And Salt
To add a twist to the lemon facial cleansing method, add some fresh milk and a dash of salt. Rub your skin with this mixture gently for the first few minutes and let it sit for next 20 minutes. After that, rinse with lukewarm water.
10. Honey And Egg
Both egg and honey are known to have a whitehead-clearing capacity. So, take equal amounts of these two simple ingredients and blend well. Apply the mask all over your face and rinse off with tepid water after half an hour. Your pores will tighten up, and whiteheads will go away.
11. White Sugar And Olive Oil
Make your own natural scrub by mixing one tablespoon of olive oil with two tablespoons of white or regular sugar (brown sugar will also do). Massage the whitehead-affected parts of your skin with it slowly. You can use a soft-bristled toothbrush for this purpose or simply use your fingertips to create circular motion.
12. Aloe Vera And Lemon Paste
Scoop out the gel from a fresh aloe vera leaf and mash it well. Add one teaspoon of lemon juice to it and blend thoroughly. Massage your skin with this mixture in a very gentle manner. The process should take at least 15 to 20 minutes. Then, wash with water. Aloe has excellent skin cleansing properties that help in eliminating whiteheads almost overnight.
[ Read: How To Remove Pimples Overnight ]
13. Lime And Cinnamon Powder
Among cooking spices, cinnamon is well-known for its amazing blemish-clearing properties. Make a fine powder of a couple of cinnamon sticks and add four to five drops of fresh lime juice to that. Apply the mixture onto your whiteheads and leave for the whole night. Next morning, rinse it away and see the difference.
14. Vinegar And Corn Starch
Take three teaspoons of cornstarch and one teaspoon of vinegar. Mix them well to form a thin paste. Apply it on the troubled areas of your skin and wait for at least 15 minutes. Dip a washcloth into tepid water and wipe the paste away from your face. Regular use of this will reduce whiteheads significantly.
15. Coriander Leaves And Turmeric
Herbs like coriander leaves are also quite useful in treating whiteheads. Just take a handful of fresh coriander leaves, one tablespoon of turmeric powder and a little water. Blend everything together to form a smooth paste. Use it as a facial mask twice a week to get rid of ugly whiteheads.
16. Almond/Oatmeal And Rose Water
This is another highly effective facial mask that can be used to fade whiteheads away. You can choose almond or oatmeal for preparing this. But whichever you pick, grind that thoroughly. Now, add some rose water to that powder and mix well to form a paste of medium consistency. Apply it on your whiteheads and wash off after 20 minutes.
17. Sandalwood Powder And Rose Water
We all know that sandalwood powder works wonders for blemishes and so does rose water. A mixture of these two will certainly give you good results in treating whiteheads. Make the paste by mixing both of them in equal quantities and apply on your face once every week. Wait for 20 minutes before washing with water.
18. Oatmeal/Rice And Milk Scrub
You can make a simple scrub by soaking up rice or oatmeals in raw milk overnight or at least for five to six hours and then turning the whole thing into a paste. It is an extremely helpful remedy for whiteheads, and you just need to massage your face gently with it by moving your fingertips in circles.
19. Lemon And Rose Water
Lemon juice has great skin cleansing properties, while rose water can also open up clogged pores. So, take these two ingredients each 1 tablespoon and mix properly. Dab it on the affected areas of your skin with a cotton ball and watch the whiteheads decrease considerably.
20. Yogurt, Lime, Oatmeal, And Olive Oil
Take three tablespoons of plain yogurt, two tablespoons of oatmeal powder, one teaspoon of pure olive oil, and one tablespoon of fresh lemon juice in a medium sized bowl. Combine them nicely to form a smooth paste. Now, coat your whiteheads with it and rinse away after five to 10 minutes. To remove maximum whiteheads, use this remedy thrice a week.
[ Read: Simple Remedies For Pimples On Forehead ]
21. Garlic, Lemon, And Orange Peel
Take some orange peels and grate them nicely. Add a couple of garlic cloves and three tablespoons of lemon juice to it. Now, blend them together to create a uniform paste. Cover your entire facial skin with it. Allow it to sit for 15 minutes and then, wash off gently. Do it twice daily up to 15 days to remove all your whiteheads successfully.
22. Fenugreek Seed, Lime, Almond Oil, And Rosemary Essential Oil
Here is another face pack that can help you reduce whiteheads efficiently. Take one tablespoon of fenugreek seeds, three tablespoons of almond oil, three tablespoons of fresh lime juice, and four to five drops of rosemary essential oil. Combine all the ingredients well and prepare a smooth paste. Cover your whiteheads with it and relax for next 15 to 20 minutes. Finally, wash off with cold water.
23. Used Tea Bag
Tea bags can tone the skin by opening up the pores. As a result, we get rid of whiteheads. Collect a few used tea bags and apply it onto your whiteheads. The result will be visible as fast as within one week.
24. Toothpaste
Application of toothpaste (excluding the gel ones) can dry up whiteheads within 24 hours. You just need to dab a little amount of it on the tip of your whitehead and leave for half an hour. After that, wash your face properly to eliminate all those unwanted build-ups.
25. Boric Powder
Prepare a boric powder solution by mixing one teaspoon of boric powder with three cups of hot water. Dip a soft, clean piece of cloth into it and pat it onto your facial skin for five to seven minutes. Then, remove it and rub the skin thoroughly with a small cotton ball. This process will ward off whiteheads successfully.
Some Factors Associated With Whiteheads
Fortunately, whiteheads can be prevented by incorporating simple changes into our lifestyle. Prevalent cases of whiteheads can also be treated by certain medication and medical procedures. Read on further for in-depth insight into whiteheads.
1. Dietary Suggestions For Treatment And Prevention Of Whiteheads
Fortunately simple changes to your diet could go a long way in treating and preventing whiteheads. The primary rule for good skin care is sufficient intake of water and for many of you who substitute packaged fruit drinks or aerated drinks for water, its compulsory to know that this won't help at all. Over consumption of aerated drinks or packaged fruit drinks with artificial flavors and preservatives are often a major factor behind constant outbreaks of whiteheads.
It is also important to abide by certain restrictions as far as the food we eat is concerned. Spicy, oily, junk food can often result in excess oil secretions from the pores of our skin resulting in whitehead outbreaks. Homemade fruit juices, salads, light soups have quite a positive effect in preventing and treating whiteheads. According to Ayurveda, consumption of too much meat can also heat up the system, resulting in whiteheads and other skin afflictions. So it's best to avoid consuming too much meat and eggs in our diets. This is the most important consideration to keep in mind about how to treat whiteheads naturally.
2. Bowel Movements
Long term constipation or poor bowel movements can also result in whiteheads or other skin ailments. It's best to resort to natural laxatives to prevent or treat constipation before it starts showing on our skin. As mentioned earlier, just simply drinking enough water could effectively prevent whiteheads and other forms of acne only because apart from flushing out the toxins in our systems, water also helps regulate bowel movements.
[Read : Blackheads and Whiteheads]
3. Cleansing And Exfoliation
Whiteheads are caused when oil, dust, and grime or bacteria gets trapped under closed pores. Hence, it is important to incorporate a daily face cleansing and exfoliation routine into our lives. It's important to thoroughly cleanse your face after spending long hours outdoors as our skin is always exposed to dust and grime out in the open. Exfoliation is the process of coercing impurities from under your skin pores out via means of facial packs or scrubs.
There is no dearth of good products in the market that you can use for daily skin cleansing and exfoliation. Oily skin has its advantages, however, people with oily skin are more prone to whiteheads and acne, so it's best to invest in a great sebum control cleanser, if you are prone to whiteheads because of oily skin.
4. Medications And Medical Procedures For Treating Whiteheads
In some cases, whitehead outbreaks can take on extreme proportions and in such scenarios, it is only wise to consult a certified dermatologist who can prescribe effective topical ointments or even oral medications to help you deal with whiteheads. A few unfortunate people who have tried all preventive methods for whiteheads have to resort to dermabrasion as the ultimate final option.
Dermabrasion is a surgical, non-invasive procedure to resurface the skin. This procedure is mainly used to remove stretch marks, wrinkles, scars, pigmentation, and age spots to make way for new smoother skin to replace the damaged skin.
[Read : Adult Acne]
Whiteheads look ugly, and that's putting it mildly. But, now you know how to get rid of these ugly blemishes from your face without breaking out into a sweat. Hope the above-mentioned treatments for whiteheads will be helpful. If the problem of acne persists, consider visiting a good dermatologist who will assess your acne conditions and also a general physician to detect if severe if any hormonal problems are causing it.
Do you want to add any other remedy to this list? Let us know by commenting below.
The following two tabs change content below.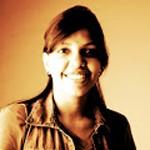 Latest posts by Shruti Goenka (see all)