Skin Whitening Tips at Home
Women love white skin, atleast we Asians are obsessed with it! In India itself, we have so many professions that demand good looks as a qualification! Leaving as Modeling and acting, even the posts of air hostess, secretary etc demand for good looks which is equated to fair skin in direct proportion! So the color of skin brings about a little discrimination for sure. This is the hard truth of life. So girls run to whitening lotions to skin peels to what not.
In fact people who have fair complexions face problems of skin discoloration with aging. This when different skin tightening and age-spot removing creams make an entrance.
But if you are looking for short simple skin whitening tips at home, then try these out! But remember they can give you the glow, not overnight or in one application though. Regular use and patience is the key here!
Skin Whitening Tips at Home:
Facial masks for skin whitening 1: Potato
Ingredients:
Potato slice, pulp or juice
Method:
Use potato slices or paste as a mask or even the juice on the tanned areas of skin  of potato can be applied atleast twice on to skin.
After 15-20 minutes, wash off with plain water.

 
Facial masks for skin whitening 2: Lemon juice
Ingredients:
Method:
Use freshly squeezed lemon juice on the affected spot areas or whole skin, and hands also.
Leave it on for 15 -20 mins
Do not forget to wash them off with cold water preferably or running cold tap water (chilled not required).
Tip:
But remember lemon makes your skin more photosensitive , i.e sensitive to sun rays, since it's a natural bleach. So do not go out into sun immediately after using it.Do wait for atleast 5-8 hours before stepping out. And when you do step out make sure you use an umbrella and a good quality sunscreen atleast 20 mins before to ensure effective protection against UVA and UVB rays.
Facial masks for skin whitening 3: Lemon or orange rind
Lemon and orange are citrus fruits which are well known for their acidic properties which works well when our aim is to lightening our skin.
Ingredients:
Lemon or orange rind
Raw milk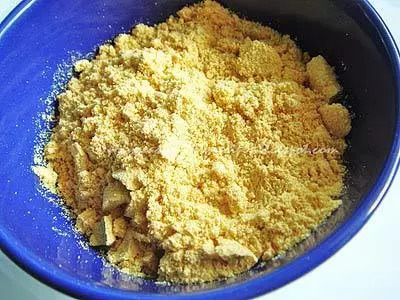 Method:
Take lemon zest or lemon rind ( the outer skin grated), or orange zest, dry them out in the sun (do not microwave) and then grind them to a powdered form.
Keep in dry air tight container
Use it mixed with raw milk and use as pack on affected areas.
Wash off with warm water .
Immediately use a cool toner.

 
Facial masks for skin whitening 4: Tomato juice
Ingredients:
And if your one of those people who ust can't deal with tomatoes, then this can be followed even with cucumber, potatoes and lemon!
Method:
Apply tomato juice on to skin with a cotton ball
Leave on till it dries
Wash off
Facial masks for skin whitening 5: Turmeric
This is one of the oldest and most trusted tips for skin whitening. So much so that it is also a part of our wedding ceremonies!
Ingredients:
Turmeric
Besan
Sandalwood
Raw milk
FYI all the ingredients are well known for their skin brightening properties! After all Queen Cleopatra did bathe raw milk and rose petals and no one can ever say she isn't one of the most beautiful to ever walk earth!
[ Read: Top Skin Lightening Creams ]
Method:
Make a pack of turmeric powder with about 1 teaspoon, besan or gram four,
Use a little raw milk to make paste
Add chandan or sandal wood powder about 2 tbsp to this mixture.
Use on face moistened i.e. do not let it dry out completely, whenever u feel it stretching, use a little milk or water and massage again and leave on.
Total time should not exceed like 20 minutes or so.
Wash off with plain water.

 
Facial masks for skin whitening 6: Raw Papaya
Ingredients:
Raw Papaya paste or fresh juice
Method:
As paste:
Papaya paste can be applied on to the face
Leave on for about 15 minutes or so
And wash off
As juice:
Grate the papaya and squeeze the juice from it
Apply with cotton ball.
Keep for about 20 minutes
Then wash off
Whiter skin is now a definite possibility!
If You Enjoyed This Post, Sign Up For Newsletter
(And get your daily dose of Beauty & Wellness tips straight to your inbox)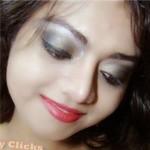 I love makeup,dance,dressing up,singing,writing ,acting (stage drama),eating and nail arts. I live life to the fullest and enjoy every moment as it comes.