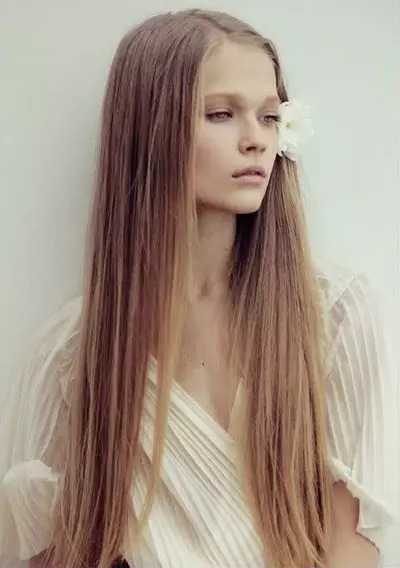 Admit it, when it comes to styling your hair in the morning each day, there's not much variation you can do, right? With crazy hours, deadlines to meet and a mad dash out of the house each morning, we think it's more than enough to manage a decent comb. If this is your daily routine, this post is intended just for you.
Here are 3 quick and easy hairstyles for long hair that you can try out, even with long hair, and turn that plain everyday look into something more fun. Enjoy girls!
Quick hairstyles for long hair:
1. Low Loose Bun: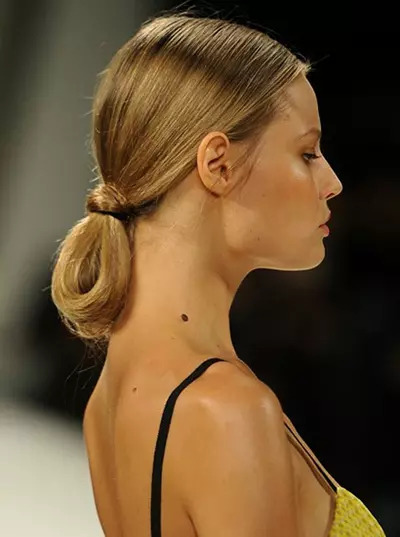 This is a great look, both for the office and a night-out. And perfect to create in the early morning rush as it hardly takes any time.
• Start by combing out hair nicely to remove all tangles and knots
• As this look will go best with straight hair, you can use a styling iron
• Now part hair in the middle and bring all your hair back into a low pony at the nape of your neck
• Secure it with a hair elastic
• Now take the loose hair of the pony and roll it up till the place where it's tied
• Taking the tips of the hair, roll it around the tied section
• Secure tightly at the bottom with a hair pin
• You can also use another hair elastic to secure it tightly
[ Read: Daily Hairstyles for Long Hair ]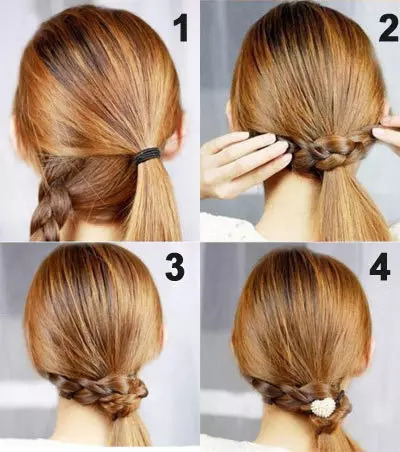 This is a really interesting and different hairstyle that looks quite difficult but is actually quite simple to achieve and takes no time at all! For this look, you may or may not choose to straighten out your hair, as this will also work on hair that's slightly wavy. But if you have very wavy hair or hair that's curly, you may want to smoothen or straighten it out a bit.
• Comb out hair nicely to remove all knots and tangles
• Comb back hair in two cross sections
• Part hair in two sections so that's there's an upper part that consists of the top and medium layers of hair and a lower part that has only the bottom parts of hair
• Bring the top part to one side of the head and tie with a hair elastic a little above the nape
• Now take the lower part and braid this, not very tight, yet not very loose
• Secure with a hair elastic
• Once done, bring it over the ponytail and roll over it
• You can secure this with an accessorized hair tie
[ Read: Formal Hairstyles for Long Hair ]
This is another really easy hairstyle for long hair that looks extremely difficult and complicated but in reality, can be styled in just a few minutes. This look will go great for office, for formal events as well as for a glamorous do.
• Begin by combing out hair and removing all tangles and knots
• Taking hair from one side of your hair, braid tight
• Bring this to the other side of the head
• Secure both sides with a bobby pin so that it stays in place
• Take all the loose hair and pull it up, twisting it from the base as you go up
• Tie it into a messy bun at the top of your head
If You Enjoyed This Post, Sign Up For Newsletter
(And get your daily dose of Beauty & Wellness tips straight to your inbox)
The following two tabs change content below.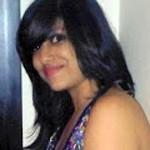 Latest posts by Debolina Raja Gupta (see all)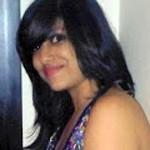 Hey I am Debolina. A complete nut-case and a wild-child if you may, I love keeping the child in me alive, and my daughter helps me do that all the time! A crazy working mom and also trying my hand at everything while I can, content-writing,designing, avid reader,book reviewer, fashionista, makeup blogger, avid blogger, photographer, wannabe guitarist, traveler.