What is more irritating than getting a pimple somewhere on your face? It is getting a pimple exactly around your mouth.
You have to eat cautiously, you can't keep talking as the movement of your mouth hurts, and the worst part – you have to keep a watch on your pimple so that it doesn't hurt, else you would have to walk through a tunnel of shooting pain.
But then, there is good news. We have come up with certain great ways to take care of those pimples around your mouth. Read on.
The 9 Ways
Quick Remedies
1. Use Benzoyl Peroxide
Ask any medical practitioner what the ideal treatment for acne is, and they would say benzoyl peroxide. This is because it is considered highly effective in treating acne.
What You Need
A tube of benzoyl peroxide gel bought from your nearest pharmacy.
What You Need To Do
Before applying the gel, wash the affected areas with a non-medicated soap. Even a mild cleanser would do. Gently pat dry with a clean towel.
Take a little amount of the gel and rub it gently on the affected areas. Read the instructions on the pack for further clarity.
When You Need To Do This
Use the gel once or twice a day, or as suggested by your doctor. For children below the age of 12, it is always better to go by what the doctor says.
Why This Works
Benzoyl peroxide treats acne by primarily unclogging the skin pores. It also kills the bacteria responsible for acne and other cystic skin lesions (1).
Precautions
During the first three weeks of benzoyl peroxide usage, you might experience skin irritation. You might also see your acne getting worse before getting better. All these changes are normal. But if your skin hasn't improved even after four weeks, ensure you speak to your doctor.
A few OTC medications can cause severe allergic reactions. In case you experience swelling of the eyes, lips, or tongue, tightening of your throat, or trouble with breathing, contact your doctor immediately.
Ensure you don't use any other topical medicine on the area within an hour of using benzoyl peroxide. Doing so might reduce its healing effects.
Exercise caution while using benzoyl peroxide around your mouth. If you have acne right on your lips, it's better you forgo this treatment and consult your doctor.
2. Place Ice On Your Acne
Many a time, the solution to some of our commonest problems rests right within our homes. Similar is the case with ice.
What You Need
An ice cube
A clean towel or napkin
What You Need To Do
Wrap the napkin around the ice cube and gently place it on your acne.
Let it rest for a few seconds, after which you can take it off.
Repeat this a number of times.
When You Need To Do This
Follow the remedy several times daily.
Why This Works
Ice reduces swelling and constricts the oil glands in your skin. As a result, the excess oil and bacteria are flushed out from the inflamed glands.
Precautions
Never apply ice directly onto your skin. Always remember to keep a cloth between the ice cube and your skin (2).
Also, don't use an ice pack for more than 15 to 20 minutes. Doing so can cause localized tissue damage on your skin and result in frostbite.
3. Steam Treatment
This could be one of the oldest remedies out there – and a remedy that still works wonders.
What You Need
A bowl of hot water
A big towel
What You Need To Do
Carefully place the bowl of hot water on the floor.
Sit down facing the bowl.
Spread the towel and hold it over your back.
Bend forward, such that your face is close to the bowl of water. Cover yourself and the bowl with the towel, such that the steam from the water doesn't escape.
Expose your face to the steam for about 20-30 minutes.
When You Need To Do This
Repeat this twice or thrice a week, preferably in the morning before taking a bath.
Why This Works
Steam can open up the skin pores and makes the dirt and bacteria to flow out. When you take the steam treatment, you sweat a lot, which means all the impurities get flushed out.
Precautions
Handle the hot water with care. Also, maintain a little distance from the bowl as you expose your face to the steam. This is just to prevent any possible skin injury or scalding due to the hot water.
4. Apply Lemon Juice
This is one of the most common methods of treating acne. And obviously, one of the most effective ones.
What You Need
Juice of half a lemon
A clean cotton swab
What You Need To Do
Firstly, wash your face thoroughly to remove excess oil or dirt.
Dip the cotton swab into the lemon juice and gently apply it to the affected areas on your face. In case you have sensitive skin, dilute the lemon juice before using it.
When You Need To Do This
Apply the juice regularly before going to bed.
Why This Works
Lemon juice contains citric acid, which renders the juice its antibacterial properties (3). These help in eliminating the bacteria that cause acne. Lemon juice also possesses astringent properties (4) that constrict the body tissues and expel the excess oil from the skin.
As a matter of fact, lemon juice offers many other benefits.
Precautions
Don't use lemon juice around your eyes or on open wounds or pimples.
It is imperative to only use freshly squeezed lemon juice. Bottled lemon juice might contain preservatives, and using it might do more harm than good.
Preventive Measures
5. Avoid Using Lip Balm (Or Lip Gloss)
Yes, we understand your need to look beautiful and attractive most of the time. We also understand the role one's lips play in making one look presentable.
But, you need to understand that the lip balm you use might only act as a deterrent when you have acne around your mouth.
The wax in the lip balm can clog your skin pores, thereby trapping dirt and bacteria every time you use it. This eventually causes acne.
Using lip balm may also spread the acne-causing bacteria. This means you would only be reinfecting yourself each time you use lip balm.
6. Wash And Wipe Your Mouth After Eating Or Drinking
We probably were taught this at preschool, and yet most of us don't follow it.
After you're done with your meal or evening snack, make it a point to wash your mouth thoroughly. Swish water in your mouth. This is because the crumbs of food residue around your mouth might turn into a breeding ground for bacteria and cause acne breakouts. Also, do wipe your mouth after washing. Otherwise, the droplets of water left exposed to the air would attract dust and cause acne.
7. Use A Fragrance-Free Toothpaste
Using toothpaste is a must, but using one that contains fragrance is a strict no-no. Never forget this – toothpaste that has fragrance also has chemicals.
And chemicals aren't good. They can irritate your skin and cause excess sebum production.
These are some of the fragrance-free toothpastes you can check out – Burt's Bees, Sensodyne, Biotene.
8. Brush Your Lips
We all brush our teeth, but how many of us brush our lips? As strange as it might sound, brushing your lips can have a positive impact on your acne. The practice can also prevent acne breakouts in the future. It will remove the mild gunks sticking to your lips and help eliminate bacteria.
Make sure you rinse your brush thoroughly before using it on your lips. This is to prevent bacteria from spreading on your lips.
9. Drink Plenty Of Water
One of the simplest things anyone can do. Drinking a lot of water, apart from benefiting you in many other ways, flushes toxins out of the body and cleanses your skin from the inside. Drinking water can also flush out the bacteria present in your mouth.
Acne isn't something that can't be cured or prevented. And, talking about acne around your mouth, it can be treated in ways as simple as explained above.
We hope this post has helped you. Do give us your feedback by commenting in the box below.
Recommended Articles:

The following two tabs change content below.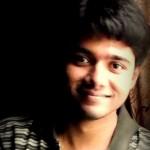 Latest posts by Ravi Teja Tadimalla (see all)