Tattoo piercing is a new age method of using strategically placed piercing to highlight or contrast with a tattoo. Using the piercing method to inscribe tattoo art is also known as tattoo piercing. This is a trend that has taken the tattoo world by storm, and judging by the positive responses it has received, it is only natural that tattoo piercing is here to stay. These top ten depictions of tattoo and piercing art could be of much help to those contemplating experimenting with this form of tattooing.
Top Ten Tattoo Piercing Depictions:
1. Upper Body Tattoo and Facial Piercing:
This piece of art effectively covers most of the upper body in continuity, without seeming at random. The motifs, colors and concept are strictly feminine in tandem with her outfit. However, the strategically placed facial piercing on the cartilage of the nose and under the lower lip, gives a Gothic edge to the whole look. This is a perfect example of the shock and awe look.
2. Edgy Tattoo with Feminine Facial Piercing:
The edgy tattoo & piercing here perfectly contrasts with the feminine piercings on the nose and above the upper lip. Take a closer look at the abstract tattoo art on the upper arm that depicts perfect confusion in terms of design. Barely noticeable from far, the tattoo looks more like a collage of random colors.
3. Example of Piercing Technique:
This work of art is a perfect example of using the piercing method to accentuate a tattoo. This precise depiction of a Native American woman stands out for its bold use of the color black and the intricate piercing effects that perfectly highlight this masterpiece.
4. Skull and Strategically Placed Piercing:
A skull is a standard motif in tattoo art. However, this tattoo stands out for its brilliant use of shading and the bunny ears on the skull that give an impression contrasting between cute and terrifying. The strategically placed piercing serves to highlight the tattoo on the whole.
[ Read: Tattoo ]
5. Belly Tattoo with Belly Button Piercing:
This tattoo artist uses feminine motifs such as flowers to tattoo the belly and then proceeds a step further to add sex appeal to the whole look by strategically placing a pendant at the belly button. Feminine charm and sex appeal merge together perfectly with this tattoo and piercing.
6. Gothic Rock Tattoo and Piercing:
This extreme tattoo and piercing reflects an acquired taste. Unlike the other examples listed above, in this case the tattoos and piercings completely complement each other. Have a close look and you will observe that the dark upper body tattoo perfectly matches with the oversized facial piercings on the nose and under the lower lips. This look would be best for those who are extremely daring and have a deep passion for Gothic or punk rock.
[ Read: 20 Amazing Tattoo Designs ]
7. Ultra Feminine Tattoo Motifs and Piercing:
This is the look for a girl who loves her tattoos and piercing. The tattoo motifs are true to the feminine gender, being primarily roses and leaves. The piercing is just a subtle ring on the cartilage of the nose. Note how the tattoo stands out for its black shading effects and how the small silver piercing completely complements it.
8. Corset Piercing Tattoo:
Yet another example of a tattoo that have been done using the piercing method to authentically depict a corset. Look closely to see the intricate shade that only serves to accentuate this work of art. The perfect bow at the bottom really stands out. This is a great option if you are looking for a simple design or concept.
[ Read: Ankle Tattoo Designs ]
9. Oyster Tattoo with Pearl Piercing:
Perhaps the perfect example of strategically placed piercings that serve to highlight a tattoo, this oyster tattoo with a pearl piercing is nothing short of a brilliant piece of art. Take a second look at how the pearl stands out from the oyster tattoo; it's worth your time.
10. Ear Piercing and Tattoo:
This one borders a bit on the extreme and is definitely not for everyone. However, this is a perfect example of tattoo piercing.
[ Read : How To Remove A Tattoo ]
Hope you enjoyed reading this article. Do leave us a comment below.
Image source: 1 , 2 , 3 , 4 , 5 , 6 , 7 , 8 , 9 , 10

The following two tabs change content below.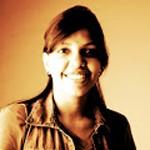 Latest posts by Shruti Goenka (see all)