The Insider – Aditi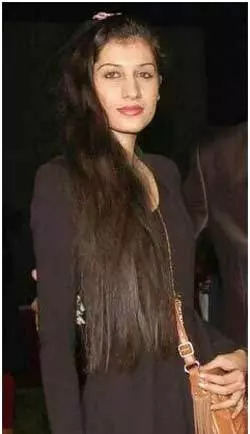 The insider has but one aim. To bring to the forefront what it is about makeup that makes your favorite Bloggers fall head over heels in love with it! This week we feature Aditi from http://makeupforeverrrr.blogspot.in.
Let's see what see had to say to us…
What was it that prompted you to begin writing about beauty and make up?
After being in the fashion industry for 8 years make up became a part of my daily life. You have to understand what kind of makeup suits you, what make up techniques make you look good in front of the camera and what enhances your best features. After mastering all these techniques i thought of sharing them with everyone.
For how long has your blog been up and running?
I started blogging in November 2011, but I have been very irregular because of odd working hours. But whenever i feel i should share a particular look or if there is a request for a makeup look from anyone I blog.
From where did your love for makeup and beauty care stem? (first exposure)
Like every girl, it all started when i was a kid, ogling over the very little makeup that my mother had. To me they were tiny magical things, which made my world beautiful. But in my case my mother's make up was not something that made me fall in love with makeup. She never had a lot of makeup and still is not very fond of it. My introduction to the world of makeup was my first modeling assignment in first year of college. And now after being in the fashion industry for more than 8 years i can proudly say i know the best of makeup, as i have had the privilege to work with some of the finest makeup artists of the fashion fraternity.
What was the first beauty product you ever used?
A lip Balm from The Body Shop which my cousin got for me from U.S while I was in school. And those pan cake style kajol which a friend taught me how to use.
Your most loved product that you just can't do without? And why?
I love my Mascara's, I have plenty of them and I think it's one of the most essential make up product. Because to me accentuating the beauty of eyes is the most important make up technique. If the eyes look beautiful, I don't care about the rest.
How is it that you believe you are able to help your readers?
I have been researching about everything related to the world of beauty for a very long time now. And after careful analysis of everything i put forth my view. It gives me immense pleasure when readers like my post and ask me questions and tips.
What does it feel like knowing that your words influence decisions that matter so much to those that come to you with questions?
I feel like a super woman. What is better sharing happiness and beauty?
Have you ever met one of your subscribers face to face? How does it feel?
No. But would love to
How has caring about yourself influenced your life? Personally and professionally?
I am very strict when it comes to taking care of my skin, after long tiring days of shoots or shows when I come back home late. I make sure that I remove my make up and do my daily skin care routine. Never sleep with make up on, there isn't anything more harmful for the skin.
What is the one thing that you would advise people to follow as a beauty care routine on a daily basis?
I think exfoliating the skin to remove dead cells and flaky skin is very important.  As I have dry skin, so for me especially exfoliation during winters is essential.
Like this post, then :