Girls with long hair get tons of advices. Probably they are the only ones on this planet who get as many advices as no one else does.
Brother asks to cut your hair. Mom asks to have it oiled. Friends ask to tie your hair into a bun. And you are like: If I do all that, what's the fun?!
Okay. Before you end up under a banyan tree indulging in introspection as to why the world doesn't understand you, hold on lady.
*Smiles*
There is someone who understands you, finally.
'We'
Because we understand what you, the girl with long hair, understands!
1. The Frustrating Questionnaire:
How long did your hair take to grow this long? Why long hair?
What..whom..who..how..
This is something irritating for any woman with considerably long hair. Let the sky fall down or the world crackle under the power of an apocalypse, but no, the people around are not going to care about any of that.
All they care is about your hair. And how it is so long.
2. The Prized Possession:
You lost your I-Phone.
Bah
Your brother steals your box of chocolates.
Bah
Someone says your hair doesn't look good.
Aaaaahhhhh!!!
3. One Shampoo A Week Is Never Enough For You:
And that's just the shampoo I am talking about. I don't know about conditioners and detanglers.
You shampoo your hair so much that the amount of water other girls spend for 10 baths, you finish off in one bath alone (and that too, to merely shampoo your hair).
4. Yes! Yes! Yes!
*I have this product that actually lengthens hair*
Yes!
*Want to try this new hair oil?*
Yes!
Whatever product or remedy it is that seems to be good for your hair, you always are like 'YES!' to it.
5. Wind Is Your Worst Enemy:
Finally you have managed to comb your hair and tie it into a bun. And then you step out of your house to have a glimpse of the outside world.
Whooosh!!
That's it. What was a neatly tied hair just a few minutes ago is now a ruffled mane swaying in various directions.
And you hate that.
6. You Clean Your Brush. And You Clean It Again. And Again.
You probably had consumed half of your family's water requirement by washing your hair brush. But that's okay.
When you have long hair, everything is okay.
7. Drying Your Hair Takes A Loooooooooooooong Time:
In order to go to college/work at ten in the morning, you usually have to wake up at dawn. Because that is when you take bath and subject your hair to a hair dryer, and it goes on and on…
and on..till ten minutes to ten in the morning. And shockingly, your hair is still wet.
8. Just A LITTLE Longer:
Already your hair is so long that it takes gallons of water to wash it.
*Just Kidding*
The thing is, no matter how long your hair is, you always want it to be a little longer.
9. Are You Wearing Extensions?
This, again, is one of the most irksome questions people ask you (in case you have long hair).
Extensions? Oh Please!
Yeah. I get it. You are so proud of your lengthy tresses, and have especially worked day in and day out in preserving them, and then someone says this …
I know.
10. You Have Forgotten Your Hair Bands:
Hair bands are life saviours; not to you, but for those around you who otherwise might end up getting whipped and whacked by your long tresses. And it so happens that you are too much into hair care that you tend to forget putting them on.
Long hair is beautiful. Trust me. And so are you, with those stunningly silky tresses.
You are smiling now, aren't you?!

The following two tabs change content below.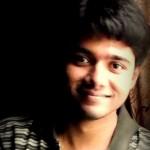 Latest posts by Ravi Teja Tadimalla (see all)