Cayenne pepper is known as the prince of spices. It is also known for adding a touch of zest and spice to many dishes. The spiciness comes from a substance called capsaicin, which is also popularly known as chilli pepper.
Cayenne pepper has anti- inflammatory, anti- allergen, anti-fungal and anti-irritant properties. Many of the seasonings also have various health benefits. Cayenne pepper contains vitamins like vitamin A, vitamin B6 and vitamin C, and also beta-carotene, manganese and potassium, which are good for health.  But surprisingly these healthy benefits are unknown to a majority of people. So read below to know more on the top Cayenne pepper benefits:
Health Benefits of Cayenne Pepper
1. Speed Up Metabolism:
Cayenne pepper can speed up your metabolism. Therefore you can include cayenne pepper in your meals as it also helps to lose weight.
2. Helps Your Heart:
Cayenne pepper works wonders for your heart too and stops heart attacks within seconds. This characteristic of cayenne pepper is possible as the cayenne pepper opens the arteries in heart.
3. Helps In Hair Growth:
Cayenne pepper helps in hair growth. One of the main reasons for baldness is due to reduction in the circulation of blood. Cayenne pepper when applied on the scalp increases the circulation of blood by causing irritation in the scalp (hence this irritation is for a good cause)
[ Read: Health Benefits Of Broccoli ]
4. Helps Relieve Pain:
Cayenne pepper helps in pain relief. Many people who suffer from migraine benefit by reduction in headaches by consuming cayenne pepper via a solution. It also helps people suffering from sinus. Cayenne pepper also helps to reduce tooth ache and gum diseases.
5. Helps In Weight Loss:
Cayenne pepper benefits includes its capability in helping loose weight. It burns the fat and thereby eliminates the excess waste. As it helps in increasing the metabolism, one can lose more weight. Intake of cayenne pepper also decreases your appetite.
[ Read: Hair growth ]
6. Helps Sore Throats:
Cayenne pepper also helps clear sore throats. Mix cayenne pepper while gargling with water. This procedure helps in quick recovery from the sore throat.
[ Read: Medicinal And Health Benefits Of Chamomile ]
7. Prevent Blood Pressure:
Cayenne pepper helps in the smooth flow of blood by reducing the palettes from forming and clumping together. Hence cayenne pepper is a natural cure that helps in reducing and preventing blood pressure.
8. Helps Cure Infections:
Cayenne pepper also helps in curing various infections as it has antifungal properties.
9. Helps Cure Ulcers:
Cayenne pepper also helps in curing ulcers by peristaltic movement of intestine. Cayenne pepper thus has digestive benefits and helps in curing various gastric problems and cramps
[ Read: Healthy Benefits Of Bergamot ]
10. Prevents Cancer:
The most important benefit of cayenne pepper is that it helps in preventing cancer as it kills the cancer cells in our body in lungs and pancreas. This property of cayenne pepper comes from capsaicin. The process is known as apoptosis.
So start including Cayenne pepper in your daily diet in adequate quantities.
I hope this article on health benefits of cayenne pepper helps you achieve good health.
Cayenne Pepper Benefits for Hair
While Cayenne Pepper works wonderfully inside the body, its benefits show on the outside too. The hair benefits provided by Cayenne Pepper have always been a matter of cheerful discussion.
11. Cayenne Pepper is known to promote hair growth and render the desired shine to dull and lifeless hair. It does so by improving blood circulation in the hair scalp. So, all those people out there who believe that they are going bald or want more glossiness in their hair, Cayenne Pepper could be what you were always looking for.
[ Read: Cayenne pepper helps in hair growth ]
12. To get maximum hair benefits out of this magical spice, simply mix 25 grams of ground Cayenne Pepper in half a litre of olive oil. Keep this mixture in a dark bottle away from sunlight. Once you have stored this mixture for 12-15 days, it is now ready to use. Oil your scalp and hair with this mixture, wrap a hot towel over your hair for an hour, then shampoo and condition your hair. Make sure you shampoo all the applied mixture away. Doing so on a regular basis will bring more volume and shine to your hair over time!
Cayenne Pepper Benefits for Skin
13. Apart from voluminous and shiny hair, Cayenne Pepper can also help you achieve flawless skin.
14. For those who often complain of acne, Cayenne can be the ideal solution. It prevents and treats acne by increasing blood flow to the skin. Cayenne Pepper is rich in Vitamin C, Vitamin E and several anti-oxidants which increase the health of the epidermis and the skin. Intake of Cayenne Pepper in food twice a day has shown to result in a considerable decrease in acne on the skin. Cayenne Pepper has often been referred to as the master herb for skin benefits.
[ Read: Vitamin C ]
Cayenne Pepper- How to Select and Store
While supermarkets and grocery stores have shelves full of spices, it is recommended that one visits special regional spice stores in order to get hold of good quality Cayenne Pepper, grown organically without the use of pesticides and insecticides. Dried Cayenne Pepper powder is ideal for use at home. One should store this magical spice in a nice air-tight glass jar and keep it away from direct sunlight.
The following two tabs change content below.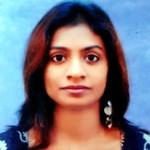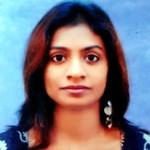 Latest posts by Maanasi Radhakrishnan (see all)