Shoulder Length Layered Hairstyles are common and easy to sport. Some of us may like the idea of straight and sleek shoulder length hairstyles while others may prefer a choppy or layered shoulder length one. A layered shoulder length hairstyle adds a different touch of glamour to your style quotient.
I have selected 10 hairstyles that you can try out. Based on your sense of style and the shape of your face, you can decide which one to choose and sport.
1. Classy Feathered Bangs on Layered Shoulder Length Hairstyle:
This is a simple yet classy look. With a little touch of blonde colour, this can be a hot look for you too. Give the bangs some feathers with the heat of your blow dry and a paddle brush.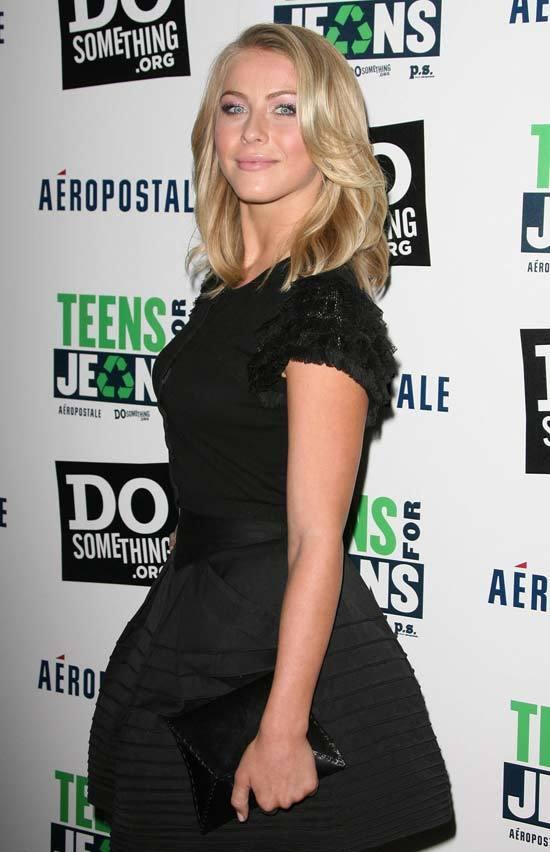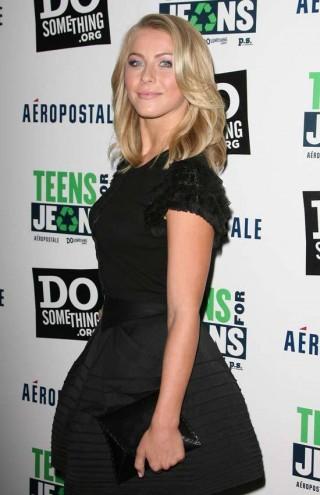 Via pinterest
2. Middle Parted Fringe Messy Layers:
This is also an easy to do hairstyle. Use your big Barrel curler to get loose curls followed by repeated brushing to let curls fall into waves. This haircut for medium hair is not just simple but it also adds a glamour quotient to your look!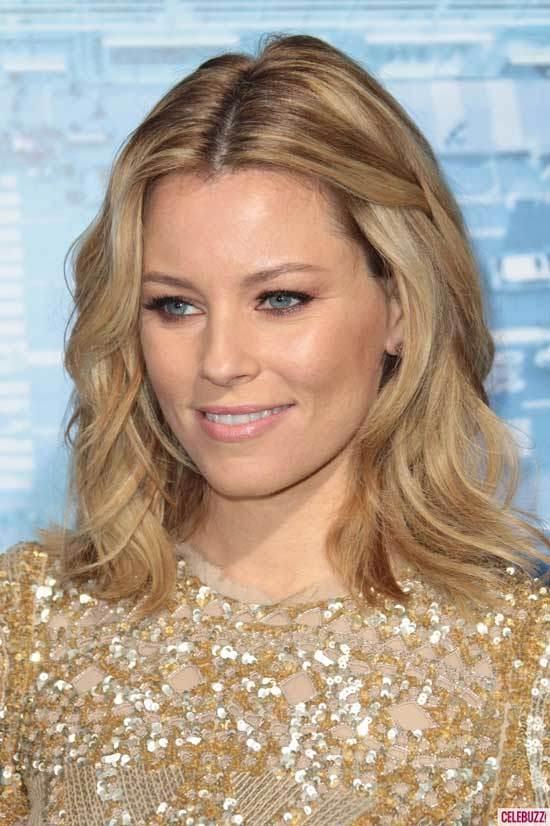 Via pinterest
3. Choppy Graduated Layers With Choppy Front Fringes:
This is a very nice hairstyle and you don't need to do anything with it once you get the cut. A parlour visit is advised to get this cut.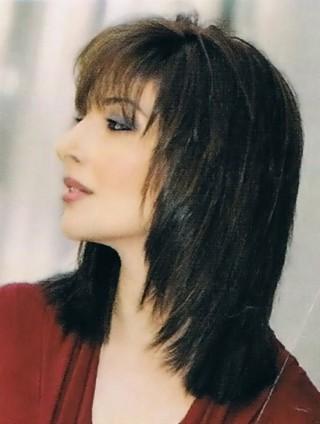 Via pinterest
4. Messy Layers:
This is a total messy look which you can achieve with some wet hair gel. But before application of gel, give you hair some big curls and brush it out to get waves.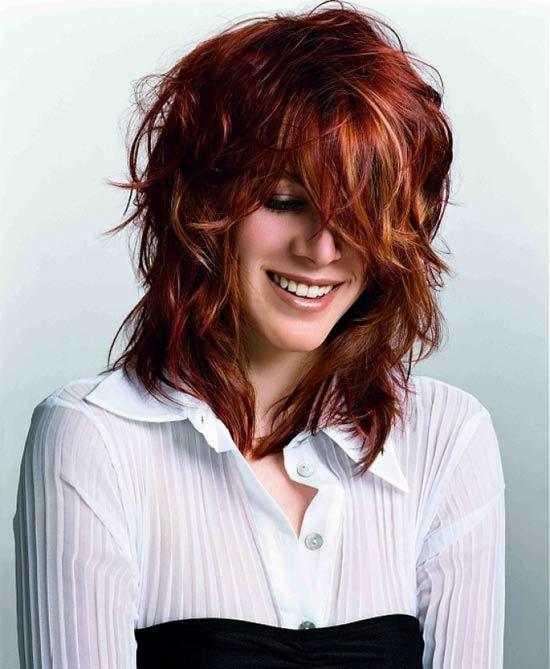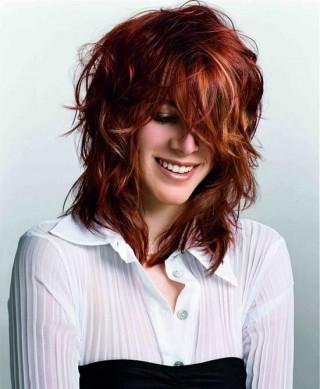 Via pinterest
5. Messy Choppy Outward Layers With Graduated Bangs:
A decent yet sophisticated look but you need an expert hairdresser to get this look. Not just that, you should be good with handling feather hairstyles so that you can later recreate and make this style suit you perfectly.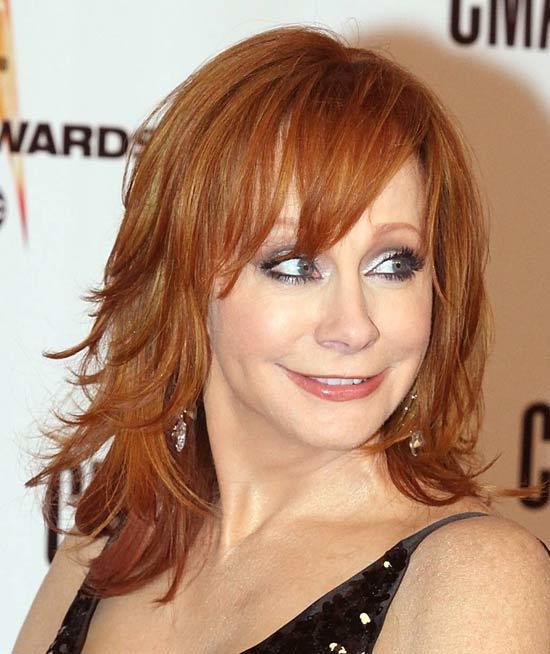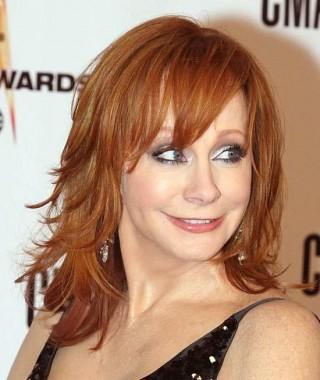 Via pinterest
6. Frozen Outward Layers and Front Hanging Bangs:
If you have voluminous hair, then this bunched up back outward frozen hairstyle with layers and bangs can be very easy to style. You can get the layers and the front bangs from a nice parlour. The rest of the styling of the frozen halfway can be done with repeated teasing and out ward combing .Use strong hold hair spray to keep the frozen formation in place.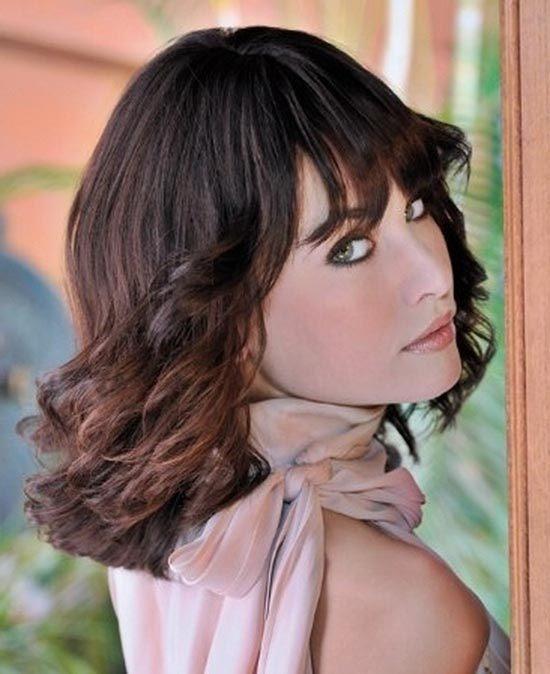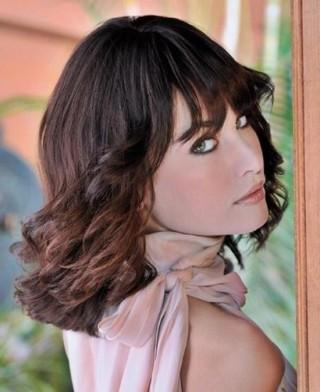 Via pinterest
7. Heavy Bangs and Layers:
A front heavy banged hairstyle with some dark eye and nude lip makeup can give you a gothic look. Heavy bangs fits perfectly on to the layered medium length hairstyle.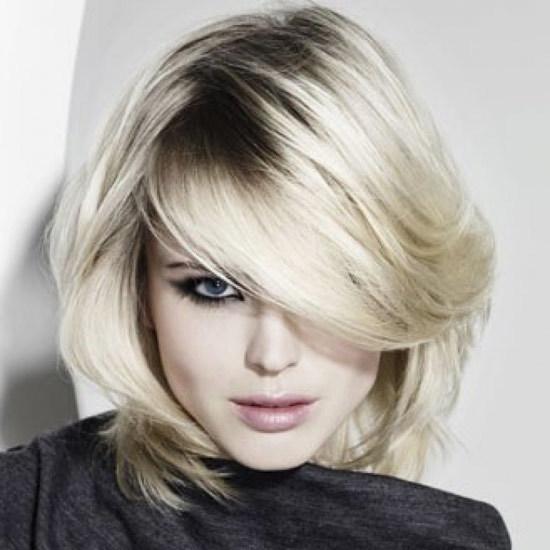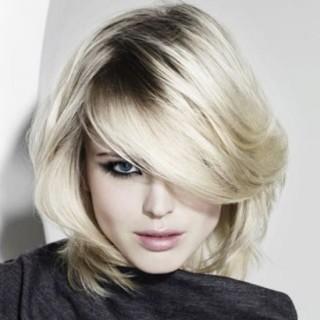 Via pinterest
8. Messy Wavy Layered Hairstyle With Graduated Front Bangs:
Only a good hairstylist can give you the front graduated banged look which you can part to one side.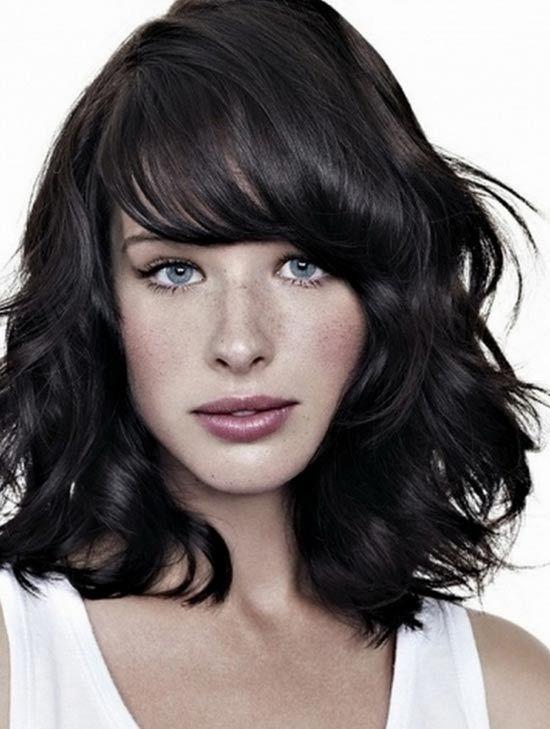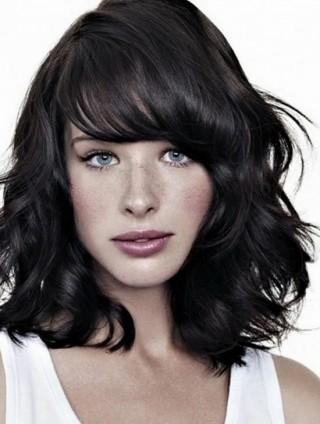 Via pinterest
8. Choppy Medium Side Bangs With Layered Shoulder Length Hairstyle:
This one is a sweet and nice of the medium hairstyles if you can get those perfect sleek layers which should be brushed inwards and those medium sectioned bangs on one side which is shortly followed by another layer of lengthy bangs.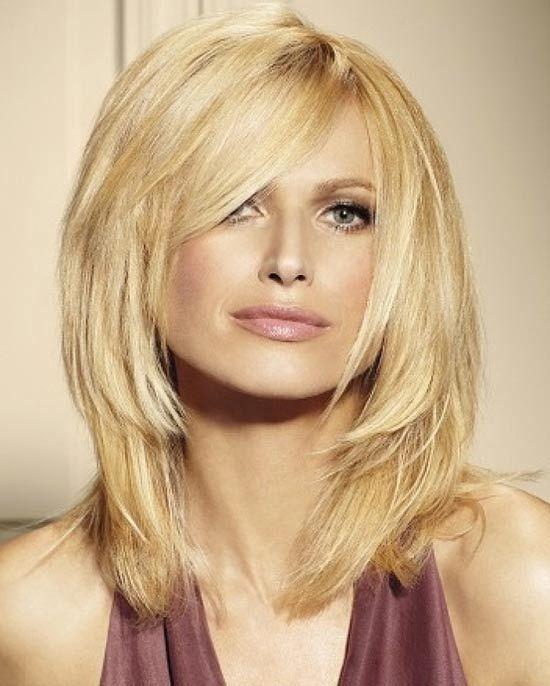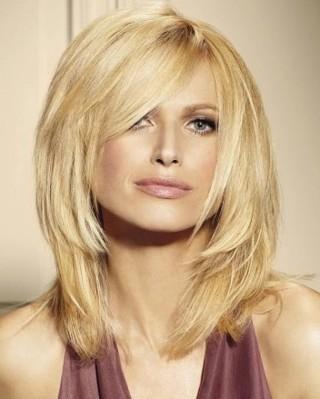 Via pinterest
10. Barbie Bangs and Tilted Middle Parting:
This is a Barbie doll type hairstyle which can look really cute with inward brushed graduated medium length bangs on both sides.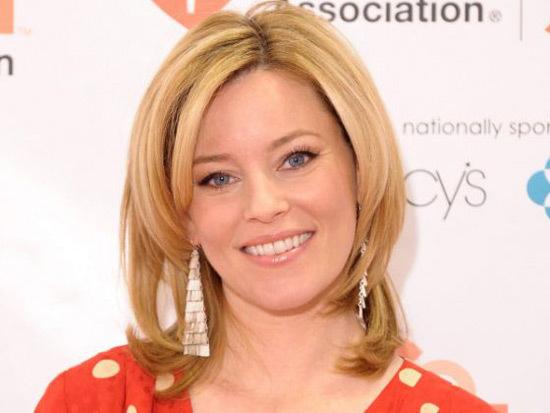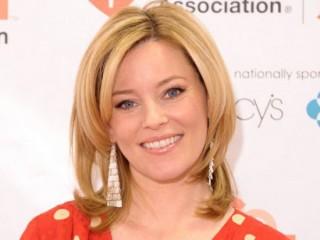 Via pinterest
Hope you loved this article and will sport the best look that you can carry with confidence. Do leave you lovely comments below.
The following two tabs change content below.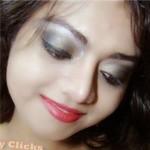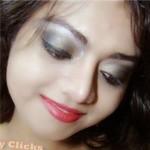 I love makeup,dance,dressing up,singing,writing ,acting (stage drama),eating and nail arts. I live life to the fullest and enjoy every moment as it comes.