Nail polishes are one of the most commonly used beauty item and gorgeous polish colours can bring out and accentuate the beauty of your skin. However, dark skinned beauties might face a problem in this department. Choosing the right shade could quite daunting as you don't want it to look gaudy or make your skin look even darker. Keep a few basic rules in mind. Contrary to popular opinion, dark shades would look best on you. Think maroons, dark greens, medium browns and reds. Golds would also work great. Steer clear of very light or bright shades and totally avoid oranges, whites and silver. You can hold a bottle of polish against your skin and estimate whether it works or not. As an example, check out some Nail polish colours for dark skin mentioned below to give you an idea about what you should look out for.
Nail Polish For Dark Skin
Here are some of the best nail polish colours for dark skin ever!
1. NYX Maroon: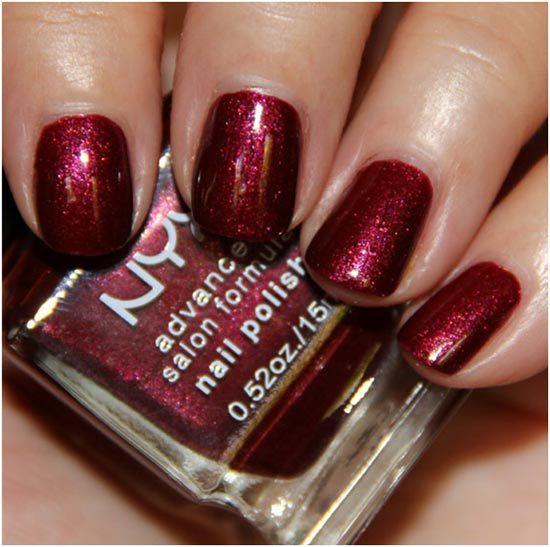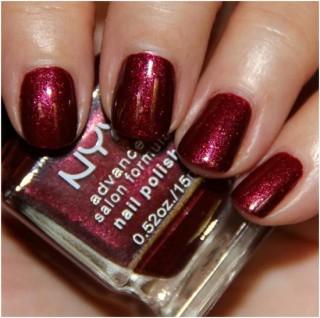 Maroon is a dark maroon with red, purple and gold shimmers in it. The colour is a true maroon and the shimmers add a touch of glam to it. A good polish for evening wear. Requires two coats. This is my favourite of all nail polish shades for dark skin!
2. OPI Golden Rules!: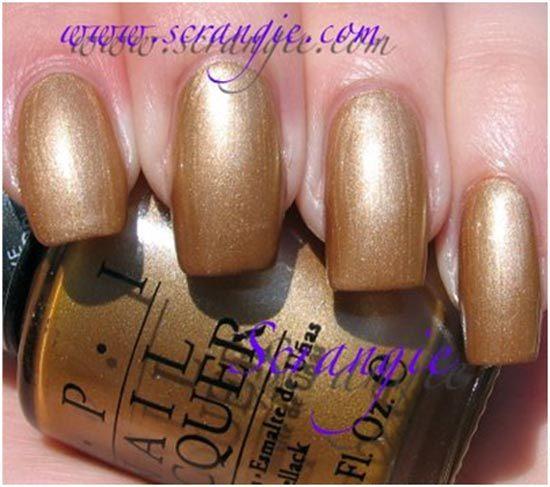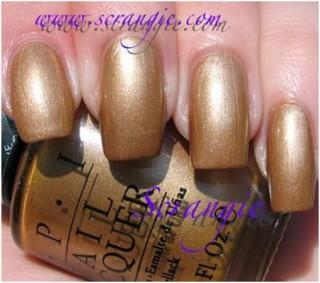 If you want to try golds but are afraid of the bling, here is perfect one for you. Golden Rules! comes from OPI's Night Brights collection and is a muted gold with a bit of shimmer in it. The shade is one that you can wear everyday too. Requires two coats.
3. Essie Going Incognito: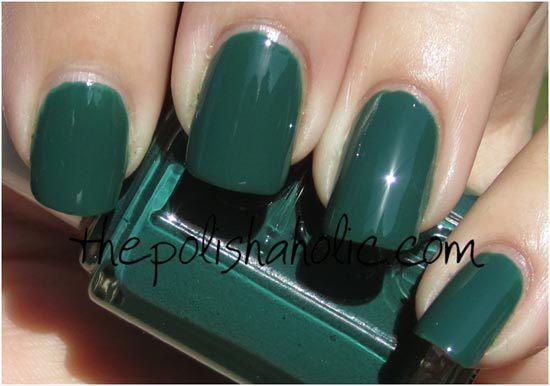 Ever shied away from green polish? You won't after checking this one out. going Incognito is a dull forest green in a creme finish. I have never come across a green that is as wearable as this. It is dark, but still not in your face. Requires two coats.
4. Jordana Hot Red: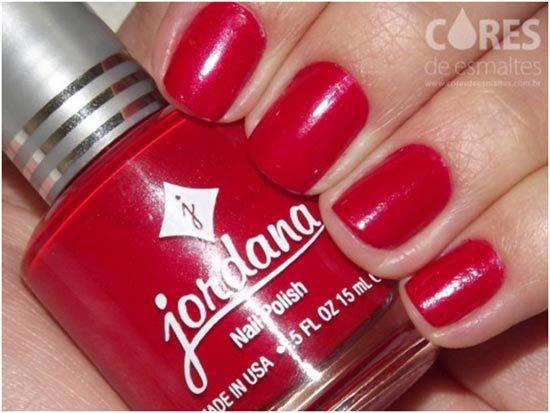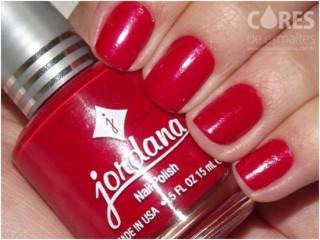 I know you are shocked, but red does work on dark skin tones. I have encouraged quite a few people to try it out and now they are in love. Hot Red is the most perfect red you can ever find. No pink or orange undertones, just plain red. It is my go – to polish for all times. Requires two coats.
5. OPI Los Angeles Latte: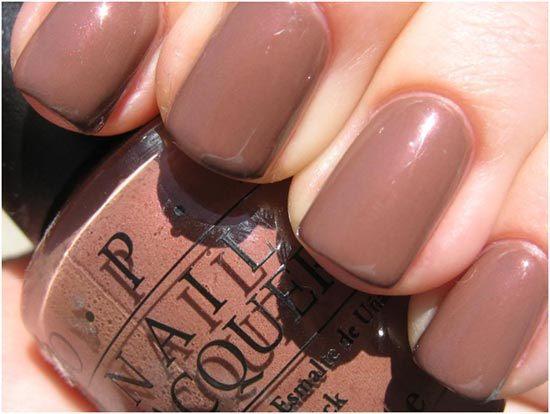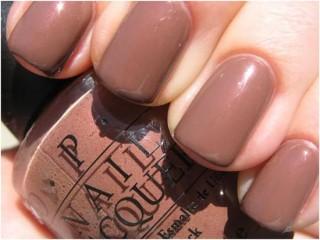 Here is a brown that you can carry off at work too. Los Angeles Latte is a dark taupe with a bit of shimmer in it. Requires two coats.
6. OPI Casino Royale:
My favourite of the lot. Casino Royale is a dark plum in a creme finish. The deep colour helps to brighten up your hands. Wear it anytime, anywhere, the polish is a winner. Requires two coats.
7. Zoya Rocky: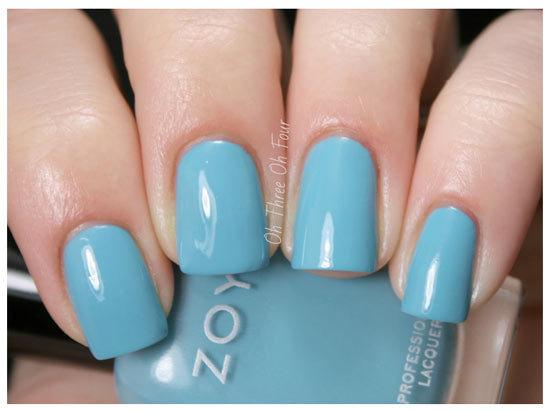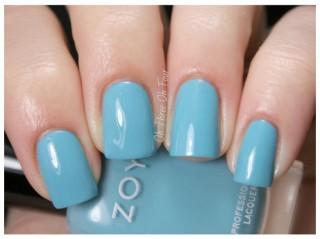 If you feel a bit experimental, opt for a pretty blue like this one. Rocky is a gorgeous sky blue colour in a creme finish. Summers are on now and so it's the perfect time to try it out. Requires two coats.
8. OPI Suzi Loves Cowboys: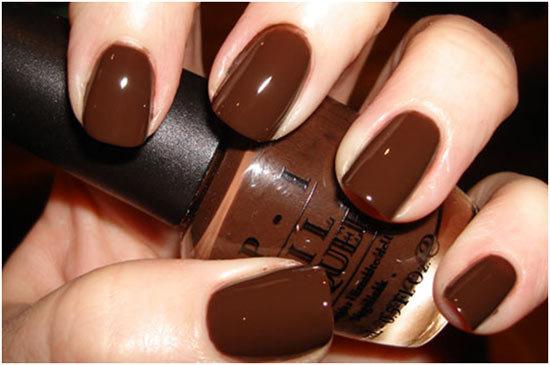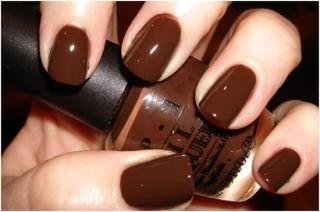 Suzi Loves Cowboys is a dark brown colour in a creme finish. The brown reminds me of molten chocolate and will look just as good on your nails. A gold accent nail with jazz this up even further. Requires two coats.
9. Orly Purple Velvet: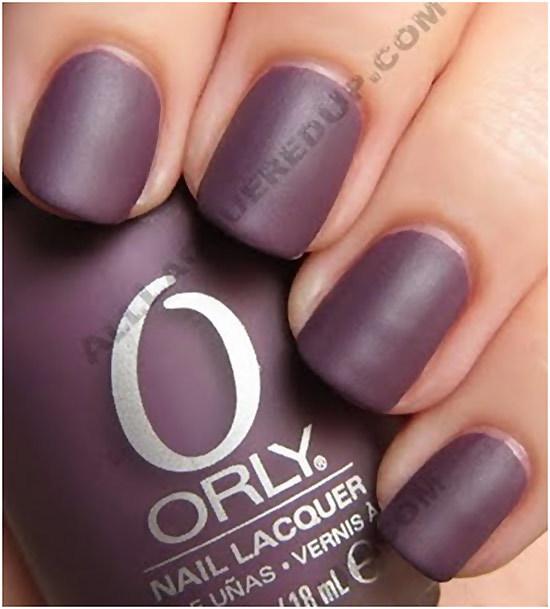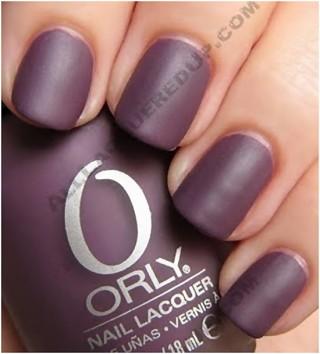 Purple Velvet is a pretty grape purple matte with a hint of shimmer in it. Purples that are too light or dark may not work but this shade is just right for your skin tone. Plus, its matte. Requires two coats.
10. Zoya Ziv: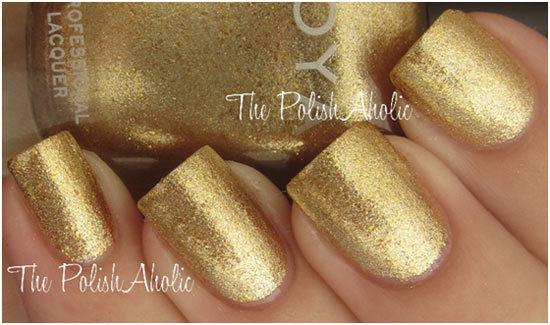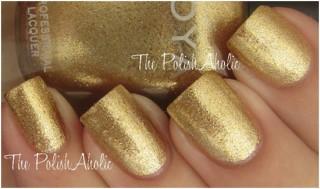 Festive occasion round the corner ? You know you have to wear this one. Ziv is a gold foil with gold and silver shimmers. Wear this as it is or go for a french tip. Requires two coats.
Do you have fair skin instead? Than you should definitely check out our article on best nail polish colours for fair skin!
Image source: 1 , 2 , 3 , 4 , 5 , 6 , 7 , 8
The following two tabs change content below.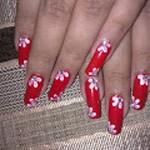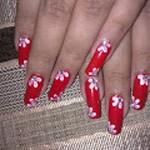 Latest posts by Neha Mane (see all)