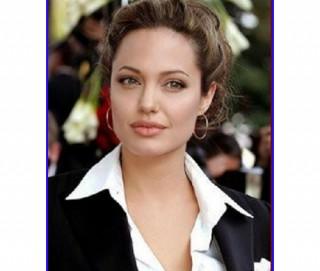 Office is a hectic place and preparing oneself to suit the professional environment tends to be a boring routine with little or no scope for improvement in the usual routine. Or wait, perhaps I have something for you—something that will be trendy and yet thoroughly professional. Be sure that with these hairstyle, you will definitely turn some heads!
1. Classic Corporate Side Pony hairstyles
This is a classic pony tail but done on the side. It looks best if you have shoulder length hair and side locks. This looks best on people with straight hair. Comb your hair thoroughly, and part with a side sectioning (as can be seen in the picture). Keep one bunch of hair from your left untied. Leave it loose, on the side you have locks. First tie the rest of the hair slightly towards the opposite side of the parting. Tie it up with a rubber band and secure with bobby pins. Next take the lock of loose hair and tie all around the tied pony such that the rubber band can no longer seen. It would ultimately appear as if u tied your hair with hair instead of a rubber band. 
2. Classic Sid Pony with a Twist hairstyle
This is just a variation of the one mentioned above. You have to follow the same steps as above. Only in this style you will needs a big curling barrel. After tying the pony tail, you have to use your big curling barrel to curl up the ends. Looks sophisticated doesn't it? You can use some fixing spray to have the cool style last all day. 
NOTE : Both these hairstyles have the parting on right and the pony tilted to the left . So whichever side you are doing your sectioning, your pony should be tilted to the other side.
3. Corporate Curls hairstyle
Don't go by the girl's dress, the style she's wearing her hair in can be a great new style for office. You need a medium curling iron for this one and but curls should be done from mid way length. After curling tease a bit on top, then comb up to give it a shiny finish ( you can also insert a small bump it on top) and tie to the sides the hair with bobby pins. Take two portions in front to look even more stylish.
4. Travel Time hairstyle
Yes, the bump are making their great mark from runaways to TV commercials to movies. Carry this look in your office and get the envious and admiring looks of your colleagues. 
5. Chignon hairstyle
Probably you have seen it, but don't really know what the hair style is called. This is called Chignon which is creating waves from Bolly celebs like Aishwarya to Holly celebs and you can wear it on different occasions too. The word "chignon" comes from the French phrase "chignon du cou," which means nape of the neck. It's the side pony style (sometimes) but ending in a bun (always).Chignon hairstyles for professional women is a very smart choice!
You may tease your hair and loosely tie it in a messy way which will really look stylish or end the bun in tidy tight clusters securing each cluster of bun with bobby pins. Or you may even end your bun in a braid. Or a mix and match of combinations can give you different types of Chignons.
If You Enjoyed This Post, Sign Up For Newsletter
(And get your daily dose of Beauty & Wellness tips straight to your inbox)
The following two tabs change content below.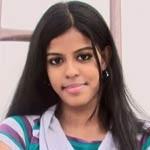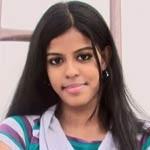 Hi Ladies, I am here to give you some amazing beauty tips. My Idea is always to mix and match different products to see how they work on skin and hair. I am a great researcher and have a passion towards writing too, I would love to share my beauty ideas.