Top 10 Anti Aging Products Available In India
Aging! This one word is all it takes to bring to life every woman's worst nightmare. And what makes it is even harder is that the stressful and polluted environment of today only speeds up the aging process!
If you're looking for the best anti aging creams to help fight the aging process, we recommend these 10 best Anti Aging products in India.
1. Lakme Youth Infinity Skin Firming Serum
Lakme Youth Infinity Skin Firming Seruma offers you the benefits of a facial. This sculpting serum from Lakmé hydrates your skin and increases its elasticity. Using this regularly will keep your skin firm and radiant. This serum suits all skin types.
2. Olay Regenerist Regenerating Cream
Olay Regenerist Regenerating Cream SPF 15 UVA-UVB helps improve skin's texture by combating dryness leaving the skin dewy and rejuvenated. Made using a rich and non-greasy formula that gets easily absorbed by your skin, this cream softens the appearance of deep lines and wrinkles.  It is also formulated with Aminopeptide and B3 Complex that keeps skin hydrated for long durations.
The Olay White Total Effects Gentle Day cream with SPF 15 nourishes your skin and also protects your sensitive skin from harmful rays of the sun.  The Blend of Vita Niacin and Glycerin keeps the moisture level of the skin on track and makes it soft. The cream helps reduce fine lines, wrinkles, dark spots and helps fight the early signs of aging.
[ Read: Olay Total Effects 7 in One Anti-Ageing Fairness Cream Review ]
Olay Total Effects 7 in 1 Anti-ageing Serum is a specially formulated non- fragrant serum and comprises of ingredients that help provide a firm looking skin. The serum also helps to reduce the pores and make your skin radiant. Vita niacin and glycerin nourishes and moisturizes sensitive skin thus adding natural shine to it.
Pond's age Miracle Deep Action Night Cream works double time when your skin is at its peak of regeneration and help ward off the appearance of age spots.  This Age Miracle Cream is said to accelerate skin renewal process when you sleep and with regular application, your skin is left feeling fully invigorated and fresh. It also helps to fight fine lines and wrinkles and also various other signs of aging.
L'oreal Paris Dermo Expertise Youth ode Rejuvenating Anti Wrinkle Night Cream , inspired by gene science, is a creamy formula in an easily absorbable texture that melts into the skin, and helps recover hydration and leaves skin looking rested. It nourishes skin and helps to rejuvenate your skin cells, resulting inbeautiful and flawless skin.
The L'oreal Paris Dermo Expertise Youth Code Youth Booster serum claims to give instant boost of youthfulness to your skin. It makes skin look younger and more luminous. The luxurious formula is absorbed into the skin making it satin soft, smoother and more youthful looking.
Garnier Skin Naturals Wrinkle Lift Day Cream helps boost the natural process of skin's regeneration making skin feel firmer and smoother. It also makes wrinkles less noticeable. Formulated with a unique combination of pure natural active ingredients revives and boosts the natural process of skin's regeneration and reinforces its inner strength.
Revlon Age Defying Re-Shaping Anti-aging moisturizer helps to reverse visible signs of aging. It also provides protection against environmental damage during the day and enhances makeup results for smooth, firm and flawless looking skin. With regular usage, the skin looks firmer and more elastic and the appearance of wrinkles is visibly reduced.
Olay is known to offer a wide variety of anti aging skin care products. Its Olay Regenerist Wrinkle Revolution Complex organic formula helps you get rid of those fine lines and wrinkles. With advanced micro-fillers and light-diffusing particles, which help in smoothing fine lines from your face, Olay Regenerist Wrinkle Revolution Complex's hydrating formula also helps in making your skin soft and supple. Containing natural ingredients like Vitamin E, Glycerin, Vitamin B3 and Camellia Sinensis Leaf Extract, this cream is suitable for daily use.

The following two tabs change content below.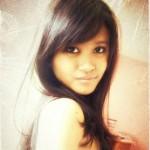 Latest posts by Bhaswati Sonowal (see all)