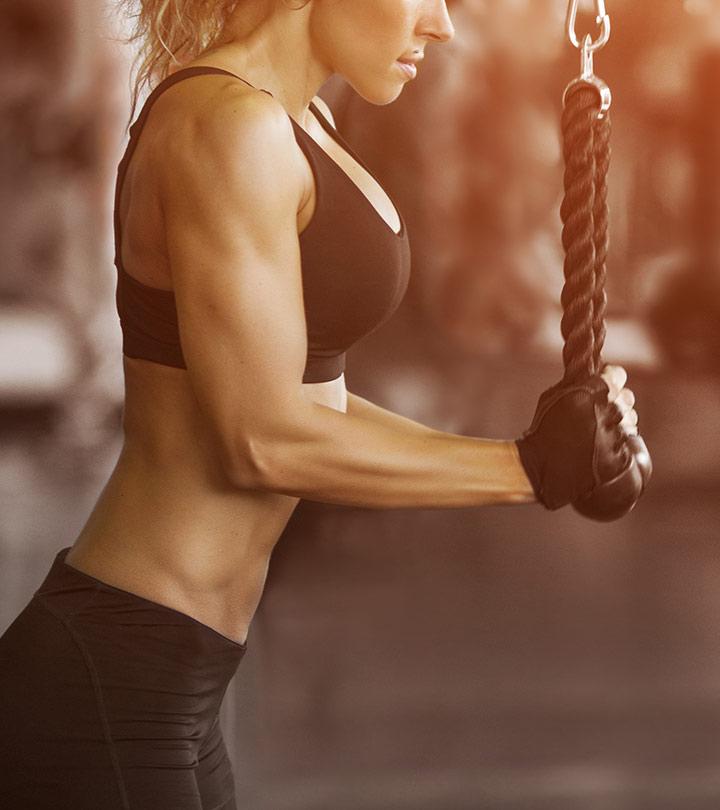 Is your muffin top starting to make you very conscious of your body every time you look in the mirror? Maybe you need a change, but don't know the best way to go about it. Whether you are a mom, a workaholic, or a former athlete, everyone is willing to give you health advice. With the advent of the internet and the health industry boom, your weight loss worries should be easily be taken care of. But, not every fitness blog is offering safe advice. So, whom should you believe?
Best Fitness Blogs for Women
We've done a comprehensive survey and compiled a list of the best fitness blogs that you can follow as you start on your journey to shed some pounds.
1. Comeback Momma

Jenn Mitchell introduces herself as a 'mom, wife, social media junky, wanna-be-fashionista' among other things on her blog Comeback Momma. Having bounced back from post-partum depression twice, Jenn managed to lose 50 pounds of her pregnancy weight and indulge in healthy living. She also states that post an injury in 2011, she succumbed to depression again and gained 20 more pounds. However, with the help of her doctor and therapist, she claims that that is all history. She has regained her lost confidence and has made it her life's mission to inspire other women to strive constantly to be the best individuals they can. Jenn's blog is on fitness and health, food, fashion, and family.
2. Nerd Fitness
Steve Kamb is clearly a big fan of the Transformers as he uses their mantra 'small changes can eventually add up to huge results ' to inspire millions of other people via his blog Nerd Fitness. He provides fitness solutions for every average guy or girl who wants to live a healthier life. Steve's goal, he writes on his personal fitness blog, is to inspire people around him to take the initiative to make positive changes in their lives every day. Hence the name 'Level up your life, every single day' for the book he wrote on fitness. His modus operandi is to educate people to workout properly, cook better meals, and improve their general well-being.
3. Eat, Lift & Be Happy
Neghar Fonooni has sixteen years of experience in the fitness industry and was a well-known fitness & lifestyle coach for women before starting her blog Eat, Lift HYPERLINK . She has made it her mission to empower women through strength so that they recognize their worth and power with the help of physical movement, and get in touch with their inner self. Hers is one of the best fitness blogs for women. It nudges women to prioritize self-care and live their lives on their own terms, and in complete bliss.
4. Lift Like A Girl
Nia Shanks, the owner of Lift Like A Girl, wants women to develop strong bodies in a healthy manner. Having graduated with high honors in Exercise Physiology, Nia has made it big for herself in the health industry. She is fit, healthy, and powerful, and she is a woman. Which is also the message she wants to convey to her readers. So, all the women out there, listen up, because lifting or throwing like a girl no longer implies that you are manly. Oh no! Quite the opposite if you've met Nia Shanks!
5. Born Fitness
Adam Bornstein quit his job at one of the largest health and fitness brands to bring the real deal to the masses. Born Fitness, he writes, was built from the frustration that most blogs on fitness available on the internet were doing more harm than good. The contradictory information online can and has confused people on how they should go about taking care of their health. Adam confesses to having tried everything – HIIT, muscle building, cutting fatty acids, then cutting carbs, and the list goes on. Through a period of trials and errors, Adam, now has taken to simplifying fitness for other people so that they can amplify the gains without making mistakes.
6. Chris Kresser
Chriss Kresser of chriskesser.com is an expert on alternative medicine, paleo nutrition, and ancestral health. He is among the 100 most influential people among those who deal with health and fitness. He teaches and practices a personalized approach to fitness and recognizes the biological uniqueness of every individual. He aims to eliminate the root of every illness instead of suppressing the symptoms, as does conventional medicine. Thus, he has a more holistic approach to fitness and healthy living.
7. Badass Fitness
Shannon has been blogging and building Badass Fitness since November 2010. Having conquered her insecurities from an 'unstable childhood', Shannon claims to have found her love for healthy living. She writes in her fitness workout blog that even though she comes from a family of athletes and track runners, it was after completing her studies that she discovered her happiness in health and fitness. She started teaching cycling and has gone on to receive many more certificates in boot camp, TRX, and group cycling. Shannon calls herself the 'Badass Drill Sergeant', and coaches fitness enthusiasts of every level.
8. Dai Manuel
It is the story of an obese teen's will power to transform into a healthier version of himself that lead to the creation of the fitness blog Dai Manuel. The author, Dai Manuel, confesses that as a 14 year old teen, he weighed nearly 200 pounds. He wasn't spared the ridicule and insecurity that the weight caused. But, he picked himself up and turned his life around. He became a fitness expert, an entrepreneur motivating young people to make changes in their lives. And this is what he wants to do for every obese kid there is via his fitness tips blog – to bring a stop to the horror of surviving school. More importantly, he wants to introduce people to a healthier lifestyle because more than the body image, there are serious health issues that come along with obesity that should be addressed.
9. Breaking Muscle
A health and fitness website, Breaking Muscle includes a team of fitness experts who have joined forces to deliver to the common man, and help him in meeting fitness goals. They provide information on strength training, wellness programs, and body conditioning. They claim to base their advice on professional and personal experience and abundant research, and aim to serve all the people across the fitness spectrum – athletes, coaches, as well as beginners. They specialize in functional fitness, yoga, powerlifting, as well as Olympic lifting. Breaking Muscle has been consistently winning the title of the 'Best Fitness Blog' for two years now.
10. Catalyst Athletics
Catalyst Athletics was founded in 2006 by Greg Everett and is now one of the world's largest
health and fitness websites that distribute educational resources on Olympic weightlifting. The website was collaborated and merged with The Performance Menu journal to build the platform that it is today. They aim to publish all kinds on content – articles, videos, and photos on Olympic weightlifting training programs as well as host an exhaustive online library on weightlifting. Catalyst Athletics also hosts seminars and provides certification courses to educate and create interest in Olympic weightlifting in the US and intentionally.
11. Healthline.com
Healthline.com is one of the fastest growing websites offering health-related information. It is run by a team of dedicated writers and editors, who, in association with medical practitioners who pitch in their valuable advice, have pledged their lives to making this world a healthier place. It is a group of people who have built a community within the blogosphere to help humankind make better and healthier choices in life.
12. Mark's Daily Apple
Mark Sission's aim is to inspire 10 million people to change from being dormant to making better life choices via his blog Mark's Daily Apple. Mark offers advice on easiest ways to be fit and alternative ways to maintain fitness. He has made fitness an object of minimal pain, suffering, and sacrifice and all about enjoyment and happiness. A former elite endurance athlete, Mark has made the health and fitness industry his life and continues to have a positive impact on people's lives through his blog, even as he steps into the sexagenarian category.
13. Shape.com
Shape.com is a revamped women's fitness website by the Shape Magazine that addresses various weight loss issues that women experience. It started as a magazine that is now owned by Meredith Corp. and features stories on looking great, living healthy, eating right, and getting fit. It also includes features on other lifestyle-related topics that may capture women's interest.
14. Precision Nutrition
Precision Nutrition provides the best coaching for nutrition, health, and fitness routines for people who want to transform themselves from being couch potatoes to healthy individuals. They have separate programs on men's and women's fitness as well as train individuals into becoming fitness coaches themselves.
15. The Hungry Runner Girl
Running since she was 12 years old, Janae started her personal fitness blog, The Hungry Runner Girl, about marathon running, fitness, food, and her family to share her experiences with others. She took to serious marathon running only late in 2010 and has been hooked to it ever since. She loves to bake, and her blog includes many such recipes. Her other guilty pleasures include ice cream, candy, salads, steaks, and baked potatoes. So if you want more information about marathons, equipment, training and food, don't forget to visit Janae's blog.
16. Fitnessista.com
Gina of fitnessista.com started her blog while she was in maintenance mode after losing 40lbs. It started off as a way to share her eating habits and inform people about the benefits of eating whole and unprocessed foods. The blog also includes workouts that have emerged from working with her personal training clients.
17. DailyBurn
Daily burn is a health and fitness website that has celebrity trainer Bob Harper as one of the coaches on board, among others. It offers various fitness programs devised by professional athletes turned coaches, which you can choose depending on the difficulty level you want to expose your body to.
18. Tony Gentilcore
Tony Gentilcore is the brains behind Cressey Sports Performance in Boston. He runs a blog under his name and has been part of the fitness industry for a little over a decade. When he is not training athletes and clients, he writes for all leading fitness magazines. His prowess lies in strength building and conditioning.
19. Fitness Magazine
Fitness magazine is another of Meredith Corp.'s ventures into the fitness industry. It addresses all issues concerning women's health – workouts, eating habits, beauty, mental health, as well as weight loss strategies.
20. Girls Gone Strong
Girls Gone Strong is a fitness blog devised by a conglomerate of women, and is aimed to serve all women. Nagher Fanooni is one of the original co-founders of the blog, along with Molly Galbraith. There are other women advisors on board like Dr. Brooke Kalanick Larson, Dr. Cassandra Forsythe, Jen Comas, Erin Brown, Jessie Mundell, and Ann Wendell. They cover a wide range of topics from fitness, health and wellness, nutrition, training, and lifestyle information. They aim to educate women on better eating and strength building, and provide real life solutions to health problems.
21. FitBits
Tess's personal fitness blog FitBits comes with experiences from a reformed binge-eater, 'beer guzzler', and ex-smoker. So, all of you who think that your work life is too stressful and healthy living is not an option, think again. What started as a mission to lose weight and live healthy has grown to be so much more for Tess. She shares her experiences of her now active life, which is filled with marathon running, kayaking, and boxing! If we put our mind to it, nothing is impossible; and that is what Tess has achieved and is set on letting other people know via her blog.
22. Fitness.com
Fitness.com is a global fitness community catering to everyone who needs advice on healthy living and weight loss. It also includes inspiring interviews of people who pursue fitness professionally as well as a forum where other fitness enthusiasts can interact, discuss, and share with each other their personal experiences and lessons.
23. Fit Bottomed Girls
Keeping a lid on the junk in the trunk – is the motto of Fit Bottomed Girls. Launched in 2008, Erin Whitehead and Jennipher Walters have been doing exceedingly good work revolutionizing the way women exercise to stay fit. Their fitness blog features weekly posts regarding improving health through physical activities and sensible eating. They also review workout DVDs, and provide fitness news, product reviews, personal experiences of certain exercises, healthy food trivia, workout music, and fitness humor through the blog. They have added a sister website 'Fit Bottomed Mamas' for pregnant women seeking to lead healthy and balanced lives. Another feather in their cap is the 'Fit Bottomed Eats' that comprises cleaner eating and nutritional information.
24. Goodlifefitness.com
Goodlife Fitness is Canada's best fitness centers spread out over 350 and more locations across the country. They remain open at all hours, giving you the freedom to workout whenever you think suits you best; and offer fitness programs that cover everything from cardio to strength building.
25. Fitness On Toast
Swedish blogger, Faya took to the blogosphere to share her experiences of helping her clients achieve their fitness goals. What started in 2013 as a mere hobby with Fitness On Toast,  grew on to be one of the best fitness blogs out there. She brings to the table motivational training programs and tips on how to fuel your body with unusual and nutritious recipes. To her, Fitness on Toast is an unbiased platform for an honest and organic-free way to achieving fitness as well as looking and feeling good.
26. Dr. Nina Cherie Franklin
Dr. Nina has done an exhaustive body of work in the health and fitness industry. What started as a struggle against obesity and physical inactivity propelled her to study the movement of the human body (kinesiology). She went on to get a master's in the field and also achieved her doctorate in the same with the inclusion of the subject nutrition and rehabilitation of the human body. She offers specialization in health, fitness, and nutrition solutions via her blog Dr. Nina Cherie Franklin, as well as through her digital media and publishing firm, Complete Health Solutions.
27. Running On Real Food
Deryn started her blog, Running on Real Food, back in 2013 to share her experiences of switching over to healthy eating and fitness in the hope of inspiring other people to do the same. Based out of Vancouver, Deryn grew up playing different sports and went on to become a certified trainer.
28. Women's Health Magazine
Women's Health magazine is one of the best online spaces to read and educate yourself about women's fitness as well as health – physical, mental, and sexual. It also features articles on food, beauty, and weight loss.
29. Life Time Fitness
With 118 centers across 26 states in the US and Canada, Life Time Fitness has grown to be synonymous with being one of the most trusted fitness experts. It provides fitness solutions based on scientific research, aiming at long-term wellness.
30. Roman Fitness Systems
Roman Fitness Systems is the brainchild of personal trainer John Romaniello. He started his company by the same name in early 2003 and started blogging much later. Then, what started as a blog grew more than his fitness company and he had to close its doors to focus on everything he had built online. John coaches everyone, from athletes and actors to regular people, and uses his blog and his published books to do that. He can help you lose those extra ounces as well as gain muscle – the choice is yours.
31. Women's Fitness
Women's fitness is a UK based magazine that aims to answer women's health related queries. It is an exhaustive source for all things related to fitness, lifestyle, health, and beauty.
32. Pfit Blog
The Pfiester couple own the Pfit blog. Steve and Bonnie, also referred to as the 'Dynamic Duo' are certified personal trainers who are also established fitness experts. While Steve is involved with the broadcasting medium, Bonnie is a published author with many national fitness magazines under her belt. Together, they help transform bodies, as well as educate and support their clients through their journey. They started their fitness blog in the hope of helping people outside Florida get in shape.
33. Women's Health And Fitness Magazine
Women's health and fitness magazine deals in ways to better a woman's life. It encourages women to take on healthier goals by providing dietary and nutritional solutions, and information about ways to add muscle weight to their body while simultaneously losing fat.
34. Tabata Times
Tabata times is a team of writers who have vested their interests into leading healthier lives and inspiring people around them to do the same. Founded by Joel Toledano, the website publishes write-ups on fitness by the team as well as contributions from other people.
35. 12 Minute Athlete
So you have been working out and shedding those extra pounds, but your weight loss has plateaued. You need to mix it up, and  Krista from 12 Minute Athlete can help you with that. She introduces her readers to High Intensity Interval Training (HIIT) that includes short busts of intensive exercises followed by longer spells of relaxation. Krista guides her readers towards using their body as the driving force to lose weight and educates them on nutrition.
36. Loving Fit
As an ex-professional figure-skater, Tatianna has a great understanding about what fitness is and should be. Along with her husband, flying trapeze artist Miguel, she started her blog Loving Fit. People, they believe, should not only bust their flabs in the gym, but also develop a healthy mind. This is the belief that led to the creation of Loving Fit. To move your body as a unit, understand proper shape, do exercises that are suitable for your body, and attain spiritual peace is what Tatianna teaches.
37. Flavilicious Fitness
Flavia Del Monte's growing annoyance with low-carb diets and their failures prompted her to take a closer look at nutrition. This interest made her take nutrition and health more seriously, as opposed to pumping muscles in the gym. Slowly, she learned more about making better food choices, HIIT, the proper way to lift weights, and all the little details of working out in a gym for optimum results. Surely enough, it worked for her and she took it upon herself to educate other women on the same. Thus, came into existence Flavilicious Fitness!
38. Run To The Finish
This particular website is written, managed, and maintained by profession trainer Amanda Brooks. Her blog is predominantly based on personal experiences of her journey to fitness as well as interactions with other clients, and is aimed to benefit people around her at least on a very basic level.
39. Gym Junkies
Gym Junkies is one of the fastest growing blog sources in America that includes anything and everything that has to do with fitness. The plethora of information on their fitness blog is aimed to help people achieve optimal strength and high performance. They also own their own line of workout supplements. They publish reviews for fitness workouts featured on other blogs, workout supplement reviews, fitness articles, and so much more.
40. Brandon Carter
Best selling author and celebrity fitness trainer Brandon Carter can also be found in this blosphere. His blog about fitness reaches out to the masses who want to turn their lives around. He provides information on training programs, nutrition, and general health. Whether you want to lose weight or gain some, educate yourself about fitness, or up you workout difficulty level, Carter can be your personal trainer. He will push you until you achieve your goal and motivate you to pick up bigger challenges every day.
41. PaleOMG
Food obsessed Judi took to blogging with paleOMG because of her interest in paleo eating, crossfit, and the benefits of combining the two for healthy living. Her blog does not go too deep to explain why paleo is the best choice of nutrition, but it does inform you about the basic differences she has noticed with regards to her body after she made the switch. She, unlike lots of other people who love food, has simply found an exceptionally convenient way of enjoying different kinds of food without adding on extra pounds.
42. My Fitness Pal
My fitness pal is an extremely useful medium that helps you on your weight loss journey. Once you become a member of this fitness website, it lets you research from a huge database about foods that you can eat. It also lets you track foods you eat, as well as gives you a personalized diet profile. It also records when you exercise and how many calories you have burned. It is, therefore, a comprehensive tracker as well as information providing center that helps you lose weight.
43. Fitness Blender
A husband-wife personal trainer duo, Daniel and Kelli, built fitness blender on a shoe-string budget in the hopes of making fitness available to everyone. They provide high quality information related to health that they have gained by being a part of the health industry for over a decade. Their blogging site deals with more than just looking better. Instead, their agenda is clean eating, regular exercise, and maintaining overall health, all of which inadvertently reflect in a person's physical appearance.
All health and fitness blogs that are available in the blogosphere are aimed to help you in your journey to achieve freedom from weight and health issues. However, it ultimately is up to you to make a choice and stick to it. There will be difficult times when you might want to give up, but remember, you can always take inspiration from these amazing people. So, get up and get moving, break a sweat, and bid farewell to that muffin top!

The following two tabs change content below.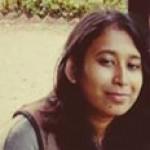 Latest posts by Rahi Bhattacharya (see all)