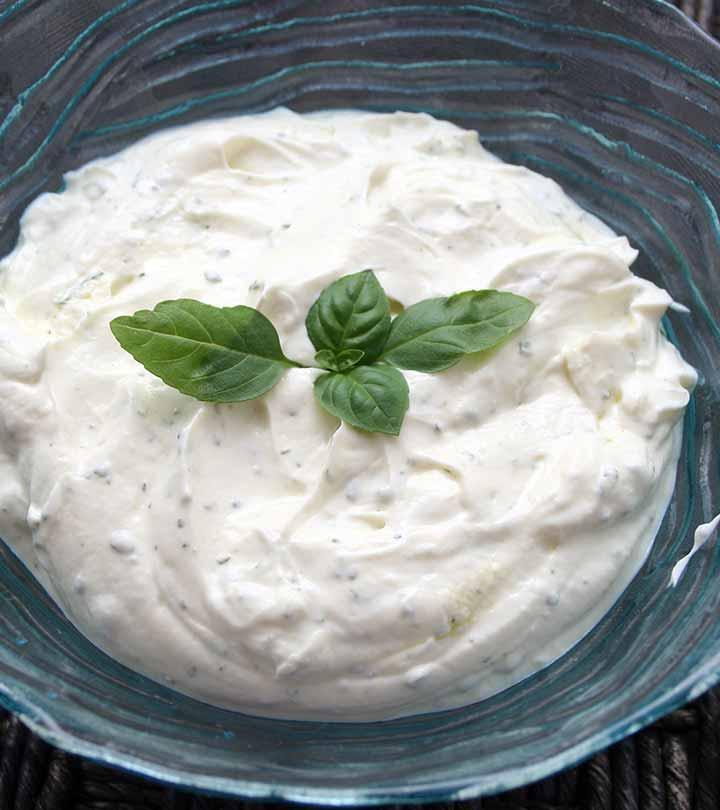 The Tulsi or Holy Basil plant is considered religious and worshiped in most Indian homes. There are many Ayurvedic and natural treatments that are done using tulsi. It has a lot of medicinal values which can benefit us in more than one way.
One such popular way to use tulsi is to make refreshing masks and other skin care products by using it in powdered form, paste or juice, and applying on the skin. Read on for some exciting, refreshing, and tried and tested forms tulsi face packs. You can make these at home, and stay fresh and glowing without spending hours and bucks at beauty salons.
Top 5 Tulsi Face Packs
1. Face Mask to Hydrate the Skin:
To prepare a mask for skin that has dry and dead cells, make a powder of tulsi leaves. For this, pick dry and fresh tulsi leaves, and leave these for about 4-5 days in open air, and then grind them to make a powder. Make sure you dry the leaves in shade, and avoid the stems and flowers of the plant.
For the mask: Take about a spoonful of the dried tulsi powder and add just the amount of curd required to make a thick paste. Apply and leave for 15 minutes, then scrub and wash thoroughly.
[ Read: Homemade Face Packs with Honey ]
2. Refreshing Tulsi Pack:

To make this pack, pluck about 30-40 tulsi leaves and grind with water to make a paste. Sieve the paste to extract the tulsi water. In this water, add a little besan (gram flour) and 2-3 drops of honey to make a smooth paste. Apply this paste on the skin and leave for 15 minutes. You will feel a cooling sensation due to the tulsi extracts. Wash thoroughly with warm water and use a moisturizer if required.
[ Read: Skin care products ]
3. Tulsi and Neem Cleansing Pack:
Use equal portions of tulsi and neem leaves, and grind with just the amount of water needed to make a thick paste. Also, grind about 2 cloves and mix into the paste. Apply this neem tulsi face pack on clean skin and leave for 30 minutes; avoid the eye area. For best results, after applying the mask, lie down straight on your back with your hands and feet straight. You can also use moist cotton balls to cover the eyes. Relax for some time and then rinse off the pack with cold water. Cloves also help reduce acne and spots from the skin, making it appear cleaner and fresher.
4. Tulsi Face Pack for Skin Lightening:
Mix a spoonful of tulsi paste with a spoonful of oatmeal powder and an equal amount of milk powder. Use water to make a smooth paste. Clean your face with cold water and apply the pack. Rinse off with ice cold water after 15 minutes. Be careful not to step out in the sun immediately after using the pack. So the evening is probably the best time to use this mask. Use thrice a week for about three weeks and you will see a noticeable difference in your skin tone.
[ Read: Summer Face packs ]
5. Generic Pack using Tulsi for all Skin Types:
In a small bowl, mix 2 teaspoons of tulsi powder, one teaspoon multani mitti, one teaspoon sandal powder, 3-5 drops of olive oil, 3-5 drops of rose water and just enough water to make a paste. Apply the mask and leave on for 20-30 minutes. After this you can rinse off with cold water, and stay and feel fresh all day long. This tulsi face pack benefits most of the skin types and can be used twice a week for a fresh feel and problem-free skin.
[ Read: How To Do A Fruit Facial ]
Since tulsi has antiseptic and anti-bacterial properties, besides being used in masks, it can be consumed in more than one form to keep oneself strong and healthy from the inside too.
Do try out these tulsi face packs and let us know your experience!

The following two tabs change content below.
Latest posts by Deepika Goenka (see all)