You may have heard a lot about the health, nutrition and beauty benefits of coconut oil. But, there is not enough evidence to prove that the oil has several downsides. From affecting your skin to pushing you towards death, it can affect you in a number of ways. In this post, we will discuss most common side effects of coconut oil.
Top 10 Side Effects Of Coconut Oil:
Let us talk about the top Coconut oil side effects:
1. Raises 'Bad Cholesterol' Level:
Different studies have proved that coconut oil is loaded with saturated fat, which is basically a chain of triglycerides made up of saturated fatty acids. Regular intake of this plant-based food can raise low-density lipoprotein (LDL) level or 'bad cholesterol' level in our blood stream. It is extremely bad for our health and you should avoid its use (1).
[ Read: Benefits Of Virgin Coconut Oil For Health ]
2. Leads To High Blood Pressure:
Coconut oil is known to cause high blood pressure or hypertension in human beings (2). Being high in saturated fat, it promotes the accumulation of these fatty acids in the inner walls of blood vessels (especially the arteries). The fatty deposits within the arteries make the vessels narrower. It eventually increases blood pressure level and creates arterial blockages.
3. Develops Cardiac Diseases:
When both blood pressure and cholesterol levels go up, we become prone to fatal cardiovascular diseases (3). As saturated fat makes the flow of blood sluggish within the vessels, the probability of blood clot becomes significantly higher. It may end up clogging the arteries present in our heart, causing deadly ailments like heart attack, stroke and sometimes even death. This is the one of the most serious coconut oil side effects that you should be aware of.
4. Increases Body Weight:
Coconut oil contains high amounts of fat, which may be a big concern for people struggling to lose excess body weight. Try to use this oil as low as possible in your daily diet. Or else, you will turn overweight in a few days. It will make you vulnerable to several serious health problems (4).
[ Read: Coconut Oil Help Prevent Hair Loss ]
5. Causes Metabolic Disorders:
According to a number of researches, consumption of unrefined and hydrogenated coconut oil takes a toll on our health by causing various metabolic disorders (5). Basically, the process of hydrogenation releases a large amount of trans fats in the oil. It eventually increases the sugar level in our bloodstream. This leads to problems like diabetes, insulin resistance, etc.
6. Generates Intestinal Disorders:
Although short-term, coconut oil can result in quite a few gastrointestinal disorders while fighting against germs and microbes within our body (6). The anti-microbial properties of this oil may hurt intestinal balance to some extent, making the internal organ distressed.
7. Brings About Diarrhea:
Too much ingestion of coconut oil can cause diarrhea (7). The reason behind it is its antibacterial and germ-fighting qualities. The digestion of this oil might get interrupted within our intestine, which often leads to severe diarrhea.
8. Leads To Allergic Reactions:
Thinking, what are the effects of coconut oil on skin? Well, effects of coconut oil on skin can cause allergic reactions which are quite common. Whether you include it in your regular diet or stick only to its topical application, chances are high that you will develop certain minor to moderate allergies (8). Some of them are rashes, breakouts, swelling, itching, urticaria, nausea, vomiting, shortness of breathing, etc.
[ Read: Coconut Oil Help Treat Dandruff ]
9. Causes Serious Anaphylaxis:
In acute cases of allergic reaction to coconut oil, you may develop anaphylaxis (9). This is a life-threatening condition in which the entire body becomes severely affected all of a sudden. Perform an allergy test before consuming it daily in large amounts, or prior to applying it externally on your skin.
10. Induces 'Die-Off' Effect:
Coconut oil comes with a 'die-off' effect, which is nothing but a certain flu-like condition. Being anti-fungal by nature, this oil can make your system fungus-free by killing those organisms efficiently (10). But during this procedure, a large amount of toxin is released into our bloodstream, leading to flu-like symptoms. Yet, this is a short-term effect that goes away within a few days.
Be aware of the amount of coconut oil you use per day and stay healthy.
Hope you liked the article highlighting the bad side effects of coconut oil! Do share your experience in the comment section given below:
Source Links (Information): 1 , 2 , 3 , 4 , 5
Recommended Articles:

The following two tabs change content below.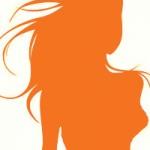 Latest posts by Nilankeeta Roy Chowdhury (see all)