Skipping a wash happens with almost all of us once a while. The reason might be you slept for a little longer or you got up with a hope of extending your good hair day!
No matter what the reason is, don't panic if your unwashed hair is looking a bit worse than expected! A little grease can go a long way when it comes to holding a hairstyle.
Here are 8 super quick ways to style your unwashed hair!
1. Twisty Flip Braid:
This twisty bun looks super cool for girls with medium or long hair, and if your hair is super dirty, then it's perfect because the texture holds it perfectly.
All you need are U-pins, some rubber bands, and a paddle brush. Gather your hair at the back and tie a ponytail. Make a small little hole in the middle and flip the ponytail inside that hole. Quickly make a simple braid or a fishtail braid and again push that inside the same hole. Secure with pins. Ta-da! You're done!
You can check out this video for help:
2. Fishtail Braids:
Fishtail braids are basically made for dirty hair. You will just need a hair tie and both your hands. Once you get the hang of a fishtail braid, its super easy and fast.
Divide your hair into sections, and pick a thin strand of hair out of the left section and pull it over to the inside of the right section. Repeat the same on the right side and keep on alternating till you reach the bottom of your braid. Tie it off with an elastic band.
Check out this video tutorial to make a perfect fishtail braid:
3. Tuck It Up Into A Top Donut Bun:
Hide the fact that you have overslept with a glamorous top donut bun. All you need is a donut bun, a tail comb, and some rubber bands.
Gather your hair together using a tail comb, secure it with a rubber band, and twist it into a bun. Apply serum to give a finishing touch.
For any help, check out this video:
4. A Braided Crown:
A headband braid really looks presentable! A crown braid can be dressed up or down and can be worn anywhere. It's quite a simple, quick and cute hairstyle that is perfect to hide your unwashed roots.
Watch the video and learn how to make a basic crown braid:
5. Beachy Waves:
It's time to turn your bed-head into charming beachy waves. The messier, the better!
Separate your hair into sections, and apply mousse from the roots till the shaft until your hair is slightly damp. Tease up towards the roots with a bristle brush. After teasing, apply some more mousse on your fingers and scrunch – you're ready to go!
6. Curly Buns:
Play up your curls with two mini buns!
Use gel to smooth down the frizz, part your hair into two sections, and then twirl each section into a bun. Secure each of them with bobby pins and a spritz of flexible hairspray.
7. Side-Swept Chignon:
Get classy with a side-swept chignon!
Rub a styling cream in your palms and apply over your hair roots. Then gather your hair, and twist it into a knot right below your ear. You're ready to go out with a classy look!
8. Messy Ponytail:
Upgrade your hairstyle with a cool and edgy ponytail. Pull your hair back with your fingers and secure them with an elastic band. Now wrap an inch section of your hair around the band to hide the band. That's pretty quick, right?
Which of the above hairstyles is your favorite? Are you going to try any of these? Share your thoughts with us in the comments box below!

The following two tabs change content below.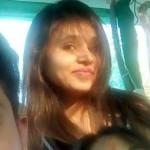 Latest posts by Jyotsana Rao (see all)