Lemon juice is proven to get rid of dandruff naturally. It's citric acid helps you fight dandruff from the roots of the hair follicles. Here are a few great techniques for removing dandruff with lemon. To known more on how to remove dandruff choose one of the following methods that is most suitable for you. See that the ingredients don't have any negative reaction for you and follow that method regularly.
Coconut Oil:
Warm up coconut oil over indirect heat and then take it out. Put 2tbsp fresh lemon juice and massage it on the scalp. Leave this on your Hair for 15 minutes before shampooing off. Do this regularly for at least 2-4 times a week to remove dandruff slowly but effectively.
Lemon Slices:
Lemon slices can be directly massaged on the scalp to remove dandruff.
Hazel Oil:
Over indirect heat, mix 1 tbsp of witch hazel oil and lemon juice of about 1tbsp and, apply this warm mixture using circular massage on to scalp. Keep on for about 20 minutes before washing off.
[ Read: Lemon Peel for Skin ]
Vinegar: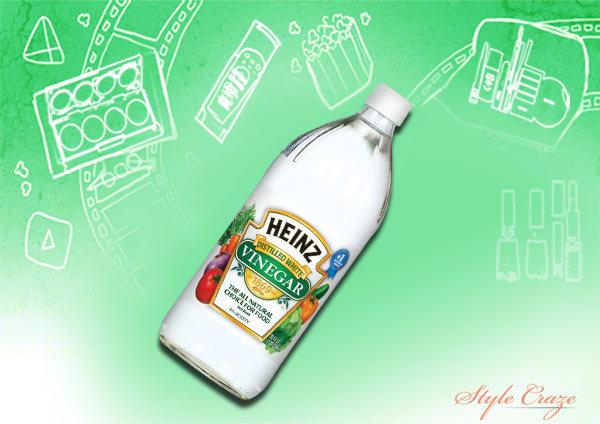 4 tbsp of cider vinegar and 2tbsp of lemon juice is a great remedy for dandruff. No need to warm it. Mix both up and apply with a cotton ball on to the scalp. This will help to remove dandruff with regular and continued use.
Orange Peel:
 Mix Orange peels and lemon juice into a paste and apply on scalp. Keep on for about 20 minutes before rinsing.
Sour curd and honey:
A mixture of 1 string consistency made with watery sour curd, lemon juice and honey is a great way to get rid of dandruff. Keep it on for at least 20 minutes before rinsing to remove dandruff. Use 2-3 times a week.
Tea:
Tea is a great way to get rid of dandruff. Make a thick consistency tea by adding about 2tbsp of tea powder in half cup water. Keep the lid closed and then strain the thick consistency mixture. Use 1  teaspoon of lemon juice and mix it. While it's still warm but not hot (otherwise scalp will burn), apply this solution using a cotton ball on the scalp and leave on for about 15 minutes. Rinse off under tap water.
Fenugreek Seeds:
Dried powder of fenugreek seeds and lemon juice can be mixed and used on the scalp in the ratio of about 1 tbsp of powder to 1tbsp of lemon juice. Apply it on the scalp for about 20 minutes and then you can rinse it off.
Hot Oil Treatment:
You can do a hot oil treatment with castor oil, coconut oil and lemon juice mixed  in the ratio of 1tbsp: 2tbsp: 1tbsp respectively and apply this with circular massaging motions on the scalp. Keep this closed with warm moist towel for at least 20 minutes for great results.
Rinsing:
For best results to get rid of dandruff with lemon it's important to complete this step. Mix 4tbsp lemon juice to a mug of water and use this solution as the final rinse. You can use any of the above mentioned tricks to get rid of dandruff for good. But remember to follow them regularly for visible effect.
[ Read: Salt Water for Dandruff ]
The following two tabs change content below.