Years ago in high school, I remember rebuking and joining others mock a fellow classmate for apparently no fault of his. Was he a bully? Not at the least! He just had white flakes flying over his head every time we were doing gym time. As the years rolled by, the guy was forgotten so were our close encounters with the dandruff in his head. A few months ago, the past came rewinding when flakes of dandruff began to surface on my scalp. Was I upset? I had mixed emotions, shame, guilt, and worry to top it all. As luck may have it, I bumped into the very same class mate the very next week- and my embarrassment had no bounds!! But boy, was I surprised? Not only had he grown up to be a dashing handsome chap, he was also kind enough to share a few of the many remedies that helped him rid dandruff off his scalp.
Here is something that I found odd and interesting, and am sure you will too. Ron, asked me to use Listerine mouthwash for dandruff on my head and I just laughed him off. A few months later after trying several remedies to no avail, I thought why not try Listerine too, and I was in for another surprise. In just one application, I saw astounding improvement that pushed me to continue slathering my head with my mouth freshener!  And now I vouch for Listerine to treat dandruff.
Listerine is no longer just for fresh breath; it can be used as a remedy to treat dandruff! Amazing, right? Here is a little fun fact: the makers of Listerine advertized it as a remedy for dandruff in the 1990 s. Although the ads nowadays do not mention this anymore, there are still a lot of people who swear that they saw the ad, tried it and will vouch for it to be an effective cure!
[Read:Chronic Dandruff]
How to Use Listerine For Dandruff?
Are you tired of trying out the anti-dandruff shampoos that are forever being advertized on TV? Well, then you should definitely give Listerine a try! What have you got to lose? Here are a few tips for you to follow to use it as an anti-dandruff treatment:
First things first, get a bottle of Listerine, a mirror and a bottle of shampoo. What is the mirror for? Well, it is to check your scalp before you apply the Listerine.
If your scalp is sensitive or if there is any broken skin, you should skip this treatment. Listerine contains alcohol, which will sting and probably aggravate it as well. Wait for until any cuts or broken skin heals before you try this trick.
Now, remember that when you buy a bottle of Listerine, it is best to buy the original one-yellow tinged formula. The old and classic versions are always the best, aren't they? Yellow Listerine is considered best to treat dandruff.
It is now time to actually check if the treatment works. First, pour out a capful of the mouthwash into a mug. Mix equal proportion of baby oil to it and set it aside.
The next step is to shampoo your hair as usual and rinse it thoroughly. Skip using a conditioner this time round!
Now pour the mug full of Listerine mixed with baby oil right on to your head. Do not forget to tilt your head back or you are sure to get Listerine in your eyes that can put your eyes on fire!
Let the mouthwash sit on your scalp for a whole 5 to 10 minutes.
Once 5 minutes are up, rinse your hair and continue the treatment for another week or more. You are sure to see great results!
Alternatively, you can also use a cotton swab to dab Listerine on your head and let it soak in before you wash your hair.
A Few More Tips On Listerine Dandruff Care
If you think using just Listerine may be too harsh on your scalp, you can add some baby oil and water. Or mix equal proportions of tree or lavender oil in the Listerine before you tip it over your head.
You can soak your hairbrush, comb and other tools that you use to style your hair in Listerine to kill off any bacteria or fungus that may be causing dandruff.
If your tools cannot be soaked, just wipe them down with a cloth soaked in Listerine! Simple!
It is true that there is not one medical authority that has stated that Listerine can be used as a treatment for dandruff. But it does contain essential oils that are known to fight fungus. These oils are menthol, thymol, methyl salicylate and eucalyptol.
It should be mentioned that Listerine may not be effective in severe cases of dandruff. It is known to be helpful in mild cases. If you are looking for a quick solution to your flaking scalp problems, you should definitely see a dermatologist to help you out. Using Listerine can take a few weeks to cure dandruff but it is definitely worth a try!
Recommended Articles:

The following two tabs change content below.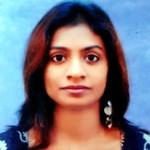 Latest posts by Maanasi Radhakrishnan (see all)