This South Indian beauty is a versatile actor. No doubts about that at all. She started her career at the age of 27 and today she is an extremely well-known Bollywood diva. Having always been on the 'heavier' side,she has still managed to seek attention wherever she goes.
How you ask? Simply because she has a beautiful skin and luscious silky hair! And lets not forget her best feature which is her eyes. They add ten folds to her charm.
Vidya Balan beauty secrets:
Despite having heavy schedules, sleep deprivation, dehydration, she manages to keep up with all of it without any tell tale signs on her looks! Here are some of the famous Vidya Balan beauty tips that you can also follow.
1. Skin: cleansing:
She swears by cleaning off all the chemical laden cosmetics from her face and skin. She uses MAC makeup wipes to remove the makeup gently from her skin.
2. Eyes:
Vidya's eyes are always grab attention and this she does by using kajal, which is imported from Pakistan. Well if you can't import for yourself maybe but you can certainly find a good replacement within the country.
3. Diet:
Her diet consists of organic stuff. Mainly raw veggies and fresh fruits. She hydrates herself by consuming fruit juices and tender coconut water that imparts her with the glowing skin that we all seem to love so very much.
4. Soaps:
She uses Khadi Herbal Face and Body Wash in Rose and Lemon. It is all natural products for her skin care routine.
5. Hair:
The beautiful Balan gets regular oil massages to keep her mane in good condition.
These are the beauty secrets of Vidya Balan. In a nutshell, a balanced diet and well worked out routine for skin and hair care is what you need to have soft, supple and baby like skin.
If You Enjoyed This Post, Sign Up For Newsletter
(And get your daily dose of Beauty & Wellness tips straight to your inbox)
The following two tabs change content below.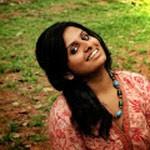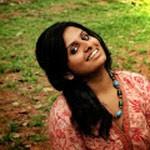 Hello there :) *waves* Namita here - 19, from Bangalore. Aquarian. Engineer in making. Standard Indian Height. Loves to pose and pout :3 I blog about everything :D You can find product reviews, book reviews, DIYs, home remedies, recipes, fashion related articles, Outfits of the Days, rants and lots more! Oh, I am a creative writer too :)