All hair colours look gorgeous. But burgundy rules in its own league. It can be edgy; but at the same time it is extremely stylish and feminine.
If you want to give your hair a youthful spin like Rihanna or Cheryl Cole, then burgundy is the perfect choice! Whether you want to wear it short or leave it long, burgundy hair colour is one versatile style that emanates a daring look!
These are the five ways you can adapt your dream burgundy coloured hairstyle in the simplest and most elegant ways!
1. If You Have Blonde Hair:
There is a little risk involved in this case. Because when you have blonde hair, you might try dying your hair burgundy but end up with light purple coloured hair. Now I don't think that's something you want; or rather, that isn't something anybody would want.
So what should blondes do? Simple.
Dye your hair red. Or dye your hair some neutral brown colour. This dying process depends on how vibrant you want your hair to be. Based on that, you can choose the dying colour.
After you are done you can use the burgundy shade. In case your hair is dark blonde, then the entire process becomes much easier.
2. If You Have Extremely Dark Or Previously Dyed Hair:
Colouring this kind of hair burgundy can be a tough job. You might have to use a very vibrant dye to get the best results. Use purple or a reddish purple shade to get an attractive burgundy colour.
Ensure you are not bleaching your hair first, unless you are bleaching it at the red level. If at all you bleach it too light, then you have the risk of being blonde. And you might end up with purple coloured hair. Try to avoid this.
3. If You Have Light Brown To Medium Brown Or Light Brown To Black Hair:
This is when you can say you are in awesome luck! If you have any of these hair colours, it is very simple for you to go burgundy. You can either try for a light burgundy or a deep black burgundy. These shades can be used (1, 2, 3, 4).
4. If You Want To Have Burgundy Hair With Henna:
Getting burgundy hair using henna is very easy. And the most natural. All you need for this is a beetroot and required amount of henna.
Cut the beetroot and grind it. Then mix this juice with henna till you get a paste. Apply this paste to your hair and leave it undisturbed for one hour. Wash your hair and there you are! Stylish burgundy tresses sliding down your shoulders!
5. If You Want To Have Burgundy Hair Without Bleaching (Only For Dark Hair):
If you want to get burgundy hair without bleaching, it is possible. And simple too.
You will need:
Aluminium foil
Conditioner
Baby wipes
Plastic bags and gloves
2 bottles of L'Oreal HiColor HiLights (for dark hair only, in red)
40 volume L'Oreal Creme Developer
Mixing bowl and brush
What you should do:
Squeeze a little amount of conditioner in your hand and rub it over your forehead, nape and behind the ears. This is to avoid from getting stained while you are dying your hair.
Take 2.4 ounces of 40 volume L'Oreal Creme and pour it into the mixing bowl.
Squeeze one whole bottle of L'Oreal HiColor HiLights into the solution.
Mix the solution properly with the brush till you get a smooth and thick liquid.
Dip the brush into the liquid and apply it liberally to your hair, including the roots. In case you have very long hair, you can use two bottles of L'Oreal HiColor HiLights in place of one.
After you are done applying, wrap the aluminium foil over your head. Secure it in place by covering your head with a plastic bag and tying over your head.
Leave it undisturbed for about thirty to forty-five minutes.
Wash it.
Which one are you going to follow?
The following two tabs change content below.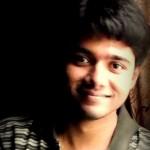 Latest posts by Ravi Teja Tadimalla (see all)