A naturally flushed look with just the right blushed look and a slight glow. That is a look that every girl will kill for! But not all of them are blessed with it. So what do you when you aren't blessed?
For many of us, blusher and bronzer are must-haves. Tired, weary or dull complexion, just a quick swipe of a brush can leave us looking fresh, healthy with sun-kissed glow and wide awake. Both blusher and bronzer are endlessly easier to use than, say, foundation! To keep it short, its the quick fix we all know and love.
But, wait! Are you quite intimidated with both blush and bronzer? Don't worry, we can assure that if you can figure out the right shade, tools and application technique, you can become a total pro in no time.
However, there is one thing to be intimated and other thing to try all your makeup out. Like for instance even though makeup mishaps can happen to the best of us, going out with a pink berry face after lathering your cheeks with two pink circles of blush – that's way beyond beauty blunder, ladies! And if you are one of those who is facing this crisis, then read our post below and find out exactly how to apply and blend blush and bronzer.
Read on and get our favourite hacks…
How To Apply Blush And Bronzer Properly?
Create A Base:
Start your routine by cleansing and moisturizing your face. We recommend you to try Anew Rejuvenate Revitalising 2-in-1 Gel Cleanser, that will help you leave your face feeling particularly fresh and Burt's Bees Brightening Even-Tone Moisturizing Cream that will give you a velvety soft skin.
Once done, take a good sponge or brush and apply a beauty-boosting primer like, Smashbox Photo Finish Color Correcting Foundation Prime evenly on your face. Ladies, remember as tedious as it can be, a good brush will help you blend your makeup evenly.
Next, pick a concealer for your blemish-free skin, like Tarte Maracuja Creaseless.
Foundation:

Now dab a foundation matching your skin on to the top of your cheekbones, temple, and on your nose to make your skin tone even and flawless. Maybelline Dream Wonder Foundation is our favorite.
Bronzer:
[ Read: Best Bronzer In India ]
For a more wearable look and a lighter complexion, you can totally skip the foundation and use a bronzer instead. Take a brush and try the L'Oréal Paris Sublime Bronze One Day Gel (go about a shade or two shades deeper than your natural coloring) on your T-zone and under the eyes so that it adds a sense of warmth and gives you a sculpted and sunkissed look to your face.
Remember to apply the bronzer in the hollow of your cheeks and blend it evenly. Now to locate it, make a fish face as shown in picture below:
Blushing On:
Once properly bronzed, the next step is to achieve a peach-y look. Now, with the help of old smile technique, apply using NYX Powder Blush In Spice on the apples of your cheeks. Once done, swirl the blush directly blending back towards your hairline. Now the reason behind swirling is that it ensures proper deposit and dispersion of blush pigments evenly on your cheeks. So now that you will blend the blush evenly swirling towards your hairline, it will give you a natural look.
[Read:Eyeliner Makeup Videos]
Tip: The entire idea of applying bronzer or color on your face is to keep it believable. So find the right formula in creating the prettiest flush. Say for people with oily skin, ensure you avoid shimmer based bronzer as it gets too oily. And for dry skin, use a cream blush.
So the next time you are applying your blush and bronzer, make sure you avoid looking pink berry and muddy…If you have any suggestions, please feel free to write to us by commenting below. We value reader feedback.
The following two tabs change content below.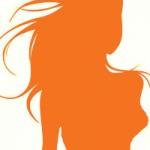 Latest posts by Shrilata Madeneni (see all)