While the majority of people are looking at weight loss programs, there are some who look the other way – products that help gain weight!
Of course there are various kinds of exercises that you can try out to gain weight, but if you're looking for something else that helps, a good idea is to go for weight gain products that are useful in gaining muscle mass. These weight gain supplements are best to gain those extra kilos in a safe way as these give you more calories and help gain muscles, without any harmful side-effects.
Weight Gain Products in India
Here are the top 10 weight gain products that you can use to gain that much-needed weight:
1. Musahi Bulk Mass Gain Protein Blend:
Musahi Bulk Mass Gain Protein Blend is a supplement that helps build muscle mass. It contains good quality calories that are safe to build solid lean muscle. It also contains protein and carbohydrates that release energy into the body. Vitamins and minerals in this product help in absorption and result in a healthy body. The product is from the renowned brand of Nestle Australia and is also suitable for athletes, Olympians, footballers, cricketers and rugby players. Musashi Bulk Mass Gainer stimulates the growth of cells and stops muscle breakdown.
Price: Rs.2,450.00
[ Read: Top 10 Remedies For Weight Gain ]
2. British Nutrition Xtra Mass – Banana:
British Nutrition Xtra Mass – Banana is a delicious health drink that helps gain weight.  This gives quick results and contains very good quality whey protein for fat-free muscles. The product provides energy for muscle build up and good health.
Price: Rs. 1990
3. SNT Xtreme Gainer:
SNT Xtreme Gainer is a drink for mass gain that comes in a delicious chocolate flavor. This product helps in gaining lean muscle mass and energy during workouts. This is also useful in getting rid of fatigue. This supplement strengthens the muscle and is a safe way to gain weight.
Price: Rs. 641
4. Matrix Nutrition Mega Mass 4600:
Matrix Nutrition Mega Mass 4600 is formulated for body mass building and is available in delicious vanilla, chocolate and strawberry flavour. This contains proteins, carbohydrates, minerals, vitamins and amino acids for mass gain. The product gives efficient energy for workouts to gain weight, growth and recovery.
Price: RS.2025
5. Endura Double Gain:
Endura Double Gain is one of the best quality weight gain supplements in the market. This has whey, caseinate and soy protein that is easily absorbed in the body and slowly releases energy. It is a great way to gain weight, along with getting energy and reduce fatigue.
Price : Rs.2875
[ Read: Weight Loss Programs ]
6. Planet Ayurveda Weight Gain Formula:
Planet Ayurveda Weight Gain Formula is a 100% natural supplement that provides healthy weight gain. This gives vitality and is suitable for men for excellent weight gain.
Price: Rs. 1350
7. Venky's Mass Gainer:
Venky's Mass Gainer from Venky's Nutrition helps in quick weight gain. This contains a balanced proportion of protein and carbohydrate for the development of muscles. This is available in 5 variants that contain sucrose for instant energy, which is required for your workout. Venky's Mass Gainer stimulates as a biochemical reaction for energy production and lower fatigue in workout.
Price: Rs. 900
Size : 200ml
8. LABRADA Pro V60:
LABRADA Pro V60 from the brand of LABRADA is a Multi-Purpose Protein supplement. This is a delicious and easy-to-use protein supplement that fulfills your daily protein intake requirement. This contains high amount of protein and very low carbohydrate for weight gain.
Price: Rs. 5300
[ Read: Superfoods for Weight Loss ]
9. Universal Ultra Mass 4500:
Universal Ultra Mass form the renowned brand Universal Nutrition gives a toned and muscled body. This helps in increasing the muscle mass with calories and perfect workout programs. Universal Ultra Mass 4500 contains some of the best quality of calories, fiber and carbohydrates that give quick energy during workouts. This increases the metabolic rate that helps burn body fat and builds muscle. This is very low on fat, yet gives stamina for the body.
Price: Rs. 5499
10. Sci-MX Mass System:
Sci-MX Mass System is a shake that is designed for muscle gain. This boosts the size of muscle, weight and power and aids in muscle recovery and growth. It has BCAAs and Glutamine that provide instant energy for gym workouts, athletes and players. This Gaining Muscle Bulk also has Protein, Aminogen and Waxy Maize that is available in 2 variants.
Price: Rs. 600
Hope this article on weight gainer products was quite interesting and helpful. So which among these weight gain products you are going to choose? Leave us your valuable comment!

The following two tabs change content below.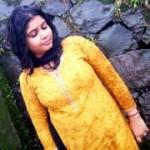 Latest posts by Jayshree Bhagat (see all)