You generally wear a lipstick that complements your outfit. But, deep down, right at the bottom of your heart, there is this one lip color that will always be your favorite. This pet shade of lipstick can say a lot about your personality. No kidding! Research says that lipstick is not just a cosmetic anymore, but an expression of your attitude and personality. So, take a look at the list, and find out what your beloved lip color has to say about you.
Red
Your love for all things vintage makes you believe that you should have been born in a different era. The 20s, the 60s – actually any time but the 80s. Be it the elaborate hairdos or thrifted shoes, you love all things that are old-fashioned. You are extremely passionate and have a zeal for life that makes you go out of your way to be a part of a project or social event. And once you are in it, you are sure to do your best!
Bright Pink
That infectious laughter makes everyone around you break into a smile. You are bubbly and warm, and that makes you extremely social. It isn't hard for you to make friends at all. No matter what you take up, you give it your 100 percent and remain passionate about it until it is accomplished. This holds true for just about anything, whether it is a new job, running a marathon, or just binge watching your favorite TV show.
Berry
The fashionista of the gang! Your friends always knock at your door when they need a dose of fashion advice. You are frank and instinctive and have this knack for telling it as it is without breaking hearts. You are a risk-taker and never wait and watch, which makes it likely for you to have gotten into some serious trouble in the past. Today, everyone around you just adores your spontaneity and honesty.
Plum
You are bold and daring, and your style has always set you apart from the crowd. As you age with grace, you know when to rock that gallant all-nighter look and when to tone it down. Your taste in music has always been top notch, making you the go-to person amongst your friends when they need music recommendations.
Violet
You are always calm and level-headed, which make you one of the best people to talk to when there is a crisis. These qualities also make you ace the ranks at work. You are usually easy-going, but can be quite fierce when the situation calls for it, especially when it comes to defending your family and friends.
Coral
At the outset, you are a lover and not a fighter. You love the environment and do all you can to preserve it, including using a bicycle to commute. Your ideal weekend entails a picnic at the beach with your favorite people. And well, if there's something you scream for, it's ice cream.
Soft Pink
You treasured that favorite soft toy well into your teens, but that doesn't make you childish. In fact, you are often said to be wiser than your years. This is because of your innate empathy and big ambitions. You are the kind who gives your relationship all you have got, putting in every ounce of faith into it. Horror movies are a big no-no. In fact, you would rather eat cotton candy than ride on that roller coaster when you are at the fair.
Nude
If someone needs a warm, comforting hug, they know where to go. You are shy, and people often misunderstand that side of you. However, once you open up a little, they totally fall in love with your personality. You are super sweet and extra kind and strive to spread happiness around you.
Gloss
You have always dreamed of being famous, and even if that dream has come true, you never stop seeking the spotlight. You are the first to reach a party, and always the last one to leave. The glam expert who is abreast with the happenings in the pop world, you are Miss All-Knowing among your friends.
Lip Balm
Practicality always comes first for you. You steer clear from petty behavior and rudeness. Neither do you gossip nor do you get into driving accidents. You are as productive as you can be, and take up a whole lot of hobbies when free, sometimes biting off more than you can possibly chew.
And that, ladies, is the end of the cosmetic journey, where you discover yourselves through your favorite shade of lipstick! Hope you had fun!
The following two tabs change content below.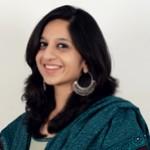 Latest posts by Shirin Mehdi (see all)