What is Keratin Hair Straightening Treatment? Pros and Cons!
Straight hair is one thing all women pray for! And with our modern sciences, genetics is not the only way to achieve it. Keratin treatment is one the latest and most successful methods to try!
keratin straightening complex:
What is Keratin?
Keratin is the natural protein in our Hair. It is also present in our Teeth and Nails. It helps our Hair by keeping it straight and shiny. When our protein diet decreases or when we get older, Keratin will decrease and our Hair will become frizzy, tangled and dry. The replacement of this protein is needed when it decreases. This treatment is also called "Brazilians Blowout".
What is Keratin Straightening Treatment?
Keratin Hair Straightening Treatment is applying Keratin artificially on the hair to make it shiny, straight and frizz free. The straightening effect of this treatment lasts for about 2 and half months. The treatment will take a maximum of Two hours to finish. It's a miracle hair treatment that can make hair immediately shine and frizz free, leaving your hair straight and easy to maintain, thus making it popular among women of all age groups.
The Treatment Proofs:
Keratin hair straightening treatment is bonding the hair by keratin compounds. The time duration depends on the thickness of the hair. The results – amazing super smooth, shiny and straight hair.
Pros and Cons of Keratin Hair Straightening Treatment:
Pros:
This Hair Treatment is safe for hair
It makes hair super soft and silky.
It makes Hair shiny.
It is suitable for all hair types.
So far it has no side effects.
Suitable for both men and women.
It is replacement of keratin protein on hair that gives very good results.
No need for any hair straightening /Hair spray, gel like things after this hair treatment.
There is no harsh chemical treatment.
Cons:
It is a costly treatment.
Pregnant women should not go for this hair treatment,
Needs Sodium chloride free shampoos and conditioners for washing and maintaining after the treatment – high maintenance
For Better results you will need well-trained hair stylists
Some may experience heavy hair loss after this treatment.
Some people may experience some allergic reaction like rash, itching etc – so always consult a hair specialist before you opt for the treatment
Some Shampoos Contains Keratin for better after care:
Sunsilk Hydra TLC with Nutri-Keratin, Shampoo
Tresemme Keratin Shampoo
These shampoos are helpful in maintaining the results after Keratin Hair protein Treatment.  While doing this treatment Eyes may sting because of Keratin, so one should take proper care. This treatment provides extra care from sun and pollution from the atmosphere and also repairs the damaged hair cuticles. In the first week after the Keratin hair straightening treatment the hair may look little dull because of too much keratin build up on the hair. But not to worry, it the final results once the treatment has settled are worth it!
If You Enjoyed This Post, Sign Up For Free Newsletter
(And get your daily dose of Beauty & Wellness tips straight to your inbox)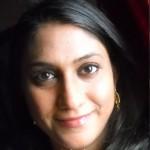 I am Radha a House wife from Chennai...Loves Skin care, Hair care in natural way, tried a lot of Home Remedies and used lot of products. I am also sharing them on my blog as Reviews, check them out....I love Fashion and Makeup very much.